Rayark's upcoming character action game Implosion has been an interesting/frustrating one to follow. We first posted about it way back in September of 2013, and were really impressed with the accompanying video which showed some seriously fast-paced combat, cool story elements and awesome visuals. We were psyched, and so was our community.
The following month Rayark released a new video showing Implosion actually being played on a device, giving gamers a chance to see how the game would play on the touchscreen. Everything was looking fantastic, so let's just release the game already, right? Unfortunately, things went quiet on the Implosion front until July of last year when Rayark showed off Implosion at Google's massive I/O conference, complete with controller support. Then this past September, just about a year after Implosion's announcement at the Tokyo Game Show, Rayark announced that their title wouldn't hit the intended 2014 release window, and instead would have to be pushed back to January 2015. Obviously January has come and gone, but just today Rayark posted this exciting teaser image on their Facebook page.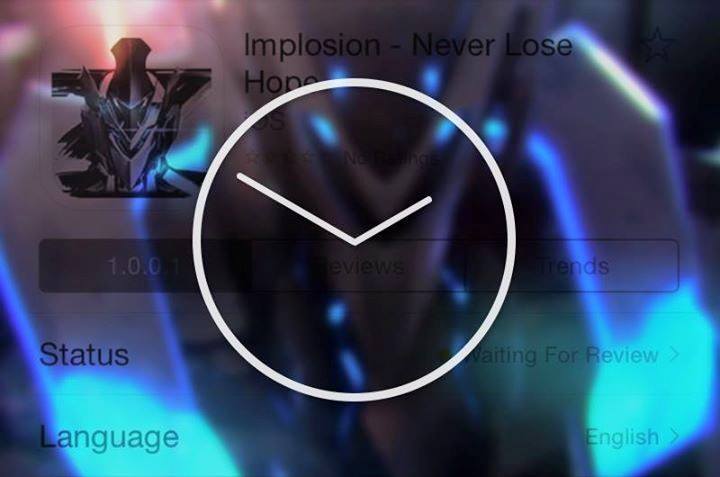 You see what that is? That's a screen grab from iTunes Connect, and if you look closely, you'll see the full name of the game, Implosion – Never Lose Hope, and that its status is set to "Waiting For Review." Implosion is submitted to Apple folks! It's happening! Now, there's still no further specifics from Rayark regarding an actual release date or anything, just the teaser image above, but I'll take it. If everything goes smoothly with the submission, we could be playing Implosion within the next few weeks. I don't want to get ahead of myself though, so once we have more concrete details from Rayark we'll let you know. But for now, get excited!