You know that summer is on its way when the Apple TV rumors for WWDC start springing up. Really, every Apple event will bring up rumors of a fourth-generation Apple TV, but the rumors have started to spring up again as to the existence of a new one. What we're hearing is that not only will there be more storage, and Siri support, but an App Store may just finally come to the Apple TV, with an SDK opened up for developers to make their own apps.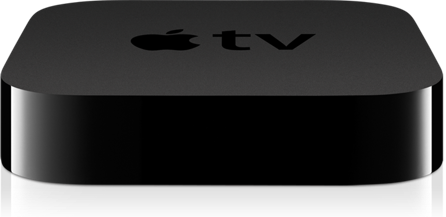 The obvious hope there is that games finally happen to show up on Apple TV. With the rollout of MFi controllers, Apple TVs already having Bluetooth, and iOS 8's introduction of Handoff supporting controllers, it's not hard to imagine a future where you and friends could Handoff your controllers to your Apple TV where you play games together on them. Amazon's lower-powered Fire TV Stick has a decent collection of games on it, showing that even if an Apple TV isn't quite a powerhouse on par with the iPad Air 2, it could still get a ton of games. It would be well overdue.
However, there's also the possibility that Apple's just looking to introduce the ability to let whoever launch a video service on the Apple TV, without necessarily letting games on the device. Even still, it would be great to see things like a dedicated Twitch.tv app pop up on the Apple TV. Apple's TV box, despite not having gotten a significant hardware update since 2012, is still the most significant streaming TV device out there, despite other devices being more open and supporting games. Like we'll probably see with the Apple Watch, a hardware category really doesn't open up until Apple starts competing seriously in it, so the possibilities of an Apple TV App Store should be rather exciting.