Hello everyone, and welcome to the week! It's time once again for our look back at the noteworthy updates of the last seven days. Lots of interesting stuff this week, as usual. Of course, you can keep an eye out for updates yourself using AppShopper Social (Free), the watchlist in the TouchArcade App (Free), or by participating in the TouchArcade forums, but this weekly summary is here to fill in the things you might have missed. Let's dig in!
Angry Birds Free, Free I sometimes wonder how many people only have the free versions of the Angry Birds games. It feels to me like if you enjoy them enough to play them, the asking price on the full versions isn't that high, but oh well. If you do have Angry Birds Free, the latest update gives you the ability to unlock levels by watching ads, allowing you to play all 175 levels included in the app.
Diner Dash, Free Diner Dash is another one of those really popular games that have been getting updates for ages now. The new update adds 30 winter-themed levels to play through. There are also some improvements to the Mystery Box system and the usual set of bug fixes and performance tweaks.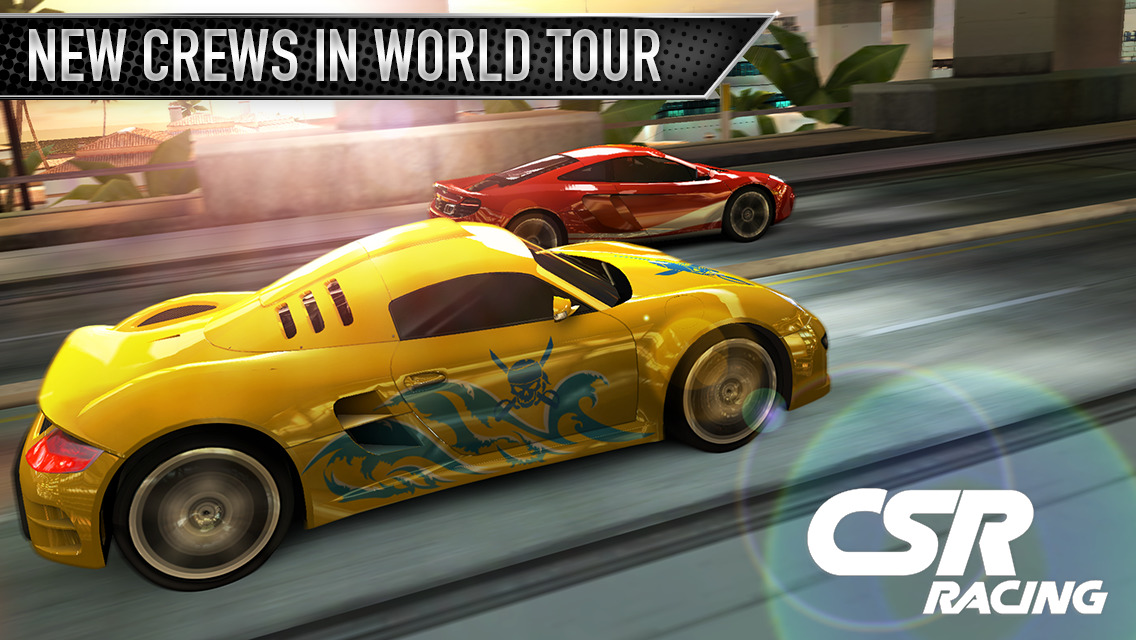 CSR Racing, Free CSR Racing is still working its way through the UK leg of its world tour event featuring new cars from McLaren, Lotus, and Aston-Martin. This new version adds an IAP to the game that gives you unlimited fuel for 24 hours, along with a bunch of bug fixes and optimizations. CSR Racing has never been, shall we say, gentle with its monetization, but seeing how popular it is, I guess a lot of people aren't going to mind paying for the privilege of playing the game as much as they want for a day.
Contract Killer: Sniper, Free If you're enjoying yourself with Contract Killer: Sniper from Glu Games, you'll probably be pretty happy with its 2.0 update. The South American region has opened up, allowing you to hunt and destroy Brazilian drug cartels at your leisure. You can also find parts that can be used to build new weapons and drones that will defend your base from attackers. All that and bug-squashing, too. This game could use a lot of the latter, if you ask me.
Candy Crush Soda Saga, Free Candy Crush Soda Saga represents King this week, adding 15 new levels to the game to bring the total up to 300, at least a third of which can make you pull out all of your hair. Why yes, I am stuck on a level right now, thanks for noticing! If you're also stuck on a level, be sure to check out my general guide for the game, and the first of my stage-by-stage walkthrough guides.
Terra Battle, Free This time around, Terra Battle's update offers only minor changes. If you're enjoying the co-op mode, you might be happy to see that there are now animated Emoticons to express yourself with. There are also some UI improvements, including a change to the Character menu that shows you each character's job levels. The game also recently passed the download milestone to bring Kingdom Hearts composer Yoko Shimomura on-board to write some new music, and is well on its way to its next goal that will see music added from the legendary Yasunori Mitsuda of Chrono Trigger fame. I can't wait!
Real Racing 3, Free That prestigious manufacturer EA was teasing in the last update has finally been revealed to be Aston Martin, who contribute three new cars to the game. The Vantage N430, the GT3, and the GTE all make the scene, with two of the three available as prizes in events the game is currently running. Now I'm just waiting for Aston Martin cars to be added to Tetris Blitz (Free).
Radical, Free The millionaire playboys at BeaverTap Games have added a gnarly update to their minimalistic action game, Radical. If the game wasn't hard enough for you before, you're going to love the new Radical Mode, which cranks up the speed to truly bodacious levels. If you're one of the many people who feel that in-game ads are way heinous, you'll be totally stoked to see the tubular new $1.99 IAP that removes those party-poopers. Most excellent!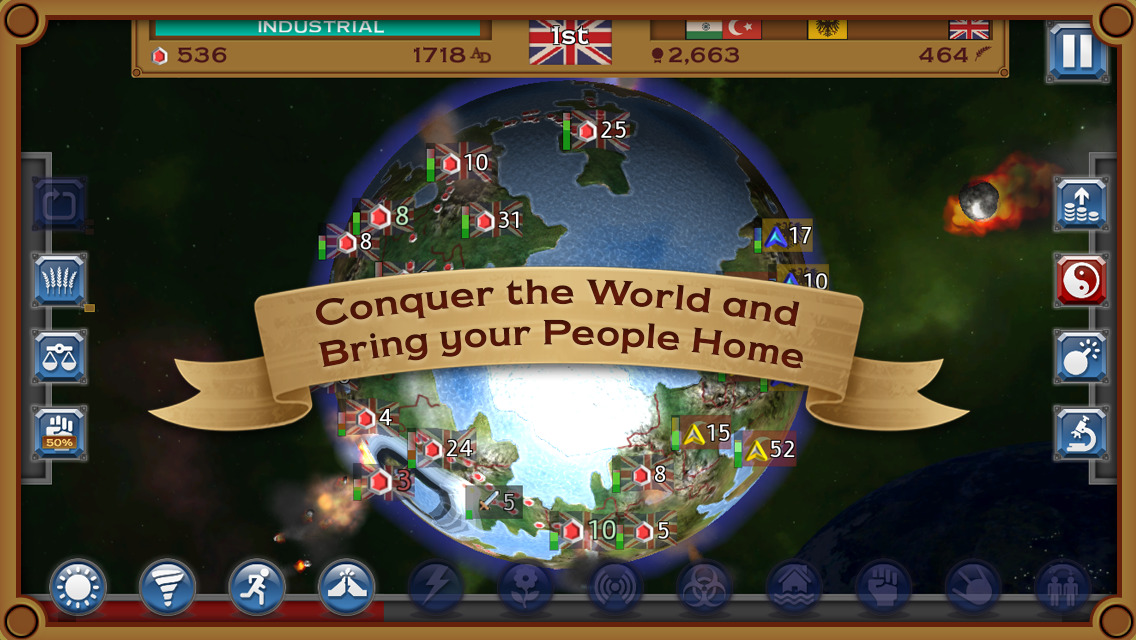 Rapture - World Conquest, Free The end is near! The end is near! The end of only being able to play Rapture – World Conquest in single layer is here! This update adds a four-player multiplayer mode that you can enjoy through local WiFi or by harnessing the sheer power of the Internet. There are also new visual effects that appear as you get nearer to the Rapture. That's more warning than you would get from the real thing, I'll bet.
Card Dungeon, $2.99 Sometimes changes made to a game don't go over quite the way the developer expects them to, and that's certainly the case with Card Dungeon's lava floods. Introduced in the game's last major update, lava floods appeared as soon as the boss of a floor was vanquished. Theoretically, this gives you incentive to get on to the next level instead of dawdling around, but in practice, it often resulted in a no-win situation. The people complained, and now with this new version, the lava floods are no more. While they were at it, the developer also fixed a few outstanding bugs.
Adventure To Fate : Battle Arena JRPG, Free Adventure To Fate: Battle Arena is an awesome free-to-play RPG. The developer keeps adding on interesting new content on a fairly regular basis, too. This time around, the big news is the addition of the Illusionist class. There are also changes that overhaul how the Cleric works, and a bunch of UI tweaks, bug fixes, and added sound effects. There's more on the way, too.
Ramboat: Shooting Offline Game, Free Auto-scrolling action-shooter Ramboat gets its second content update, this time in honor of St. Patrick's Day. There's a new level to play, and a special new power-up to earn if you collect enough shamrocks. By the looks of it, no green beer, though. Sorry!
Fruit Ninja Classic, $1.99 It's bad enough to have ninjas wasting their time by slicing open fresh produce using their finely-honed katana blades, but now in the new version of Fruit Ninja, you can unlock a new premium weapon that makes things even more silly. Yes, if you ever wanted to play as a fruit-hating ninja wielding a chainsaw blade, your dreams have all come true, my friend.
Bubble Witch 2 Saga, Free Bubble Witch 2 Saga also expands this week, adding another 20 levels to bring the total to 450. These new levels introduce a tricky new blocker, carnivorous plants. I assume they'll eat the cat if it gets too close? Either way, it's another chunk of bubble-blasting fun for those that enjoy it.
Hay Day, Free I expect it's always a challenge for developers to keep games like Hay Day relevant. You need to add something or else people will move on, but you have to be careful you don't sacrifice the appeal of the game in the first place. This update adds a new co-op event called the Neighborhood Derby, where you can work together with your friends to complete tasks and earn special rewards. There are also new pets, a new hat maker machine, and level cap increases all around.
Adventure Time Game Wizard - Draw Your Own Adventure Time Games, $4.99 If you feel like taking a break from making your own content in Adventure Time Game Wizard, there are now some new story levels to play through. Based around the Nightosphere, you play as Marceline, who is just a little bit more hardcore than Finn. Naturally, the addition of this new content means you have all sorts of new stuff to work with in the building mode, so have at it!
Disney Frozen Free Fall Game, Free Last week, Disney announced to little surprise that they were planning to make a sequel to Frozen. Coincidentally, Frozen Free Fall got a nice update around the same time. There are 45 new levels based around the Anna's Birthday theme from the recent Frozen short, with two new power-ups and some new stage types entering the mix. You can also unlock new dresses for Elsa and Anna if you collect enough cake pieces.
HELLO HEROâ"¢, Free Hello Hero has a bunch of new content, most of it related to the recent Cold Betrayal story that was added to the game. There's a new difficulty mode with five new continents to explore, new heroes, buffs, and enhancement levels, and an overhauled UI for the item store. There are plenty of other additions, too, so check those patch notes and get to it.
Age of Zombiesâ"¢, $0.99 Speaking of changes that don't go over quite the way they may have been hoped to, Barry Steakfries is back in 2D after a brief trip into the third dimension. The last update to Age Of Zombies made some big visual changes to make it easier to add new content, but they kind of sucked the charm out of the game's presentation. The fans spoke, so we're back where we were before all of that. What does this mean for new content? Only Barry knows, and his lips are sealed.
Heroes Charge, Free Hey, Heroes Charge, you're looking mighty good. This update includes an HD version of the game for Retina iPads, three new heroes to collect, and a few new features including an Ancient Temple to explore and a Soul Shop to spend your hard-earned money in. Also, minor though it may seem, the game now allows you to send out group mails, which should help guild leaders do their very important work more efficiently.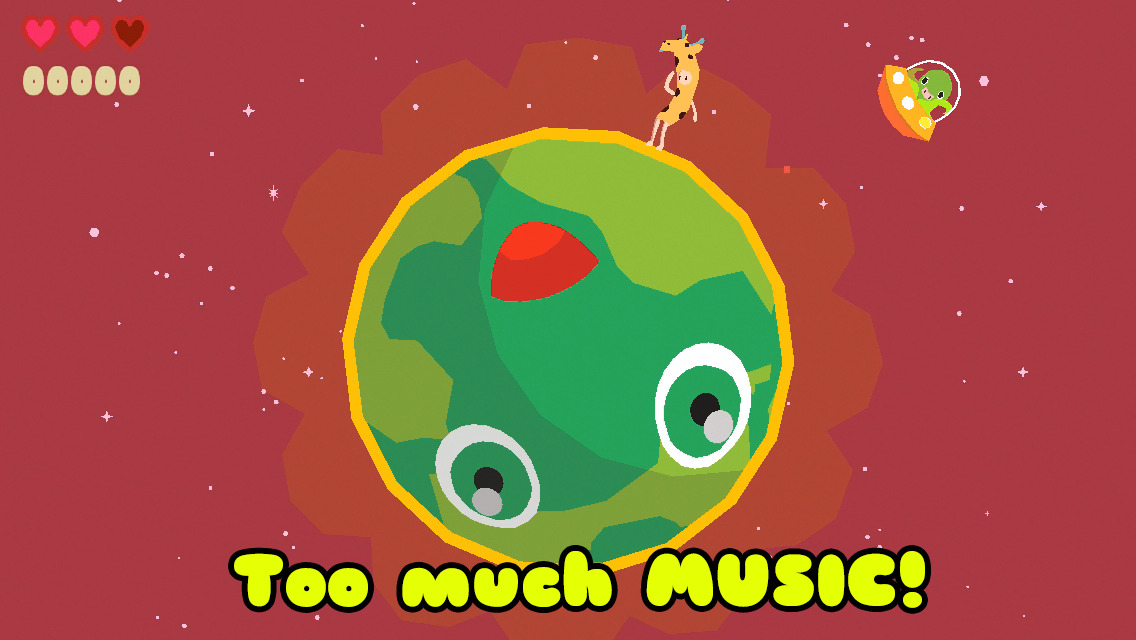 Planet Quest, Free Planet Quest is a really fun game. Go play it, I mean it. Unless you're running sub-iOS 8 on your device, in which case, carry on. The rest of you? No excuses, especially now that it has Game Center support. Apparently the developer is working on new content next, so with any luck, we'll have even more of this great game to look forward to.
Zaccaria Pinball, Free I have to hand it to the developers of this app, they're really committed to bringing as many of European pinball manufacturer Zaccaria's tables to iOS as possible. They even fix things on tables when they don't work properly. Some pinball developers could learn something! Anyway, this is a big update. People have complained about the physics in this app pretty much since it came out, so the developers have added a completely new physics engine to try to improve the situation. There's also a new table, Combat, and a bunch of fixes and tweaks for previous tables.
Into the Dead, Free Running away from zombies is fun, but running into them with your weapons ready is even more fun. Into The Dead managed to combine two overplayed things into one pretty fun game, so it's nice to see it continuing to get support. In the new version of the game, you can now make use of any premium weapons your friends may have in their collections. It's a nice way to try out gear you don't have and help you make it a little bit farther before succumbing.
Active Soccer 2, $1.99 Active Soccer 2 got a huge update, with so many fixes, changes, and additions that I couldn't even begin to cover them all. Let's just say the developer has listened carefully to player feedback and made a very earnest effort to address as many things as possible. Highlights include new preset tournaments, the option to use a fixed stick instead of a floating one, the ability to switch players with a press of a button, and a team name editor.
Icewind Dale, $9.99 Like the other Enhanced Edition ports from developer Overhaul Games, Icewind Dale: Enhanced Edition released with a pretty full bag of bugs. These games are pretty big, so things are bound to slip through. The follow-up is what is key, and I think this might be the quickest bugfix patch we've seen from them yet. Over 100 bugs are crushed with this update, plus added options to tweak enemy stats when you're playing on non-Core rule settings..
Commander the Great War, $19.99 Commander The Great War gets a major patch to address some of the criticisms it has received from players. First of all, and perhaps best of all, there is now an 'undo' button for movement. They also added a button so you can skip to the next available unit, which really helps when things get messy. If you're using hardware with a Retina display, you'll notice the unit icons are looking sharper than ever. There are also tons of gameplay changes and tweaks that have a major effect on the game, but are probably too specific to go into here. Very impressive update overall, if you ask me.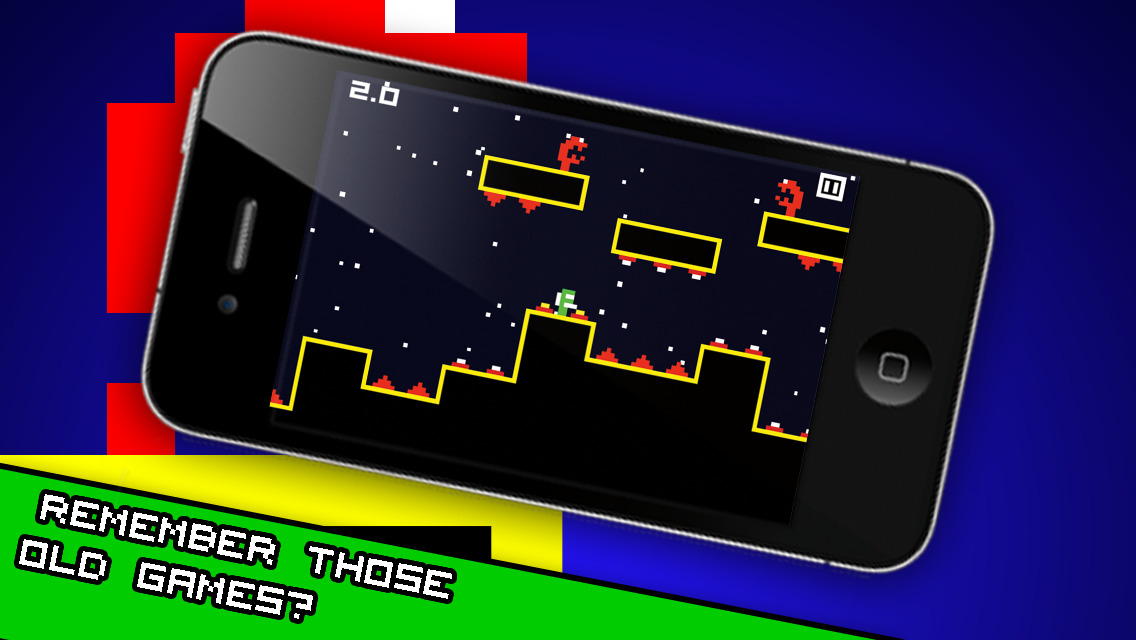 Commander Pixman, $3.99 The big surprise of the week is an update to Commander Pixman, which hasn't seen an update in years. This new version includes 10 new levels, support for MFi controllers, some bug fixes, and full support for the iPhone 6 family of hardware. Awesome!
Turbo Dismount®, Free It's time for another Turbo Dismount update, bringing with it a new vehicle, a new level, some new heads, and support for Metal devices. Thrill to the "Shuriken" superbike, chill to the "Hit The Fan" level, party on with the new Shamrock and Summer heads, and give your eyes a little treat with some Metal-enhanced graphics.
Dungeons & Such, $2.99 Another oldie getting an update this week, Dungeons & Such now supports saving to the iCloud, a feature I wish more games had. This update also fixes a number of bugs, including one that prevented you from opening the chest in your house. I had a bug like that once in real life. I had to travel back the Sacred Temple Of Denny's and recover the Mystic Ring Of Keys. We lost a lot of good warriors that day.
Outwitters, Free We'll finish off this week's look with Outwitters, which got a huge 2.0 update. The game has been rebuilt from the ground up to support the iPhone 6 family and iOS 8. The game also has support for cross platform play with the recently launched Android version, and some serious performance improvements all around.
That about wraps it up for last week's significant updates. I'm sure I've missed some, though, so please feel free to comment below and let everyone know if you think something should be mentioned. As usual, major updates will likely get their own news stories throughout this week, and I'll be back next Monday to summarize and fill in the blanks. Have a great week!