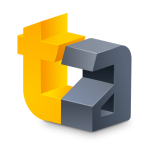 This XXL American-sized episode of The TouchArcade Show is basically the GDC recap podcast we really wanted to record but just were too busy with how insane GDC was to do it. We talk about our party, meeting the Butterscotch Shenanigans guys, and how it's cool that so many indie devs at GDC continue to do pretty great. We chat about some of the big games this week, then move on to a discussion about the Apple Watch. It's a good time all around.
Don't forget to shoot us emails with any questions, feedback, or anything else relevant or irrelevant to [email protected]. We read 'em all, even if they don't make it into the podcast. As always, you can listen to us with the links below… And if you like what you hear, please subscribe and/or drop us a review in iTunes. Much appreciated!
iTunes Link: The TouchArcade Show
RSS Feed: The TouchArcade Show
Direct Link: TouchArcadeShow-196.mp3, 78.3MB
Oh also, if you're interested in sponsoring either of our podcasts, we've got ad packages that can fit any budget. Shoot an email to [email protected] for more information.