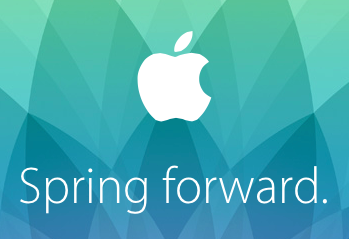 Apple's "Spring Forward" keynote event is underway, and it's pretty much a given that they'll be unveiling all sorts of new details about the Apple Watch. But there might be some other surprises as well. A refreshed MacBook Air? An iPad Pro announcement? Something to do with Beats or their iTunes Radio streaming services? Who knows! You can watch all the keynote action right from the comfort of wherever the heck you are.
If you're on a Mac with Safari or an iOS device, the best place to catch the livestream of the keynote is at this link on Apple.com. If you have an Apple TV, you can simply tune into the Apple Events channel. Finally, if you're not able to watch the stream because, you know, you have a job and stuff and that sort of thing is frowned upon at work, here's a list of some places who will be liveblogging the entire event.
The Wall Street Journal Liveblog
As always, feel free to discuss the goings on of the Spring Forward event in the comments below. As with any Apple keynote, if there's anything gaming-related or otherwise interesting to our audience here at TouchArcade, you can bet we'll be bringing you more news on it after the event wraps up.