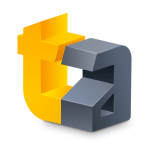 Hello, everyone. I hope you enjoyed the magical and mysterious GDC week last week. Normally, the RPG Reload Pocast will go up on the first Monday of each month, but with GDC that didn't quite pan out. However, better late than never, and this time around, our main topic is Avernum: Escape From The Pit ($9.99), which I covered in my RPG Reload column two weeks ago. It's a really interesting open-world RPG done in a classic style which is oddly coming back into vogue of late.
My co-host Eric Ford relates his history with the game to compensate for my being almost completely new to it, and it turns out he goes back pretty far as a player with developer Spiderweb Software. I think I was in the middle of a Final Fantasy 6 ($14.99)/Chrono Trigger ($9.99) sandwich when that developer got their start, which explains how I missed them. Oh well, it just means I get to enjoy the games freshly now!
We talk about a whole lot of other stuff in addition to Avernum, with no less than two complete tangents onto topics barely related to RPGs. These things happen. There's some discussion about the controversial issue of updates to older games, a little bit about review scores, some Dragon Quest talk, some Final Fantasy: Record Keeper talk, and even a little of me shaking my fist at the burdens of my Kemco-entwined fate. Lots of good stuff to keep you occupied while you're grinding out levels in whatever RPG you're playing at the moment!
I'm still getting the hang of the editing stuff, but I think this one is a little bit better. I tried to level out the sound a bit to compensate for my booming pipes versus Eric's slightly soft-spoken nature. Hopefully it helps a bit. Also, it's not in weird stereo-vision this time around, so while it has lost something in terms of immersion, it has gained considerably in being less annoying to listen to. Oh, and we're still hunting for a theme song, so if you can help us out, please let me know via one of the regular channels. The music in this episode of the podcast is once again courtesy of OCRemix, titled "/Overture Variations/", from Remixer Patrick Waters. It's a wonderful little remix of the Dragon Quest theme song. Once again, thanks for listening!
iTunes Link: The TouchArcade Show
RSS Feed: The TouchArcade Show
Direct Link: RPGReloadPodcast-002.mp3, 80.4MB
In this episode, we discuss:
With cameo appearances from: