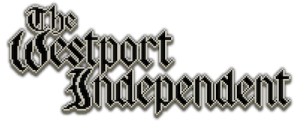 Two-man Swedish developer Double Zero One Zero have announced their newspaper censorship simulator The Westport Independent, which started out as a simpler creation during the 72 hour Ludum Dare 48 game jam, is currently being fleshed out and developed for desktop and mobile. The game has you playing as editor in chief of an independent newspaper which is in the midst of being shut down by a totalitarian government. It'll be up to you what makes it to print; will you toe the line and print the stuff that portrays the government in a good light, or will you pander to the rebelling citizens and risk being reprimanded?
The fleshed-out version of The Westport Independent will feature additional layers over its game jam beginnings. Besides just rejiggering the facts and headlines that go into your paper, you'll need to manage a team of journalists to write your stories, who may or may not be on the same page in regards to what gets printed. The city of Westport itself will also be more dynamic, with the citizens' actions and attitudes changing based on what gets printed in your paper. Check out the newest trailer for the game below.
You can play the original game jam version of The Westport Independent in your web browser right now to get an idea of what it's like. No release date has been set for the full version on Mac, PC, Linux, iOS and Android, but Goat Simulator ($2.99) developer Coffee Stain Studios have announced on Twitter that they'll be publishing the game on Steam later this year. I'd imagine they'll be doing the same on mobile, so once we get word of a more specific release date we'll give you a head's up.