Hello everyone, and welcome to the week! It's time once again for our look back at the noteworthy updates of the last seven days. Too many updates this week, my friends. Far too many. Some TouchArcade favorites, some App Store favorites, and even a couple that fall into both categories. Of course, you can keep an eye out for updates yourself using AppShopper Social (Free), the watchlist in the TouchArcade App (Free), or by participating in the TouchArcade forums, but this weekly summary is here to fill in the things you might have missed. Let's dig in!
Flick Kick Football Legends (Free) celebrates the Chinese New Year with three new skills, a Chinese New Year storyline, themed menus, and the ability to turn your opponent into a goat. It's… it's the year of the goat, you see. Also, some bug fixes and performance updates, which have nothing to do with the Chinese New Year, but are quite welcome anyway.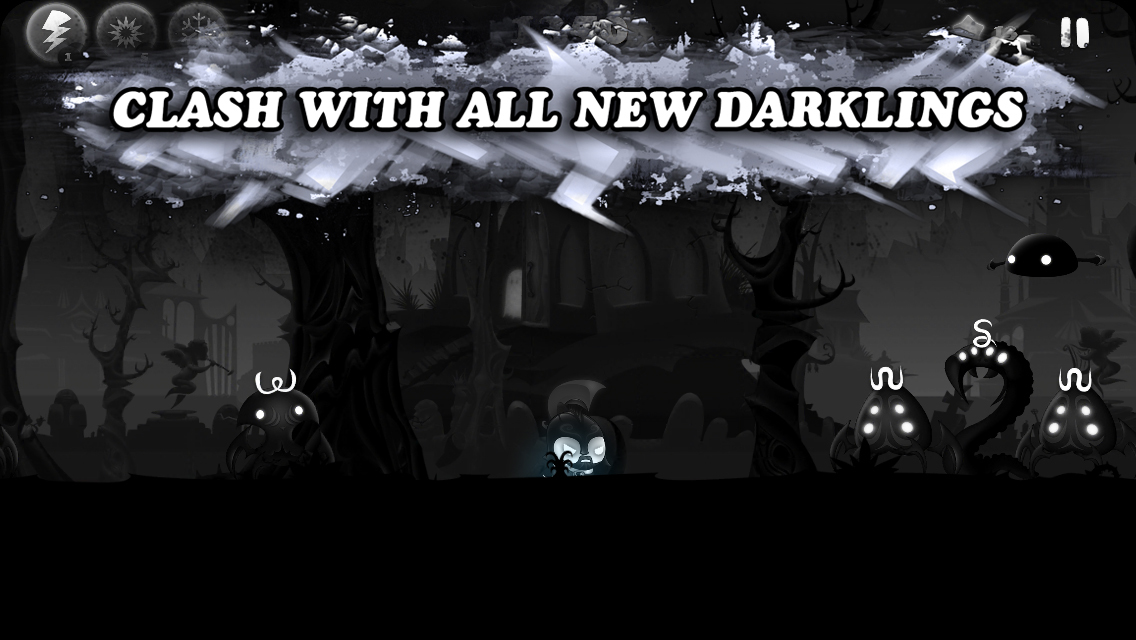 Darklings Season 2 (Free) is pretty new, but that doesn't mean it can't get an update. Those who are playing the game will be happy to find out that this update makes the game a bit more fair to the player. The stamina meter recharge time was reduced to a quarter of its previous length and shop items have been reduced in price by 10%. Oh, and they fixed that huge crash bug that people were running into, so that's awesome.
Spirit Stones (Free)  offers up ample mounds of updates this time around, adding a whole new card tier, UR10, and a level cap increase to level 90 to go with it. Quests have been restructured to better fit what you'll actually be doing during the game. Additionally, a special hard mode has been added. The double-entendre practically writes itself right there.
Heroes Of Loot ($3.99) got updated twice last week, if you can believe it. The first update added MFi controller support and improved compatibility with newer devices. It also updated the icon. Not sure I like the new style, but it's probably better for business than the giant pixels of old. Unfortunately, this update had a few kinks in it, particularly with the shop. The developer rushed a second update to fix all of that and now it's right as rain once again.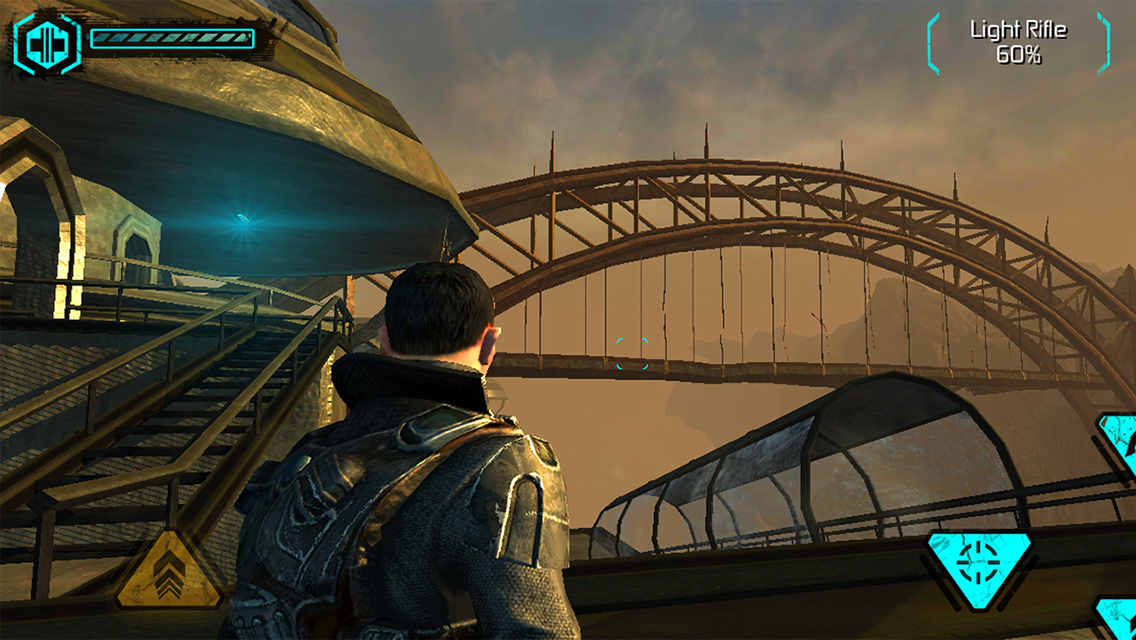 Exiles ($4.99) needs a whole lot to reach its true potential. This one adds full MFi controller support, fixes two very big bugs, and allows you to customize the interface a bit. I think the goal here is to get the game in proper working order before adding any new content, but it certainly could use both kinds of updates.
Real Steel World Robot Boxing (Free) adds a new "Winner Takes All" mode of play. You can earn higher rewards and super jackpots playing this mode. Although it's surely happened before, this is one of those odd cases where the games have probably been more financially successful and popular than the movie they came from. What can I say? There's a certain universal gamer truth to giant robots smacking the bolts out of each other.
Hero Emblems ($2.99) is already a must-have puzzle game, but it just got, er, muster haver. If you found the game too hard before? Boom, casual mode! Own an iPad and an iPhone and want to carry your progress between devices? Pow, iCloud support! Like your mute button to actually work so you don't wake up your significant other when you decide to play in bed in the middle of the night? Kapowie, the game now respects the mute switch! All this, plus some bug fixes and the addition of Simplified Chinese to the language options.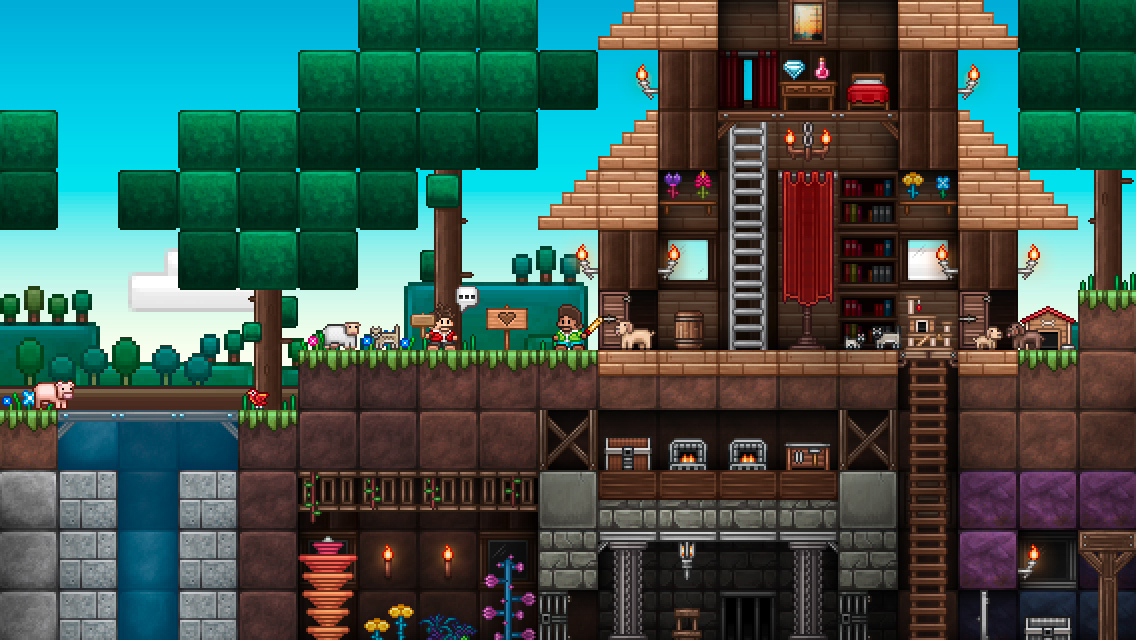 Junk Jack X ($4.99) loves it some holidays, especially holidays about love. The latest update, in celebration of Valentine's Day, is a doozy as usual. There are too many things to list here, but as a sample, you can expect: a Pink Valentine rabbit enemy, special themed armor, Cupid's bow and arrows, red roses, and Cupid Zombies. There's even more than that, so fire it up and check out what's new yourself.
Flick Nations Rugby ($0.99) hasn't had an update in three years, so it was pretty surprising to see this one pop up on the list. The game now supports iOS 8, full HD resolution on the newer iPhones, and to top it all off, it's gone universal. While they were at those big changes, the developers also scooped up a bunch of little bugs. It's wonderful to see games you thought were forgotten get shined up to modern standards, don't you think?
Subway Surfers (Free) heads to Hawaii for its latest update, where the subway tracks are apparently surrounded by huge mountains and rivers of lava. That doesn't seem safe to me. As usual, there's a new character to go with this update. His name is Izzy, and he is a hula boy. Tease him about his skirt at your own peril.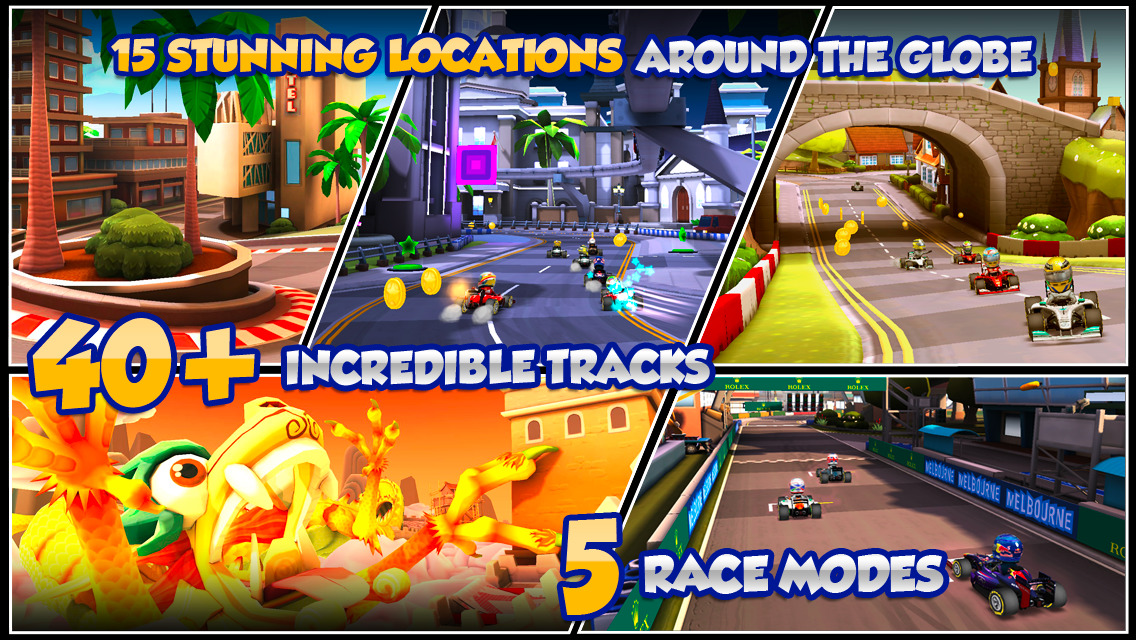 F1 Race Stars (Free) got a pretty important update last week. It adds a new achievement system, online head-to-head challenges, and online tournaments. Part three of the Fantasy Championship is also unlocked with this update, adding new tracks and new bosses for those more interested in the single-player end of things. Naturally, there are also some bug fixes and other additions, like Facebook leaderboards.
Ultimate Robot Fighting (Free) builds on our shared cultural heritage of robots battling robots with a new arrival to its roster. Anubis is its name, and it's ready to take you or your opponent to the afterlife. Or just to fight some other robots until one of them breaks. Anubis has many hobbies. Other new things in this version include unique win animations for every robot, new quests, and the ability to unlock robot special moves with your in-game currency.
Overlive ($2.99) is a cool piece of survival horror/interactive fiction/RPG. To celebrate its first anniversary (albeit a couple of months late), the version 2.0 update brings improved art and music quality, two new music tracks, some extra little secrets to dig out, and fixes for the melee/ranged controls on newer devices. I really enjoyed this game in spite of its somewhat low-end presentation, and now I have an excuse to dive back into and dig for a few more secrets. Nice!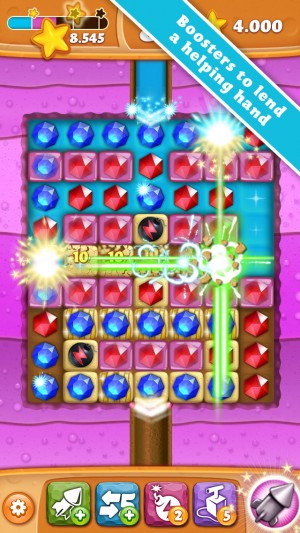 Diamond Digger Saga (Free) has a couple new things in this update, but I think the most important is that they finally put pants on that obscene little Diggy fellow. Children are playing these games, for crying out loud! Aside from that, it's mostly important bug fixes and an IAP sale that will probably be over by the time you read this. Diamond Digger has by far been King's most troubled release, an odd anomaly from a company that, if nothing else, usually polishes the heck out of their games before releasing them.
The Firm (Free) has nothing to do with the 1993 Tom Cruise vehicle based on the John Grisham novel. That was a bit of a disappointment for me. What's not a disappointment is this update, which offers up new cards and game mechanics, a totally redone UI, new audio, options for colorblind players, a ranking system, the option for a happy ending, and the small but significant ability to pause the game. Seriously, developers, always let players pause the game. It's universally appreciated.
Earn To Die 2 ($0.99) offers up a new Free Ride mode if you manage to finish off the Story Mode. In Free Ride mode, you can choose any vehicle with whatever upgrades you want on the level of your choice. This update also adds support for a bunch of other languages, and makes some minor performance improvements.
Gems Of War (Free) is a pretty good free-to-play puzzle game from the Puzzle Quest developers. The new version adds an arena mode where you can face off with other players, new kingdom levels, and tributes. As of this version, however, when other players raid your kingdom, they'll steal your uncollected gold, so make sure to shore up your defenses.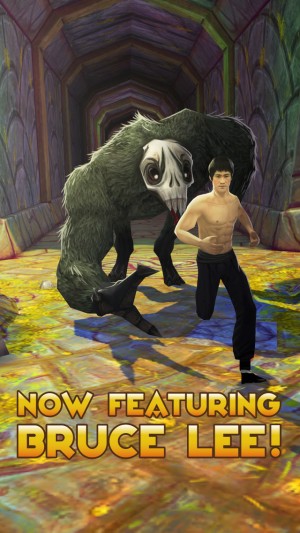 Temple Run 2 (Free) has some pretty strange unlockable characters in it. The latest is Bruce Lee, but I don't know, friends. Would Bruce Lee really run away from that ape monster thing? I kind of feel like he would just turn around and beat the heck out of it. Oh well. There's also a Valentine's update in here somewhere, unlocking a special hat for your characters if you can find all of the specially-themed artifacts.
Ramboat (Free) seems to have paid careful attention to the success of Subway Surfers. We're not far out from launch and it's already hitting the road. The new update takes you through Rio in celebration of Carnaval. There are new characters, vehicles, and special sound effects. Just keep your eyes open for confetti, as it's apparently lethal now.
Space Marshals ($3.99) was already pretty great, so what more could the developers add? MFi controller support, for one thing. Support for Russian language, for another. For iPad 4 owners like myself, the game actually runs properly now, too. These are all things I am in favor of.  Especially the Russian thing, because the only things cooler than space cowboys are Russian space cowboys. Bolshoi tavieda!
Elune Saga (Free) didn't tickle my fancy all that much when I reviewed it, but it seems to have its fans. They'll be happy to see that a new hero class has been added in the form of the Gunner. Anyone looking to try the game will receive a grade 6 summoning scroll and a cool million gold for starting now, too. That will give you a big leg up on the early parts of the game.
Colin McRae Rally ($2.99) is back on the App Store and it now works properly with iOS 8, easily the biggest and most important part of this update. If you like listening to your own music while you drive, and who doesn't, you can now do that without worrying about the menu music butting in. The update notes also mention a 60 Hertz update for newer devices, so that's something to check out if you're sporting hardware from the last couple of years. That guy with the iPhone 4 who's always complaining about stuff not running is probably out of luck, though.
CSR Classics (Free) gets a visit from Ferrari in its latest version. There's a new Ferrari feature event, and what better way to race it than in your choice of the 250 GT California, the 250 GT Berlinetta, the Dino 246 GT, or the popular 250 GTO. I'm not much for the gameplay in the CSR games, but I can't fault the quality of their modeling. These Ferraris look absolutely stunning in the game.
Gemcrafter: Puzzle Journey (Free) has gotten many updates since its release, but this one is the first to bring new content as opposed to fixes and tweaks. 50 new levels are available for those looking for extra challenges. Remember when the word 'craft' was more closely associated with the Pottery Barn instead of being one of the hottest marketing buzzwords in video games?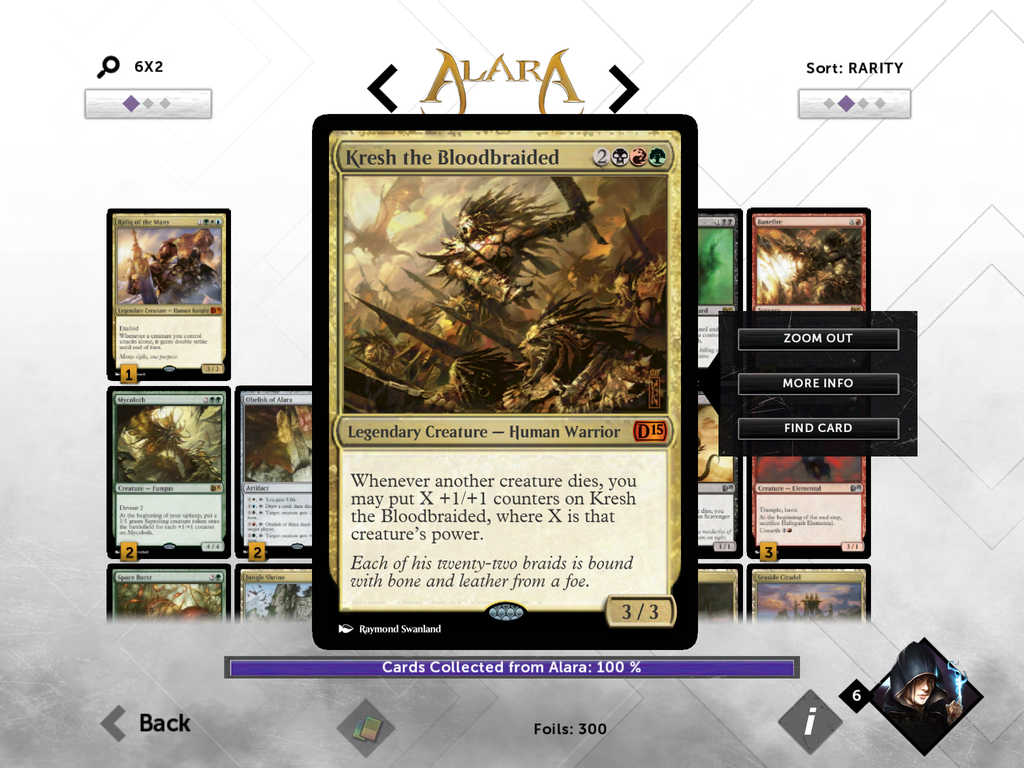 Magic 2015 (Free) brings exactly what you would expect in an update to a Magic game: new cards, 30 of them to be exact. Unexpectedly, it also apparently brings crash bugs for some players. Update at your own risk, I suppose.
Duet Game ($2.99) gets its first IAP with its latest update. The Encore Chapters IAP sells for $0.99 and includes five new chapters with all-new music, a new narrative, and new mechanics. If you loved Duet Game, buying the Encore Chapters is a no-brainer, especially at the low price they're selling this expansion for.
Wrestling Revolution 3D (Free) sat out the last couple of weeks, but it's back again with a bevy of new moves for you to customize your totally original characters with. The last piece of your not-nWo puzzle can now be completed with the arrival of the Razor's Edge, and you can fill out your movelist with other awesome techniques like the Screwdriver, the Throat Toss, the Backslide, and more. There are also a bunch of new characters added.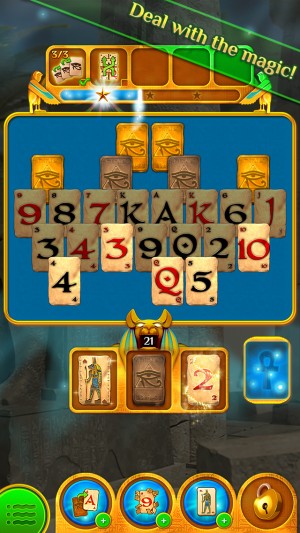 Pyramid Solitaire Saga (Free) continues its story with 20 new levels. Last time, Helena and Kingsley were descending down a spiral staircase when huge gusts of wind almost knocked them off. Man, that was exciting. This time, they're exploring deeper into the mountains, only to come across hundreds of warrior statues in a big open area. Will Helena have to engage in hand-to-hand combat with deadly Terracotta statues come to life? Or will she just have to play some solitaire until the story shuffles along by itself? Only time will tell, my friends.
Baldur's Gate 2: EE ($9.99) gets its first update since its launch, more or less, and it's a big fellow. The most obvious change is the jump to universal, opening the game up to iPhone 6 and 6 Plus owners, along with some soon-to-be-frustrated owners of smaller iPhones. There are also over 500 bug fixes, improvements to pathfinding, and stabilized (but still kind of fussy) multiplayer support. Let's hope we don't have to wait another year to get the next update, but the amount of time the first game has sat half-broken in its iPhone form doesn't make me confident.
Candy Crush Saga (Free) adds 15 more levels to the Dreamworld side of the game with this update, bringing the total to 560 stages in addition to the main game's 800 plus levels. Somewhere out there, there is a person who has finished all of these stages. We won't ever know about it because they have ceased to be part of our dimension and have, in fact, shifted between realities. They can get out, but they'd have to pay $0.99 for three lollipop hammers, and they'll be blazed if they'll let some stupid game get the better of them!
Candy Crush Soda Saga (Free) also gets 15 new levels, bringing it up to 270 in total. I'm never going to catch up, I realize that now. At any rate, these new levels bring in a new obstacle in the form of purple jam. It sounds aggravating. I can't wait to see it in seven or eight months when I actually get there.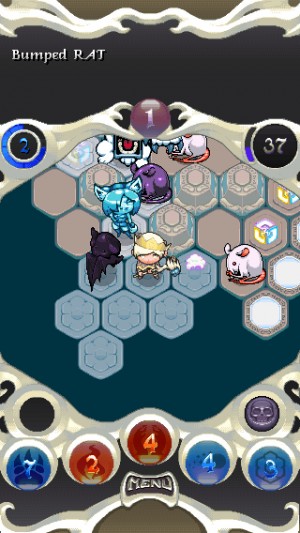 Auro ($1.99) released last Monday. It got its first update on Tuesday. How's that for service? The update makes improvements to the tutorial and adjusts a few enemy behaviors to make them less random. This was our game of the week last week, and you can look forward to a pretty positive review of it this week. Spoiler alert: I like it an awful lot.
Fortune Street Smart (Free) has been kind of broken for a very long time. It's not broken anymore. That's basically the whole story of this update, but hey, that's kind of the most important thing an update can do, isn't it? This game's probably not terribly popular outside of Japan, but it's a really fun spin on Monopoly from the creator of Dragon Quest. The IAP is a little over the top, but the game itself is very fun.
Star Traders RPG Elite ($2.99) is the representative from the Trese Brothers this week. It's actually been a few months since its last update, so the list of changes is pretty lengthy. Plenty of fixes and balance changes, some new ship artwork and designs, and some new Star Trader bonuses. Fans of the game should have some good times tinkering around with all of these new adjustments.
That about wraps it up for last week's significant updates. I'm sure I've missed some, though, so please feel free to comment below and let everyone know if you think something should be mentioned. As usual, major updates will likely get their own news stories throughout this week, and I'll be back next Monday to summarize and fill in the blanks. Have a great week!