Late last month, developer OrangePixel faced a strange App Store rejection for an update to its latest game Gunslugs 2 ($1.99). According to OrangePixel, Apple rejected the update because one of the game's App Store screenshots showed "violence against a human being." The strange thing was that the game itself had just been released a couple of weeks earlier and went straight through the approval process with the exact same screenshots. In addition, the screenshot in question didn't even appear to show any violence against human beings.
Most people figured it was just another one of those approval flubs that Apple is famous for, and sure enough within hours of our story the update was approved and pushed through to the App Store. However, it seems there's more to this "violent screenshot" story than a simple approval mistake, as Pocket Gamer is reporting that several developers are claiming their apps or updates are being rejected if their App Store screenshots depict violence or guns.
It sounds kind of crazy, but the proof may be in the pudding. Case in point, the just-released Tempo ($1.99) from developer Splash Damage is a game where you play as a special counter-terrorism unit taking out all manner of evil doer using–you guessed it–tons of guns. Lending credence to Apple's stance on violent screenshots is the fact that every gun being held by a person in the App Store screens has been blurred out or otherwise covered up. Even the short preview video accompanying the screens has all the guns blurred out. It looks really silly, and it makes me think that Apple's latest decree was handed down very recently, as if a developer knew of this restriction beforehand chances are they'd focus on not showing any guns or violence in their screenshots. Here's one of Tempo's App Store screens showing a pixelated weapon.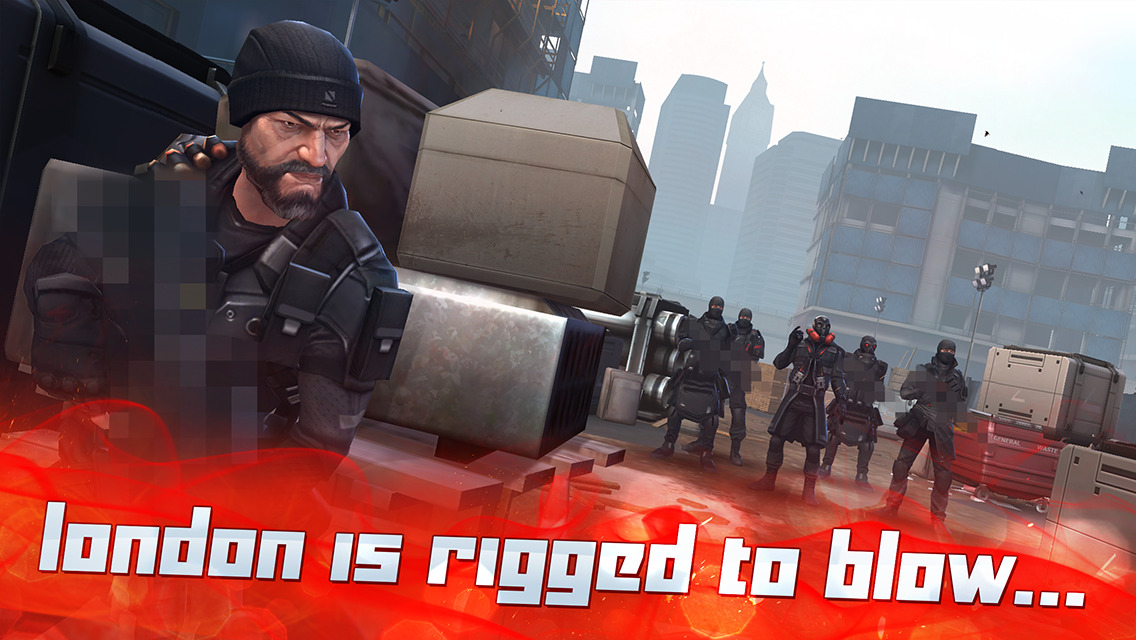 The real kicker is that Tempo is currently being featured front and center in the App Store as one of the Best New Games. Besides OrangePixel and Splash Damage, Team Chaos has also come forward and said that Apple asked them to change the icon for their game Rooster Teeth vs. Zombiens ($3.99). The original featured one of the game's main heroes wielding one of the deadliest weapons known to man: An NES Zapper light gun. The weapon in question was then changed to a bat, which ironically is much more likely to cause harm to someone than a plastic gun. Pocket Gamer also reports that two other developers of shooter games had been asked to change their screenshots, but they wished to remain anonymous.
Update: As Instapaper developer Marco Arment points out on his website, Apple has very clear rules about depicting objectionable content in any front-facing App Store materials. As Marco states:
The App Store has parental controls and requires all apps to bear age-appropriate content ratings. While violence, etc. has always been permitted in apps, Apple has always required that all app metadata — title, description, icon, and screenshots — be kid-proof with the lowest rating.
The rule itself is developer guideline 3.6 which states, "Apps with App icons, screenshots, and previews that do not adhere to the 4+ age rating will be rejected." As Marco also points out, the story to this latest batch of rejections seems to be the inconsistency in which it's being enforced. There are tons of games that are currently in the App Store that depict weapons or violence in their screenshots, so it seems that Apple may have just decided to start being more strict about enforcing the rule.