It turned out to be a pretty busy night of new iOS games, as the list below has expanded a lot over the one we posted earlier this morning. Zeptolab's anticipated King of Thieves officially launches, Beavertap's Radical far and away has the biggest "radical" factor, and Staying Together is just plain adorable. There's even a new Darklings game that I was totally unaware existed. Not a bad week so check out everything and let us know what you've got your eye on.
---
Ancient Empires: Thorin Battle
iTunes Description
Turn-based strategy. Port of the original game "Ancient Empires".

The game takes place in a fantasy medieval kingdom of Thorin ruled by the benevolent King Galamar. The game begins with Galamar barely escaping a bloody coup by his younger brother Valadorn, who has taken control of the kingdom and declared a hunt on his brother.
Forum Thread: Ancient Empires: Thorin Battle (by Pavel Sychykau)
---
Astro Hop
iTunes Description
Meet astronaut Bob. He loves to go for a jog around distant planets and asteroids. Help him on his daily run, to see how far he can jog, whilst avoiding strange alien species …that are out to have him for lunch!

Hop over the aliens to avoid them. Pick up gems for extra points.
Forum Thread: Astro Hop (by Michael Hanrahan / Pixlmojo)
---
Atmospug, the Cloud Jumping Dog
iTunes Description
LITTLE KNOWN FACT: Pugs can jump on clouds! (take our word for it, PLEASE don't test the theory)

That's lucky for our friend, Atmospug, the Cloud Jumping Dog since an evil horde of cats and the worst thunderstorm in years have both decided to pay a visit to the neighborhood.

Get Atmospug to the safety of the dog house by cloud hopping past whatever obstacles the cats throw at you. But you better move fast, a cloud's tendency to dissipate could drop you into the endless mob of angry cats waiting below.
Forum Thread: Atmospug, the Cloud Jumping Dog (by Gut Shot Games)
---
Auro: A Monster-Bumping Adventure
iTunes Description
All bump. No grind. Dinofarm Games – creators of 100 Rogues – are pleased to present Auro: A Monster-Bumping Adventure. Auro introduces a whole new kind of gameplay: Bumping! What's that? Why, it's the strategic use of movement, magic spells, and straight-up bumping to kill monsters to gain points, and become a master Bumper!

Set in an original fantasy universe, guide the brash, spoiled Prince Auro through procedurally generated dungeons, with only a handful of tactical spells – and your wits – to protect you. Face a variety of monsters, each with their own cool tactical abilities, and then when they least expect it – give 'em a healthy bump – STRAIGHT INTO THE DRINK!
Forum Thread: Auro: A Monster-Bumping Adventure (by Dinofarm Games)
---
Capitalism Quest
iTunes Description
How will you be remembered? As a greedy monopolistic tyrant, or as a more charitable breed of capitalist?

Explore a vast and untouched online world, shared with all other players, then exploit its natural resources for your own gain! Claim valuable tiles to create sources of income, and shape the world in whatever image you see fit.

Just remember that the more you claim for yourself, the harder you make life for other players!
Forum Thread: Capitalism Quest (by Steve O'Gorman)
---
Cava Racing
iTunes Description
Get ready to test your skills!

Chase the best lap times with your spaceship on unique tracks. Learn curves and driving lines to raise your rank. Skilful slides, tactical boosts, twisted teleports and lots of fun! No Brakes!
Forum Thread: Cava Racing (by Umber Games)
---
Chesslike: Adventures in Chess
iTunes Description
Chesslike takes the familiarity of chess and puts it into a fantastic new world of possibilities. This game is NOT chess. The rules have changed, and even a pawn can take up arms to become the new king. Dive into fun puzzle levels, or take some time and conquer an entire castle by assassinating the king. When you've had your fill, create your own levels to challenge your friends with the Level Editor at Chesslike.net.
Forum Thread: Chesslike: Adventures in Chess (by Adam Moore)
---
Darklings Season 2
iTunes Description
Darklings stole all the stars from the world which is an essence of light and brought Darkness. Join Lum to purge the Darklings. Experience unique gesture driven gameplay blended with awesome noire artwork carrying the touch based games to a whole new level. Save the stars, save the world. Darkness is coming!.

Darklings is an epic endless adventure through magical worlds. Lum, face of light, tries to save the world by purging the darklings and retrieve the stars. Play as the face of light, Lum, only piece of hope left on the universe, and purge all the Darklings to their pits, and begin to save the world!..
Forum Thread: Darklings Season 2 (by MildMania)
---
Daytona Rush
iTunes Description
Stock car racing has never been so much fun!
Take control of high-speed racecars in this endless lane changer racing game to drive as far as you can and beat your friends score.
Drive, tune, level up and collect all the various racecars through 5 series from classic to modern.
Forum Thread: Daytona Rush (by Invictus)
---
Dig2China!
iTunes Description
Upgrade your digger and plunge through 13 layers of the Earth to prove that if you dig deep enough, you really will make to China.
Forum Thread: Dig2China! (by InnerSloth)
---
Edge Runner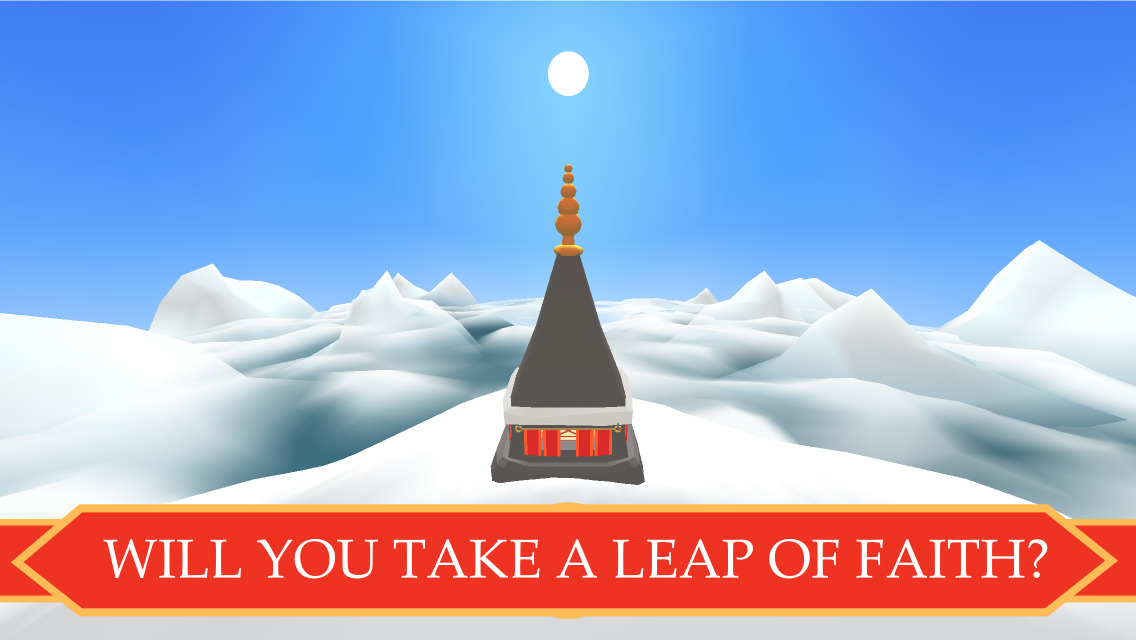 iTunes Description
Will you take a leap of faith?

Take a deep breath and get ready to cross the Himalayan edge.
Run like a wind, leap over botomless chasms, and become one with the mountains.

With clouds far below and clear sky above you, how far can you go before falling down?
Forum Thread: Edge Runner (by Membranos)
---
Flashout 2S
iTunes Description
FLASHOUT 2S, the sequel to the highly-acclaimed anti-gravity racer FLASHOUT 3D is finally here! Get into one of many ultra-fast ships and use your arsenal of rockets, guns, bonuses and upgrades to fight your way to victory!

FLASHOUT 2S offers a fresh and addicting racing experience featuring a redesigned and enhanced Career Mode with story elements, massive improvements in matter of steering, physics, opponent's AI, and other gameplay elements, an Online Multiplayer Mode and introduces completely new and exciting game modes, such as Destruction, Elimination and Versus!

FLASHOUT 2S also features high-end console-quality graphics, some of the best and most accessible controls to allow you to focus on pure action, amazing licensed electronic music and game controllers support! Additionally the game offers a unique interactive equalizer, that analyzes in-game music and accordingly determines, in real-time, what the visual effects look like!
Forum Thread: Flashout 2S (by Jujubee)
---
Fort Raiders SMAAASH!
iTunes Description
Build the Tallest Fort Of Them All! The fort will serve as your base throughout the game. Here, you can produce and store resources and hire warriors to do your dirty work. Build up your fort using blocks and fortify it with a range of facilities!

SMAAASH Your Opponents' Forts in Raids! Sometimes, it's easier to take than do the hard work yourself. If you need some quick resources, hire a range of warriors–and one of many legendary Heroes as well!–to raid someone else's fort! By smashing up a fort, you'll earn the resources that went into building it.
You can then use these resources to fortify your own fort!

Of course, your opponents will have the same idea. You'll have to hire guards and build artillery to protect your own fort.
Forum Thread: Fort Raiders SMAAASH! (By ACQUIRE Corp.)
---
Gang Nations
iTunes Description
Gang Nations is a stunning blend of tower defence and combat strategy set in a unique urban environment. Recruit a gang of Hoodlums, Thieves, Convicts and many more to rage a turf war around the globe, fight for territory and build your criminal empire. Gang Nations is a fantastic mix of exciting single-player missions and ferocious multiplayer battles, combining city building with fierce combat. Become the Boss of the neighborhood!
Forum Thread: Gang Nations (by Playdemic)
---
Goats on a Bridge
iTunes Description
Two goats. Two bridges. One Corgi. Zero margin of error.

Goats on a Bridge adapts the classic Norwegian fairy tale, Three Billy Goats Gruff, as an inventive new platformer that has players controlling not one, but two goats at the same time. That's twice the capra-control of Goat Simulator!

Tempo and Chubbs' have rescued their brother from the evil clutches of the dastardly troll (Goats on a Bridge PC). And it's time for some new adventures! There's an accessory-selling amphibian, a helpful turtle and even an energetic corgi to help you on your adventures. Just be sure not to let your four-legged friends plummet into the water. That'd really get their goat.
Forum Thread: Goats On A Bridge (by Degica)
---
King of Thieves
iTunes Description
Dodge traps and steal gold from other players in this unique mix of platformer and PVP multiplayer game. Introducing King of Thieves, the new game from the makers of award-winning Cut the Rope, loved by millions of players worldwide!
Forum Thread: King of Thieves (Zeptolab)
---
Kyub Crazy Colors
iTunes Description
Crazy Colors is an endurance based rhythmic game. Tap colors to ascend the spire. How many steps can you reach?

Challenge your friends, record your games and share your big plays ! Fulfill the swag bar with good inputs for some easy time. At the opposite, too many bad inputs and the boss gets closer to you. Be careful !

4 difficulty levels for everyone ! Will you dare the impossible mode?
Forum Thread: Kyub Crazy Colors (by Platinum Egg)
---
Lego Legends of Chima: Tribe Fighters
iTunes Description
Pick your side, choose your tribe, and fight your way through endless waves of enemies in LEGO Legends of Chima: Tribe Fighters! *Exclusively on iOS, play as Laval by upgrading your Lion Warrior!*

– Fight for the Protectors of Chima using the Lion or Crocodile tribe, or for the Ice Hunters using the Ice Bear or Saber-Tooth Tiger tribe
– Go hand-to-hand with the Melee Warrior, choose distance over power with the Blaster Ranger, or summon magical bolts using the Tribe General
– Collect CHI to unleash devastating special abilities
– Complete challenges and smash LEGO objects to earn studs to upgrade your characters' power, defense, and special abilities
– Build your tribe's flag and call in additional support to level the playing field
– 12 awesome characters and 4 unique environments in all
Forum Thread: LEGO Legends of Chima: Tribe Fighters (by Warner Bros)
---
MiniChess by Kasparov
iTunes Description
Get the kids to learn how to play chess with a colourful, fun and easy-to-play game that legendary Grandmaster Garry Kasparov has endorsed.

Take Cheddar the Mouse on a fun journey of discovery as he meets new friends and uncovers the mysteries of the wonderful game. On his travels, Cheddar has to solve exciting puzzles that help him learn the basics of chess.

The brave little mouse provides an ideal introduction to the basics of the game for younger children – even kids as young as five can enjoy playing with Cheddar. The little hero makes learning so much fun and so easy – every lesson is a colourful cartoon game that keeps the youngest players' interest.

Over time, the little wanderer can improve his game and become a true Grandmaster, ready to play a game of chess with the King himself! And who knows – Cheddar could introduce chess to the next Kasparov!
Forum Thread: MiniChess by Kasparov (by HeroCraft)
---
NodeOut: Arena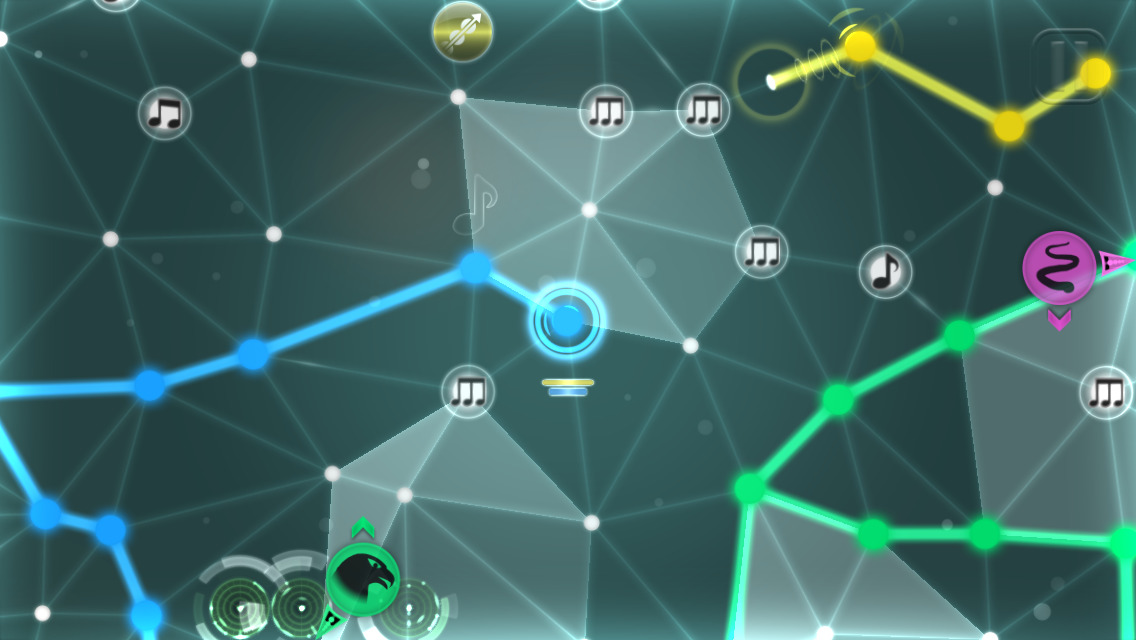 iTunes Description
NodeOut: ARENA is a competitive tactical snake game set on vast networks. Beat your rivals by entrapping them with closed triangles, or fight back when being entrapped. Collect Music Notes to speed up, and pick up powerful items to change the course of each game.
Forum Thread: NodeOut: ARENA (by TeamC Studio)
---
One Piece Treasure Cruise
iTunes Description
Form your own pirate crew and set sail for adventure! Use the simple tap controls to pull off powerful combos! The world of One Piece awaits you!

-An All-New Battle System Made Just for Your Smartphone!-
ONE PIECE TREASURE CRUISE features intuitive tap controls that'll have you sending foes flying in no time! Tap your characters at the right time to form combos and deal massive damage! What's more, each character possesses unique special abilities that make battles even more exciting! Re-enact thrilling showdowns from the original story using your favorite One Piece characters!
Forum Thread: One Piece Treasure Cruise (by BANDAI NAMCO Games Inc.)
---
Planet Gunner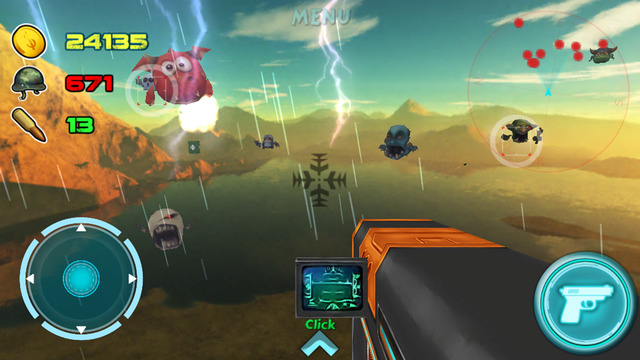 iTunes Description
Save your planets!

The cute but dangerous enemies are invading your planets.

The unique 22 weapons and upgrade systems will help you on your battle.
Forum Thread: Planet Gunner – 3D shooting game (By junghwan bae)
---
Pop Swap Summer
iTunes Description
Warm up with this summertime getaway! Just tap the board to swap frozen pops, ice cream cookie sandwiches, and candy-colored soft serve in this refreshing new match experience!
Forum Thread: Pop Swap Summer (by Aaron Farber)
---
Pursuit of Light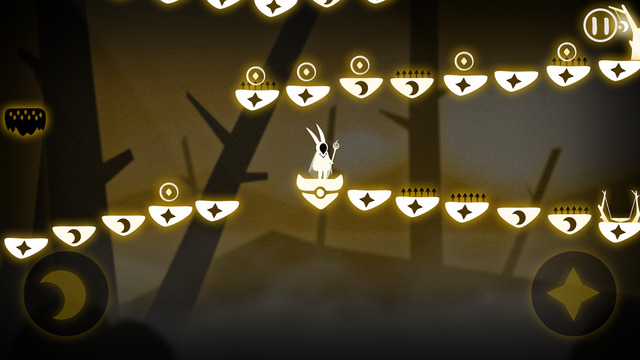 iTunes Description
Pursuit of Light is a action adventure game set in a mystery world. The world is in the dream of a little girl. She wants to find the light and get out of the endless dream. But there are traps and dangers hidden. The player controls the little girl and guide her by the spell of moon and star to avoid the dangers and jump to the end.
Forum Thread: Pursuit of Light (by Zhipeng Wang)
---
Qubies
iTunes Description
Qubies is a match-3 game you play upside down which follows the tradition of classic "block falling" games. As trios of colored cubes fall from above, you'll move and rotate them to match colors in groups of 3 cubes or more. The more cubes you match, the faster they fall.

Qubies' color matching lights up the same part of the brain that loves puzzlers like Threes, Sudoku, and even the good old-fashioned Rubik's Cube. With simple touch controls, cheery colors, and a peppy soundtrack, Qubies is a minimalist match-3 game you won't want to put down.
Forum Thread: Qubies (by Lukas Korba)
---
Radical
iTunes Description
Press Play.
Dodge Walls.
Get Radical.
Forum Thread: Radical (by BeaverTap Games, LLC)
---
Rise of the Goat
iTunes Description
Oh no! Mr. Goat is stuck in a ravine. Not to worry though, goats are natural parkour climbers!

Use goat vision to simulate the goats inherent ability to find distance and angles through pythagoras theorem. Go maths!

Tap and hold under Mr. Goat to plan your jump. Release to zig zag maneuver your way around floaty rock things!
Forum Thread: Rise of the Goat (By Wilhelm Clemm)
---
Run Bird Run
iTunes Description
Touch the left or right side of the screen to move your bird and avoid the falling boxes! Collect candies and unlock new birds.
Forum Thread: Run Bird Run (by Ketchapp)
---
Sidechain
iTunes Description
Sidechain is a fast-paced arcade game. Tap left or right based on the box shown on the conveyor belt. Be fast!

How long can you survive before making a mistake or be defeated by the speed of the conveyor belt?
Forum Thread: Sidechain – Fast-paced Arcade Game (by Nexx Studio)
---
So We Run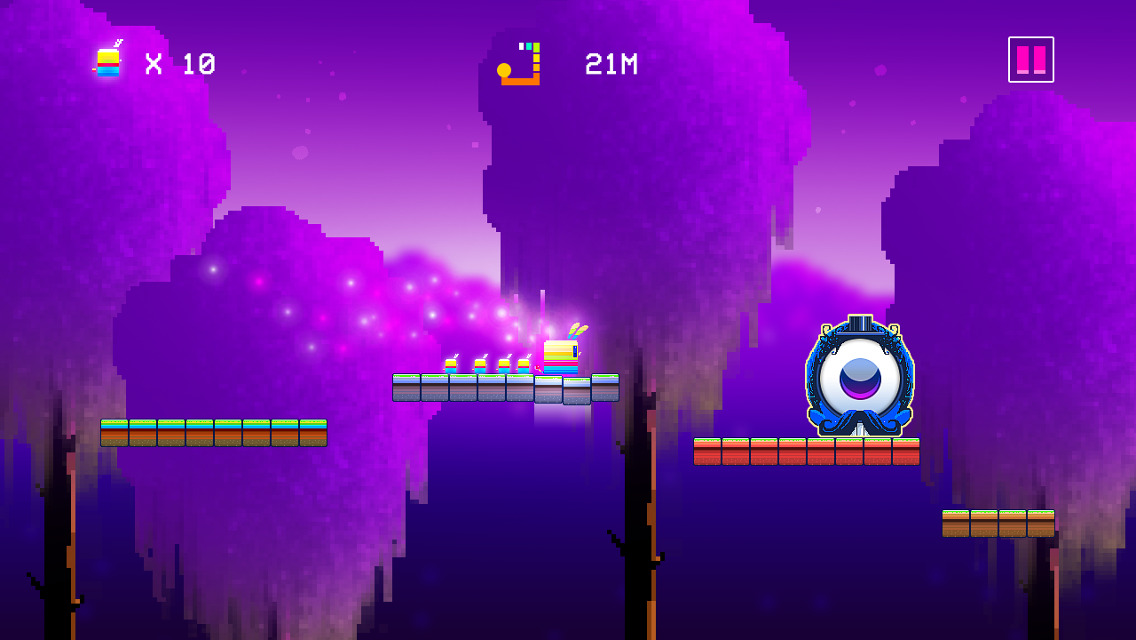 iTunes Description
Cute naughty kiddos are all around the place, grab and hand them over to their uncle. Don't drop them and specially don't miss the uncle.

Run, jump and grab, as simple as that.

Tap to jump.
Forum Thread: So we run (by Afanur Rashid)
---
Starship Captain: Adventure in the Alpha Sector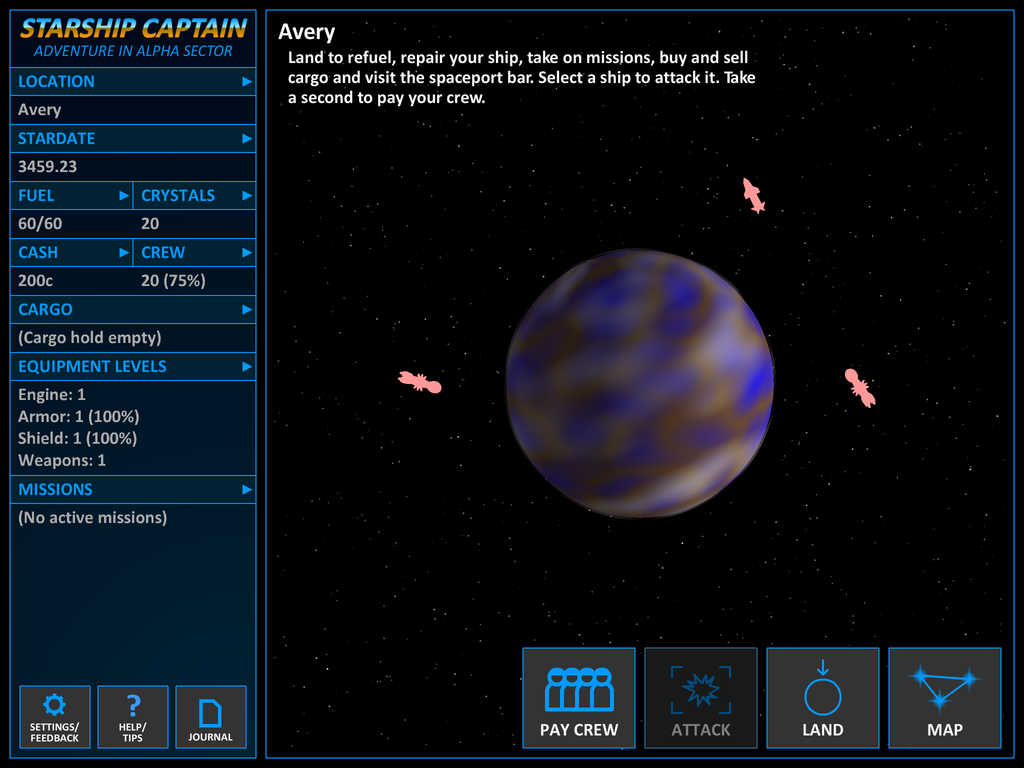 iTunes Description
Starship Captain is an epic role-playing strategy game where you travel from between star systems in search of adventure. You start with a small ship and some money and work to build a fortune and see the universe.
Along the way you can buy and sell cargo, accept missions, mine asteroids, attack and plunder other ships, upgrade your ship, and help others. You can talk to patrons of the spaceport bars to uncover multi-part missions and solve mysteries.
Forum Thread: Starship Captain: Adventure in Alpha Sector (by CleverMedia)
---
Staying Together
iTunes Description
This Valentines Day, celebrate love and loyalty with Staying Together! A mystical journey awaits you in this multi-character puzzle platformer.

Control two lovers simultaneously in your quest to unite them. Looking out for the needs of a single character won't get you far, as these inexorable companions move in unison. Only careful planning and cooperation can overcome the obstacles that divide this duo!

Explore gorgeous, hand-crafted environments loaded with obstacles, traps, and collectibles.
Forum Thread: Staying Together (by Naquatic LLC)
---
Tank Operations: European Campaign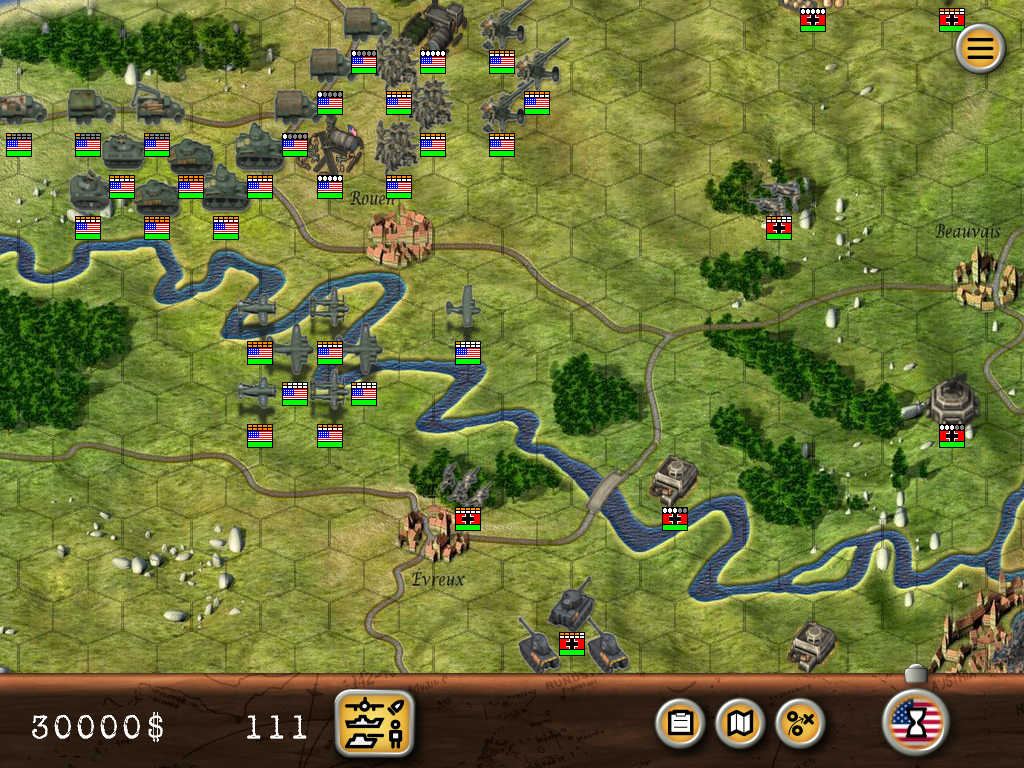 iTunes Description
Tank Operations: European Campaign is a turn-based, tactical wargame featuring a dozen nail-biting historical scenarios set on the diverse battlefields of World War II. With more than 50 faithfully-rendered, authentic military combat units, along with sabotage options and the need to manage your supply chain, the game will keep armchair generals occupied for hours in realistic combat scenarios.

Battle scenarios range from the landing of Allied troops in northwestern Africa to the invasion of Southern Italy, and wrap with the liberation of Paris and the final battle in Berlin.
Forum Thread: Tank Operations: European Campaign (by Headup Games)
---
Tiny Hoglets
iTunes Description
Our Tiny Hoglets are hungry, help them find fruits by solving the puzzle to unlock their way to their treat.

EARN HIGH SCORES WITH INTELLIGENCE – The more you use your wits the more you'll achieve scores
DISCOVER YOUR BRAIN POTENTIAL – Learn tricky ways to solve the puzzles by creating big combos with 1 or 2 moves only
SOLVE 1-UNIQUE SOLUTION ENIGMAS – Enigmas are a game mode where only 1 solution is possible. Will you find it out?
PLAY SLOTFRUITS TO WIN REWARDS – Each day you get to swing the machine to gain awesome rewards
Forum Thread: Tiny Hoglets (by Bulkypix)
---
Turtle Up
iTunes Description
The night sky has fallen! Stars are scattered about the ocean's surface, but how and why? In Turtle Up, you control the water in god-like ways by simply swiping the screen to create currents and carry your turtle through a wonderful world of water.

Turtle Up incorporates a state-of-the-art fluid simulation to create a seamless game and interface at the touch of a finger. You have unbridled freedom and expressiveness to control the water and create a unique, fluid experience like no other game out there! This is a game for everyone!
Forum Thread: Turtle Up (by Manitou Games)
---
Voxelvoid
iTunes Description
Release party! Hype! Voxelvoid is now free for early birds!!

Ultimate retro pew-pew blastage! Voxelvoid is a fast-paced arcade shooter. This game will blow your mind. Cubic madness will stream out of your retinal display and penetrate your mind.

So many cubes! :-O

Fight off waves of invaders. Blast your way back to the future.
Forum Thread: Voxelvoid (by Blitzm Systems)
---
Words Are Power
iTunes Description
Play a 1946 reporter investigating a corrupt Washington:
– Interactive story: your decisions change the outcome. What are you willing to do to solve the case?
– Word puzzle mini-games: Interview, Interrogation, Decision… use familiar board game controls adapted to the context to immerse you in the story.
– Episodic format: new free cases added regularly, each digging deeper into the conspiracy!

Don't let them get away with it, the people deserve to know the truth!
Forum Thread: Words Are Power (by Thiery Adam)
---
World of Khaos
iTunes Description
This adrenaline-pumping tower defense game casts you in the role of the leader of resistance in a post-apocalyptic world. After an asteroid impact on Earth, the civilization is destroyed, and a new world order has arisen. A fanatic rules the world with an unstoppable army of robots, mutants and cyborgs.

Take command of the last resistance base, and with an arsenal of powerful weapons and upgrades defeat the brutal army of war machines. Enjoy yourself in this insane, non-stop action game that never lets up until the credits roll. The real fun is about to begin… So, what are you waiting for? Ready your weapons and blast those robots, mutants and cyborgs to pieces!
Forum Thread: World of Khaos (by Rapid Turtle Games)
---
9GAG Redhead Redemption
iTunes Description
It's an ordinary day in the city and… Oh wait! There are zombies in front of the house… and umm… where's mom and dad? Ah! Not again! I think it's time for "Red Headed Sister" May and her brother "Gun Slinging Baby" George to take things into their own hands…

Escape the zombie apocalypse by taking up arms and killing them one by one! Avoid obstacles, shoot the hungry zombies, collect intels, weaponize street cats, activate traps, and go find Mommy and Daddy. Discover different types of zombies beyond your imagination. Upgrade your weapons to own those icky zombies, and unlock all power-ups to be the mightiest teeny heroes out there!
Forum Thread: 9GAG Redhead Redemption (by 9GAG)