The idea behind the TouchArcade Game of the Week is that every Friday afternoon we post the one game that came out this week that we think is worth giving a special nod to. Now, before anyone goes over-thinking this, it doesn't necessarily mean our Game of the Week pick is the highest scoring game in a review, the game with the best graphics, or really any other quantifiable "best" thing. Instead, it's more just us picking out the single game out of the week's releases that we think is the most noteworthy, surprising, interesting, or really any other hard to describe quality that makes it worth having if you were just going to pick up one.
These picks might be controversial, and that's OK. If you disagree with what we've chosen, let's try to use the comments of these articles to have conversations about what game is your game of the week and why.
Without further ado…
Evoland
Arriving on Monday, Evoland ($2.99) popped up on the App Store a bit earlier than other new games this week, and in fact its history goes all the way back to the Ludem Dare #24 competition in 2012. The original product of that game jam, now called Evoland Classic, aimed to take a trip through the history of RPGs. After winning Ludem Dare #24 and proving quite popular among gamers, a more fleshed-out version of Evoland was created and released on desktop in April of 2013, and that's basically the version we can now enjoy on iOS as of this week.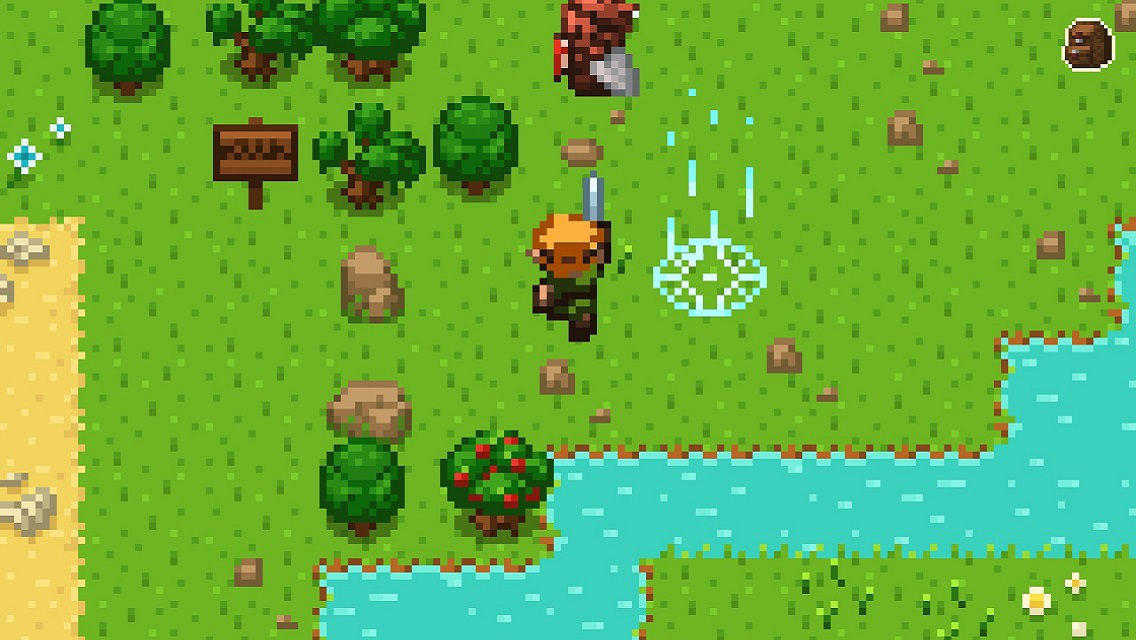 Evoland is kind of hard to quantify. Yes it's a game, but it also borders on interactive experience. It's not a long journey, and can be completed in just a few hours, but for those who have been gaming for a long time and have actually lived through the evolution of RPGs then this is like a love letter aimed squarely at you. For newer gamers, it also serves as a great history lesson, and is so full of charm and surprises that it's hard not to have a huge grin on your face while playing no matter what your history with gaming is.
The game starts out as "Game Boy era" with monochrome pixel art and extremely limited mechanics. Right away though, you'll start coming across treasure chests, each one opening up a new component of the RPG genre. This includes things like a trusty hero's sword and monsters to more fundamental video game elements like sound effects and smooth scrolling. Eventually you'll move on from those 2D sprite-based visuals and into the world of full polygonal 3D. It's really fascinating and fun to unlock the various elements of gaming's history bit by bit.
While true it's not a very lengthy or deep experience, Evoland is a game that's worth playing, and is full of promising ideas that will hopefully be expanded upon in the sequel Evoland 2. When viewed as a love letter to RPGs and video games in general, it's hard not to fall in love with Evoland, so I'd definitely consider checking out the new iOS version, the desktop version, or even the original browser-based Evoland Classic. I'm thrilled to finally be able to stick this gem of a game in my pocket.