As has been the case lately, it turned out to be a surprisingly robust night of new iOS game releases. The long-awaited (and long soft-launched) shooter Midnight Star is finally out worldwide, the crime noir adventure game The Detail seemingly came out of nowhere and is getting a lot of praise, and even if you don't have any friends you can get in on some Pong action with One Player Pong. Friends are totally overrated anyway. I've also included some games that had previously released already like Kairosoft's Magazine Mogul, the awesome trip through the history of RPGs Evoland, and the super-ingenious but tough Odd Bot Out. Check out all the games below, let us know what ones you'll be picking up, and most importantly have fun!
---
Ammo Pigs
iTunes Description
In the future, highly evolved pigs battle sentient slaughterhouse machines for survival. You have been pulled out of retirement for one last mission. Save baby piggies, rescue your squad-mates, and shutdown the machines once and for all.

Ammo Pigs looks and plays like a DOS game, complete with VGA style graphics. It is a post-apocalyptic pig fantasy ripped out of the 90s shareware era.
Forum Thread: Ammo Pigs (by Cascadia Games)
---
Cleanvaders Arcade
iTunes Description
Cleanvaders Arcade is a one button arcade game in which you control a flying saucer orbiting around various planets.

Your mission : to clean up space by catching as many creatures as you can, so they can't pollute the galaxy anymore. You will need your best piloting skills to avoid all the drifting waste and broken satellites, defensive missiles, meteor shower and other dangers that you will encounter on your journey.

Will you get a score worthy of the galactic leaderboard ?
Forum Thread: Cleanvaders Arcade (by High Five Factory)
---
Clumsy Knight vs. Skeletons
iTunes Description
►Classical RPG style adventures
Complete presentation the traditional RPG world which let you enjoy the fun of the console RPG experience.
► Unique turn-based battle to offer the beat' em up experience
Launch element attacks, defense, healing and upgrades to defeat bosses.
► Craft and collect weapons
Use your alchemy backpack to mix up interesting new items
►Powerful enemies with different kinds of weakness
Different enemies have their own strong/weakness, such as fire, freezing. You have to determine the strategy to attack the weakness of monsters with specific weapons.
Forum Thread: Clumsy Knight vs. Skeletons (by Big Wood Games)
---
Dark Echo
iTunes Description
Use sound to explore mysterious environments and escape from an unseen evil through 80 ominous levels.

Based on our Ludum Dare game You Must Escape, which is featured on PC Gamer's list of 100 best free online games.

Best experienced with sound enabled. Stereo headphones are recommended.

No advertisements, no in-app purchases.
Forum Thread: Dark Echo (by RAC7 Games)
---
The Deep Cave 2
iTunes Description
A fun and challenging platformer with a unique graphic design. Help the main character Pi to get down as far as he can in the secret cave. Jump over difficult obstacles. Run on ice. Walk upside down. Beware of the hot lava. Do not go too close to the dangerous worms.

Play a fun and challenging game !!!
Forum Thread: The Deep Cave 2 (by Jimmy Jansson)
---
The Detail
iTunes Description
The Detail, a crime noir adventure in a modern American city.

Controlling the actions of a bitter veteran detective investigating a brutal gangland murder and a reformed criminal trying to protect his family, the player is forced to make tough choices and deal with the resulting consequences of those moral dilemmas. The gameplay focuses on branching narrative mixed with interactive comics, and is completed by a professional audio track.

The Detail combines the emotional impact of Telltale Games' The Walking Dead with the themes of a realistic crime drama like HBO's The Wire, delivered with our own unique visual style inspired heavily by graphic novels. This is city where cases matter, clearance rates matter, and on a good day even justice matters.
Forum Thread: The Detail (by Rival Games)
---
Dot Zone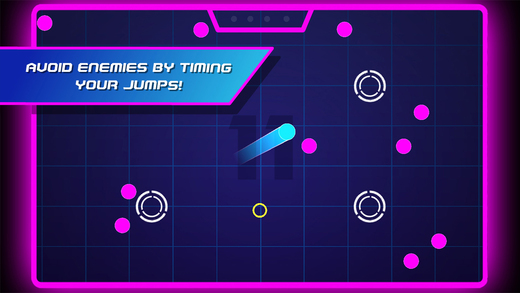 iTunes Description
Dot zone is a game of patience and skill, dash between safe zones and collect special tokens to increase your score! There are four safe zones in the game, you can dash between them in any direction by simply tapping the zone you want to dash to. But be careful, every time you collect a score token a vicious enemy will appear on the screen. Crash into them whilst trying to increase your score and it's game over.
Forum Thread: Dot Zone (by Endemol Games)
---
Dragon's Lair 2: Time Warp HD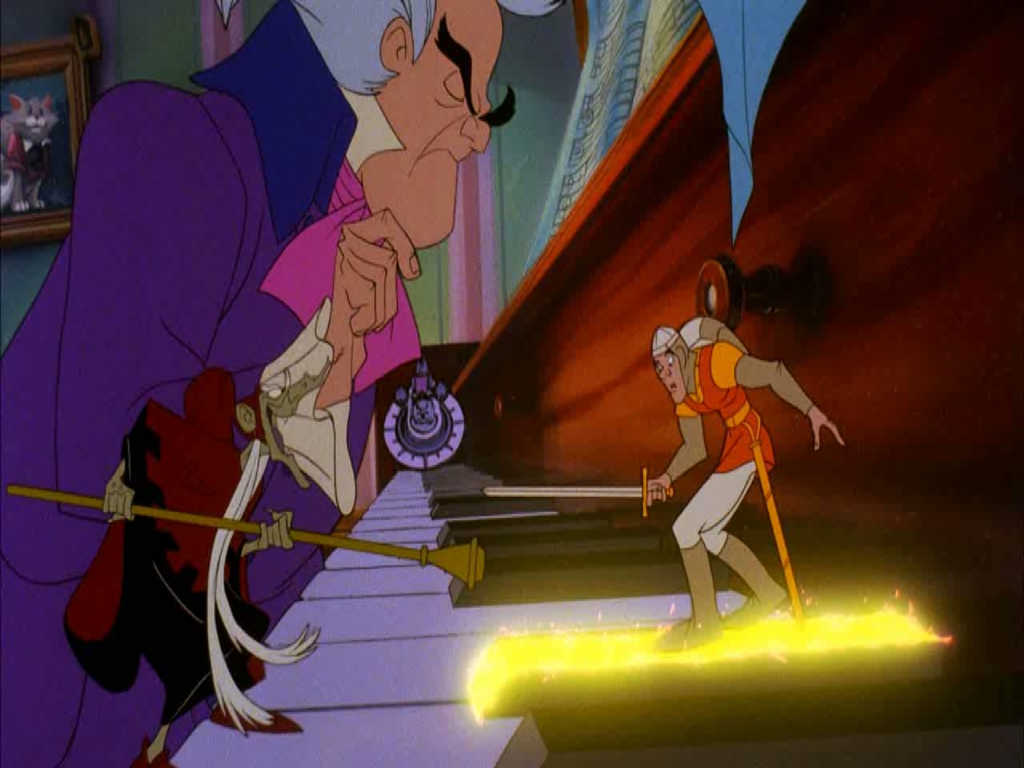 iTunes Description
Only you, Dirk the Daring, can save Princess Daphne from the clutches of the Evil Wizard Mordroc in this fully animated arcade classic from the legendary animator and director Don Bluth.

It is a dark time in all the land. The Evil Wizard Mordroc has spirited away Princess Daphne to a wrinkle in time, scheming to force her into marriage. As Dirk the Daring, you must race through time to rescue her. A bumbling old time machine (and all the courage you can muster) will transport you on your mission. But you must hurry. Once the Casket of Doom has opened, Mordroc will place the Death Ring upon Daphne's finger in marriage – and she will be lost forever in the Time Warp!
Forum Thread: Dragon's Lair 2: Time Warp HD (by Dragon's Lair)
---
Evoland
iTunes Description
Evoland is an action adventure game that takes you on a journey through the history of classic adventure and RPG gaming.

As you progress through the game, you unlock new technologies, gameplay systems and ever-improving graphics. From monochrome to full 3D graphics and from turn-based battles to real-time boss fights, Evoland makes you live the evolution of adventure gaming – all with plenty of humour and nods to moments from classic games.
Forum Thread: Evoland (by Shiro Games)
---
The Hardest Flight
iTunes Description
Fly as far as you can in The Hardest Flight!

Ascend to the stars as you navigate a ship through endless colored barriers.

Think fast, change color quickly, and try to climb the leaderboards and become the Sky Master in one of the most challenging games on the App Store!
Forum Thread: The Hardest Flight (by Chillingo Ltd)
---
Heist City Heat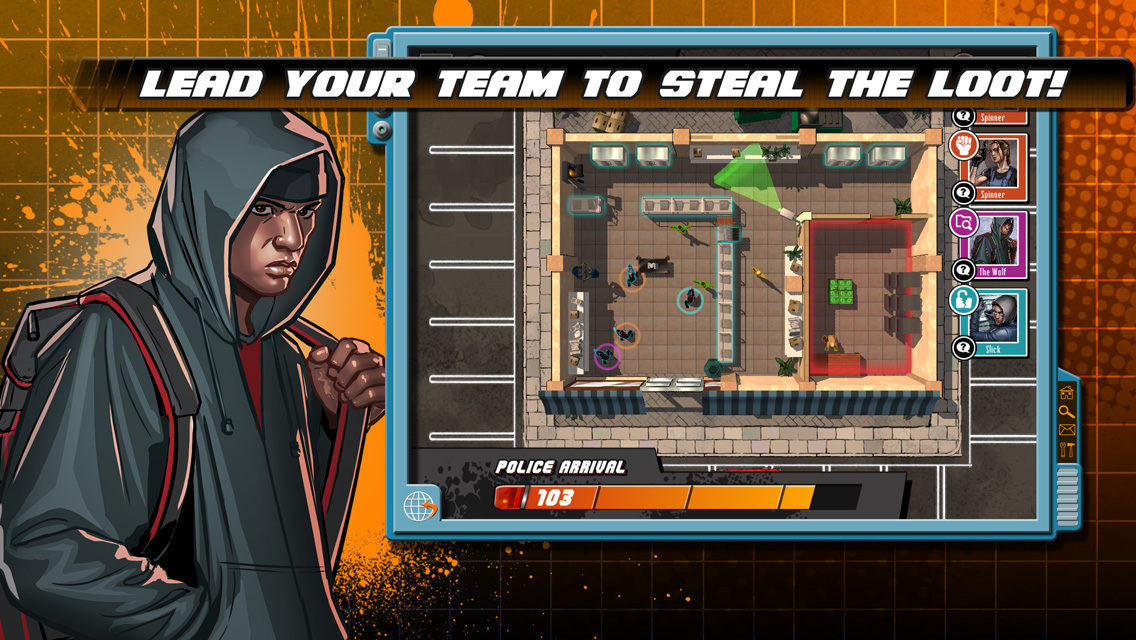 iTunes Description
You have been chosen to lead an elite team of bank robbers. Plan and carry out heists to earn money and increase your reputation. As your crew grows, you will be able to preform more elaborate and dangerous crimes. Get in, steal the money, and get out before the cops arrive!
Forum Thread: Heist City Heat (by Big Fish Games)
---
Hyper Maze Arcade
iTunes Description
Hyper Maze Arcade: the evolution of maze games with an arcade touch.

The gameplay is simple: you control a cube inside a moving maze. When the cube stops at an intersection, you'll have to decide its new direction. If you choose right, the cube will continue to cross the maze. If you choose wrong, the cube will follow the wrong path, and eventually remain out of the screen causing the game to end.
As you proceed through the maze, the game becomes more and more challenging and complex!
Forum Thread: Hyper Maze Arcade (by Pixel Heart)
---
Immortal Odyssey
iTunes Description
In a world of immortal heroes, adventure never dies…

This is the Celestial Empire, a fantastically beautiful land blessed by gods, guarded by spirits, and threatened by demons and ambitious humans alike. Here, two factions wage a ceaseless war over the ultimate prize: immortality.

Begin your journey in this epic RPG adventure inspired by Chinese myth, but unlike anything you've seen before!
Forum Thread: Immortal Odyssey (by Gameloft)
---
Magazine Mogul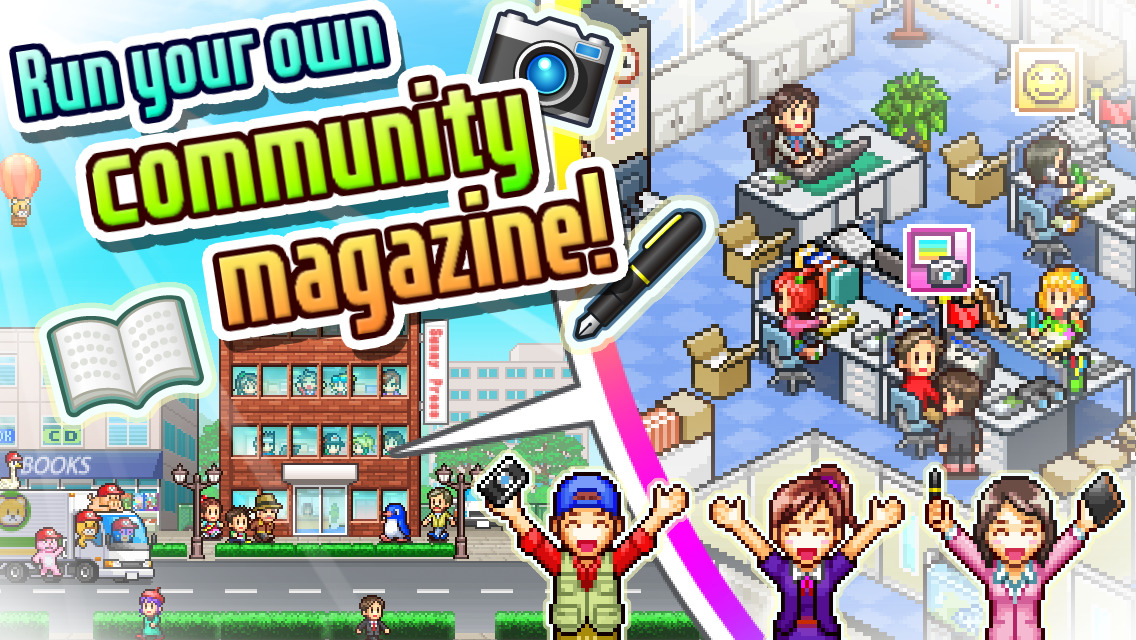 iTunes Description
Take charge of your own magazine! It's up to you to turn heads and help your community grow through the power of the press!

It all starts with compelling coverage. Brainstorm story ideas and angles with your editorial team, then deploy staff to put those ideas into print. Hit the streets for info and you just might snag the hottest scoop of the year!

Wider circulation means better publicity and tourism for your town, so win new readers over with fresh and interesting features! Keep it up and the mayor may headhunt you to assist with urban planning, relying on you for advice on public projects, events, and even what businesses to invite into town.

A small local magazine can make a big difference! Do you have what it takes to become a magazine mogul?
Forum Thread: Magazine Mogul (by Kairosoft)
---
Midnight Star
iTunes Description
Midnight Star is an epic sci-fi shooter designed from the ground up for mobile. Build your arsenal, develop your skills and compete against thousands of other players online!

Set 120 years into our future, Midnight Star takes players aboard the MSRV-Joplin, a research vessel newly outfitted with military weaponry to explore a mysterious signal coming from within our Solar System. When disaster strikes, they're transported across the universe to take part in an epic war whose outcome will determine the fate of humanity…

As 2nd Lt. Charles Campbell, players will encounter deep space, a strange alien landscape and a war that has long since been lost. Using the clues left to him, the crew that supports him, and a TON of awesome guns, Charlie must develop from modest exocommunications specialist to the one human being left with the chops to take down the bad guys!
Forum Thread: Midnight Star (By Industrial Toys)
---
Miles From Tomorrowland: Missions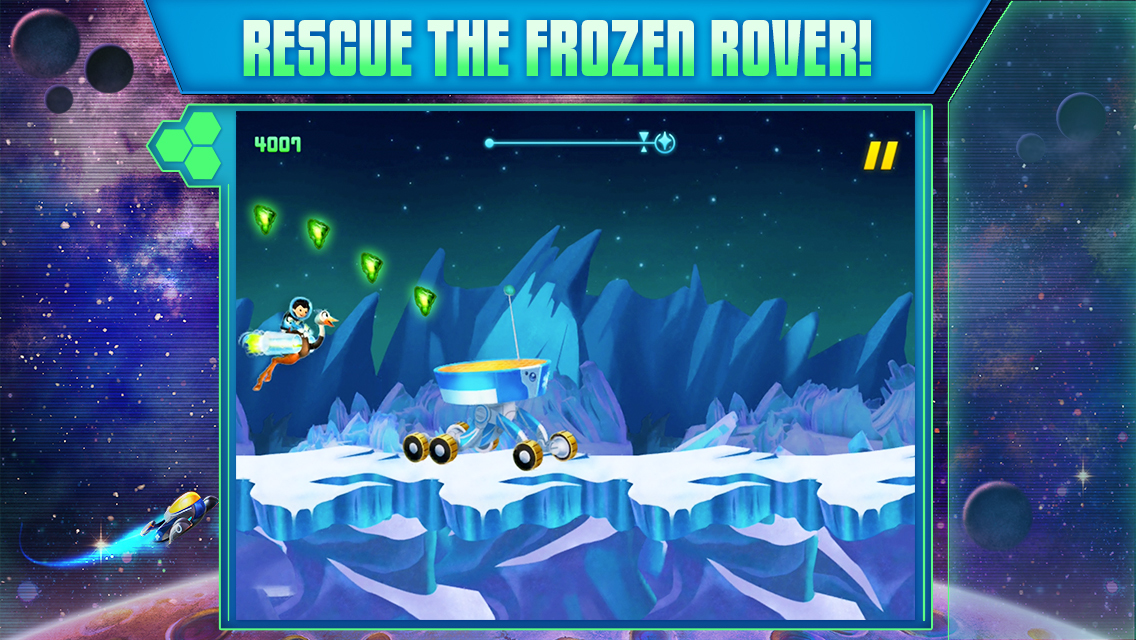 iTunes Description
3-2-1-Blast off on a high speed galactical race with Miles Callisto and his robo-ostrich-best-friend, Merc, from the new Disney Junior series, Miles from Tomorrowland! Journey with Miles on missions to the frozen exoplanet, Thurio, to unfreeze a frozen rover with your powerful heat ray as you dodge asteroids, collect rare space rocks and turbo boost your way through this blastastic endless deep space race!
Forum Thread: Miles From Tomorrowland: Missions (by Disney)
---
Nobody Said It Was Easy
iTunes Description
Run. Jump. Hit walls to turn around. Get to the flagpole in all 100 levels while collecting as many stars as you can. Sounds simple, right? Just remember: nobody said it was easy.
Forum Thread: Nobody Said It Was Easy (by Joseph Rothenberg)
---
Odd Bot Out
iTunes Description
Odd is not like the other robots. After failing a standardized test Odd ends up in the recycling bin. Help Odd escape the robot factory using building blocks, electricity, and physics!

Each level in this contraption puzzle game presents a new challenge. Build a bridge across a (small) abyss. Design and drive an unsafe car. And ride a robotic centipede, like you always wanted to.
Forum Thread: Odd Bot Out (by Martin Magni)
---
One Player Pong
iTunes Description
One Player Pong: it's like that popular arcade game, except you can play it ALL BY YOURSELF!

Lets face it, you don't have many friends. Don't worry about it, neither do I.

That's why I made One Player Pong.
Forum Thread: One Player Pong (by Sean Kearney)
---
Plug & Play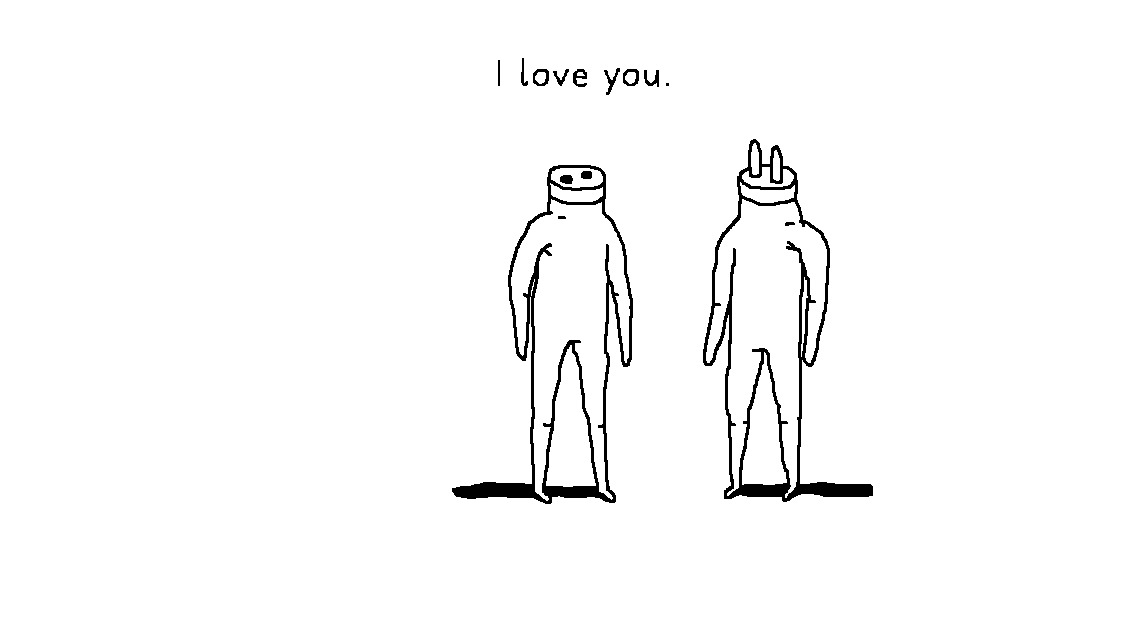 iTunes Description
Explore the universe of Plug & Play, an interactive animation drawn by Michael Frei and coded by Mario von Rickenbach. An unashamedly surreal play with plugs. Run, hit, switch, fall, love, plug, pull. And push.

Play time: between 10 – 15 minutes.
Nominated for the Nuovo Award at the Independent Games Festival 2015.

Works on all iOS devices newer than 2011.
Forum Thread: Plug & Play (by Etter Studio)
---
Pukka Golf
iTunes Description
Like golf, but faster!

Up for a challenge? Race against the clock in this fast paced take on golf!

In Pukka Golf, you can take shots while the ball is still moving. Speed through 100+ levels and compete for best times against your friends!
Forum Thread: Pukka Golf – (by Kabot Lab Ltd.)
---
Selknam Defense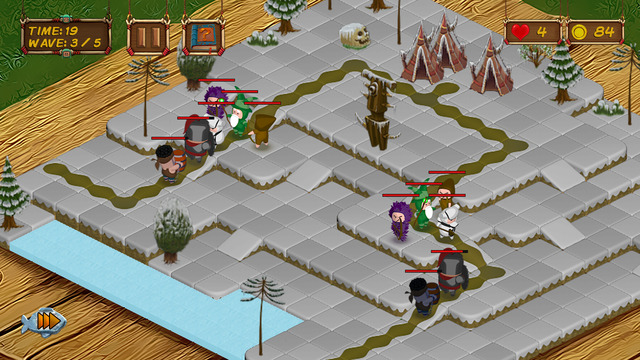 iTunes Description
Join over 50,000 players in a quest to change one civilization's fate in this award-winning tower-defense/RTS hybrid game inspired by true events.

Travel back almost 200 years to defend the Selknam people of South America against European colonization. Lead archers, mages and other warriors to fight off waves of attack in the dense forests, freezing tundra and lands you call home. Battle soldiers, pirates and other new-world foes to unlock powerful upgrades and customize your defensive strategy.
Forum Thread: Selknam Defense (by Meridian4)
---
Sinking Feeling
iTunes Description
Sinking Feeling is a game about a head falling through time and space.

Strategically smash and avoid panels of glass in risk/reward gameplay. Test your reflexes against intense – yet deliciously simple – minimalist action. Top-notch glass-shattering effects combined with a retro-style and chiptune soundtrack will keep you coming back for more. Just one more go…
Forum Thread: Sinking Feeling (by Force of Habit)
---
Super Tiny Monkey
iTunes Description
Super Tiny Monkey is a platformer and endless runner hybrid, an endless platformer, if you will. It's an endless runner, because your character is in an infinite state of movement across the level. It's a platformer because instead of running, your character will be moving from one platform to the next. You control the titular character and you must use precise timing on your input so the character can land safely on the next platform. Along the way there are golden bugs to collect, which serve as both your money and resource for executing power ups. Also, obstacles such as spikes, creatures, and poachers will try to block your path and bring you down!
Forum Thread: Super Tiny Monkey (by Hobbi Games)
---
Tampon Run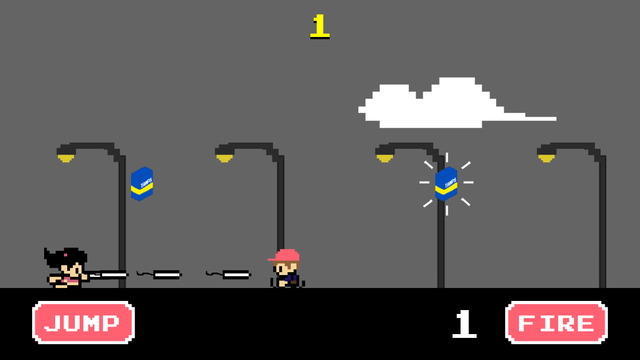 iTunes Description
Help Luna rid the world of menstruation haters! Throw tampons at them and don't let them confiscate yours!

How many enemies can you enlighten?

High schoolers Andy Gonzales and Sophie Houser created Tampon Run to combat the taboo around menstruation. Developed during their summer at Girls Who Code, Tampon Run quickly went viral and has garnered the attention of major media outlets around the world. Join them in de-stigmatizing menstruation around the world!
Forum Thread: Tampon Run (by Cheryl Houser)
---
Tap Dash
iTunes Description
Are YOU ready to get HOOKED?! Tap Dash has arrived!

Tap Dash is the frantic, high-tension, addictive arcade dasher that'll have your heart racing and your hands sweating!

Race to dodge dangerous hazards, rack up your multiplier, and dash through the portal to score big and rule the leaderboard!
Forum Thread: Tap Dash (by Jadd Zayed)
---
TNT Master
iTunes Description
From now on, the brain is explosion-hazardous!

We always believed in intelligence superiority over brute force. And that's why in a unique game TNT Master you will be able to destroy structures by setting bombs of various types, and timing the explosion properly – in a word, by thinking!

If you have a powerful brain and destructive aspirations – our colourful blasting 3D works will catch your fancy. Logic, patience, and precise timing – that's what will help you to solve our puzzles and become a famous big time demolition man.

So, will you demonstrate the power of your intelligence?
Forum Thread: TNT Master (by James Geek)
---
Vector Jet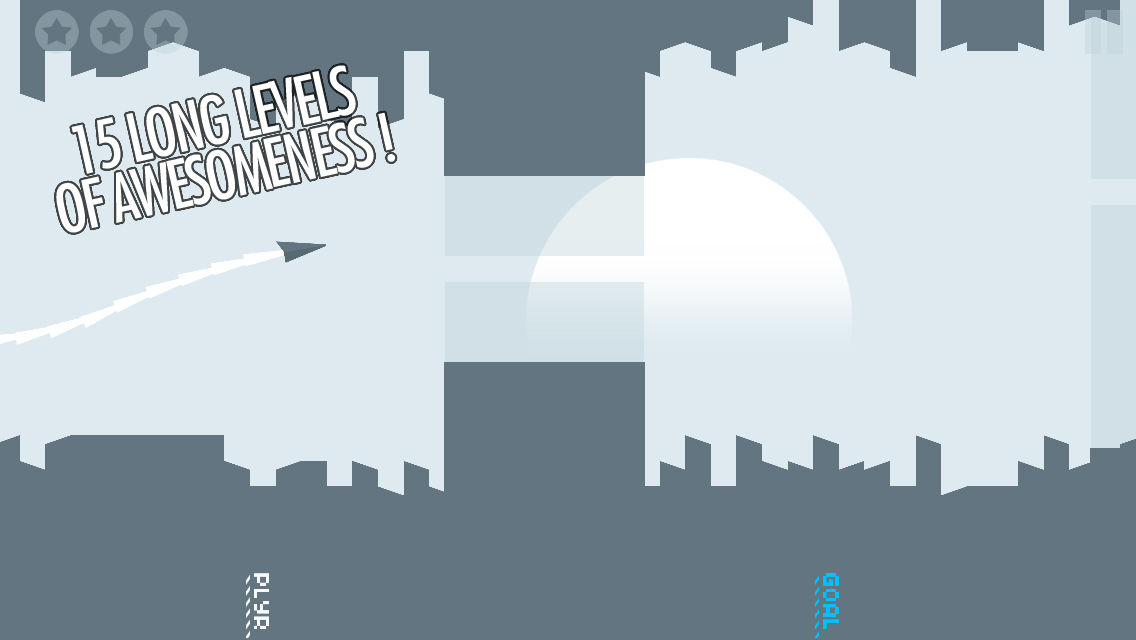 iTunes Description
!! BEWARE OF ITS DIFFICULTY !! WILL YOU BE STRONG ENOUGH ??

Explore the caves of Doom ! Drive your Paper Plane through the most dangerous undergrounds you've ever seen, dodge traps, avoid asteroids, boost through collapsing caverns and collect as many stars as you can !
Forum Thread: Vector Jet (by 99 Up Games)
---
Warband
iTunes Description
Grab your blade and hone your spells, because it's time to lead your very own Warband! From powerful warriors to magnificent mages, command multitudes of fantasy-based units in the latest action RPG to hit the market! Jump into the bandwagon and get ready for a LEGENDARY ride!

NOW WHO WILL YOU CHOOSE TO COMMAND?
Forum Thread: Warband (by Purumiru Entertainment, Inc.)
---
ZigZag
iTunes Description
Stay on the wall and do as many zigzags as you can!

Just tap the screen to change the direction of the ball. Try not to fall off the edges!

How far can you go?
Forum Thread: ZigZag (by Ketchapp)