It finally feels like things are back to normal, as with last week's first and second batches of great new games and with everything that's on tap tonight, 2015 is off to a pretty incredible start. Remember, this is the slow time of year, so expect things to just keep on getting better. The one major thing taking my attention away from Hero Emblems is WWE Immortals. I love wrestling and I'm a huge fan of Injustice on mobile, so Immortals is pretty much a life-ruining combination. I'm also really excited to finally play Gunslugs 2, and that Shadowmatic game which seemed like it was in development forever quietly snuck into the lineup. Check out all the new games below and let us know which ones you'll be playing.
---
Apples vs. Robots
iTunes Description
The original game about fighting evil robots with juicy apples.

They come to steal your ideas, to infect you with viruses and to destroy everything beautiful. Only you can stop them! Are you ready?

Use your ever-improving throwing skills to stop every new wave of attack. You have strong power-ups to help you fight even the most evil enemies. Beat your friends' high scores and challenge them through Game Center.
Forum Thread: Apples vs. Robots (By umetec)
---
Bear Winter
iTunes Description
I travel, alone, deep into the wilderness to find her.
I find fires to stay warm.
I gather acorns to refill my health.
I collect arrows to be ready.

Then the ice bears come.
Forum Thread: Bear Winter (by Nevercenter Ltd. Co.)
---
Bowling Central
iTunes Description
The most realistic bowling game ever!

Bowling Central takes you on a bowling adventure with mind blowing challenges and state of the art physics simulation! Bowl using intuitive swipe controls or realistic Wii-like motion gestures! Your very own personal bowling alley, anytime, anywhere!
Forum Thread: Bowling Central (by ROLOCULE GAMES PRIVATE LIMITED)
---
COLORswipe
iTunes Description
A colorful puzzle game that you can learn in minutes, but master over a lifetime.

Swipe cards to make color combinations. Align rows to earn bonus cards. Collect poker chips to use in the bonus round and extend your play.

Game Center Leaderboards & Achievements.
Forum Thread: COLORswipe (by Tyler Ruetz)
---
Dennis & Gnasher Adventures!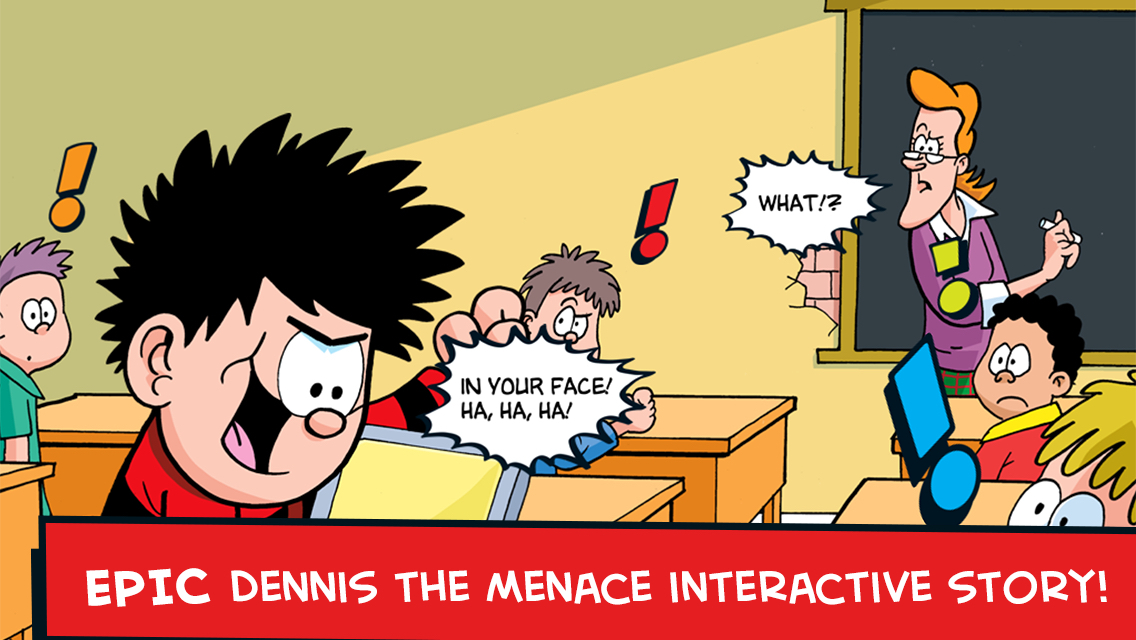 iTunes Description
Join Dennis the Menace & Gnasher in an EPIC interactive story – jam packed with games & features.

ZOMBIE ATTACK! Will YOU help Dennis save Beanotown!

The Beano comic goes fully interactive for the first time in 75 years.
Forum Thread: Dennis & Gnasher Adventures! (by D C Thomson & Co Ltd)
---
Endless Depths 2 RPG
iTunes Description
Endless Depths 2 is a rogue-like role-playing game that holds true to classic features such a randomly generated dungeon levels, a myriad of class/race combinations, a bunch of treasure to discover and a one-life-one-death difficulty level that can be quite addicting. In addition to what might be expected in a rogue-like RPG, Endless Depths 2 adds a level of persistence to the genre that allows for item farming, crafting, and even increased difficulty levels should a character make it to the end.

Endless Depths 2 is a sequel to the popular Endless Depths and Endless Nights RPGs available in the app store. It uses the TitanFire RPG system, which focuses on building a strategic defensive combat system. This class-based game encourages a mixing and matching of classes, including special classes that can be unlocked as the character progresses.
Forum Thread: Endless Depths 2 RPG (by Nations Software)
---
Fighting Fantasy: Bloodbones
iTunes Description
Set off on a journey of revenge against the dread pirate Cinnabar, who killed your parents, and sail the high seas!

The dreaded pirate-lord Cinnabar, scourge of the twelve seas, plagued the seafarers of the Old World in a bloody reign of terror until a brave adventurer put an end to his evil. But now he is back from the dead, seeking revenge, with the dark powers of voodoo at his command.

A fantasy adventure from Steve Jackson and Ian Livingstone in which YOU are the hero!
Forum Thread: Fighting Fantasy: Bloodbones (by Tin Man Games)
---
Flockers
iTunes Description
New from the creators of Worms, comes Flockers, a game splattered full of dark humour. Sick of being used as Weapons in the Worms' endless battles, the Sheep decide to make a break for it. Save the Sheep by guiding them through crushers, giant buzz-saws, deep pits full of spikes and giant swinging meat cleavers. Help them escape their diabolical masters, or leave them to the Worms' diabolical traps and watch their insides explode all over the place. Like, everywhere.
Forum Thread: Flockers (by Team17 Software)
---
Gunslugs 2
iTunes Description
If you like over the top action, chaos, explosions, weirdness and don't take it all too serious, then you know exactly what Gunslugs is all about.

A combination of fast run and gun gameplay mixed with elements of all our favorite movies and other pop-art from the 90s and 80s.
Forum Thread: Gunslugs 2 (by Pascal Bestebroer)
---
Hexxy Snake
iTunes Description
It's Snake as you've never seen it before.

Steer your hungry snake on a hexagonal grid. Eat the food, avoid the walls.

It sounds easy but with three difficulty levels starting at "hard", prepare to pull out your hair and have "just one more go".
Forum Thread: Hexxy Snake (by Surprise Attack Games)
---
Logic Dots
iTunes Description
If you like solving ingenious puzzles, you need Logic Dots. It's easy to play – place dots on the grid and solve the puzzle! Beautifully simple, unavoidably addictive and devilishly difficult as you progress; Logic Dots is a uniquely fantastic combination of Sudoku and Battleship.

Each brain-twisting Logic Dots puzzle consists of a blank grid surrounded by numbers. Players need to find hidden dot shapes on the grid, making sure each row and column contains the required number of dots.

There are no time limits or move limits, and hints are freely given in some puzzles to make them easier on players. Beware though – as the game progresses, deduction challenges become increasingly devilish. Only true 'Masters of Logic' will make it to the end!
Forum Thread: Logic Dots (By Ayopa Games LLC)
---
Lowlander
iTunes Description
Come — return with us to the days of yesteryear. When 8 colors were enough, and the pixels were individually detectable to the human eye. This is LOWLANDER, a fantasy role-playing adventure from simpler times. This might *be* your father's RPG!

Embark on a glorious adventure to save the world from the clutches of the evil sorceress Azamon and her hordes of low-res low-lifes! You begin as a lost and wandering soul who can barely stay alive. Your circumstances will rise in the service of King Shebastian as you help to rid the world of evil. It IS as simple as black-and-white!

Lowlander harkens back to the early days of personal computers. If you've been looking to get your nostalgia on, but can't be bothered to use two hands doing it, then this is the game for you.
Forum Thread: Lowlander (By Flat Black Films)
---
Mind the Blox
iTunes Description
Mind the Blox is a match-two puzzle game. The mission of the game is to get the keys lined up at the bottom and keep the tiny monsters from reaching the top. Various special bloxes will help you: Mr. Magic Mushroom, Miss. Crazy Prawn, Mr. Dead Skull – the party doesn't stop!
Forum Thread: Mind the Blox (By Gelinda Paganini)
---
Mounting Force: The Awakening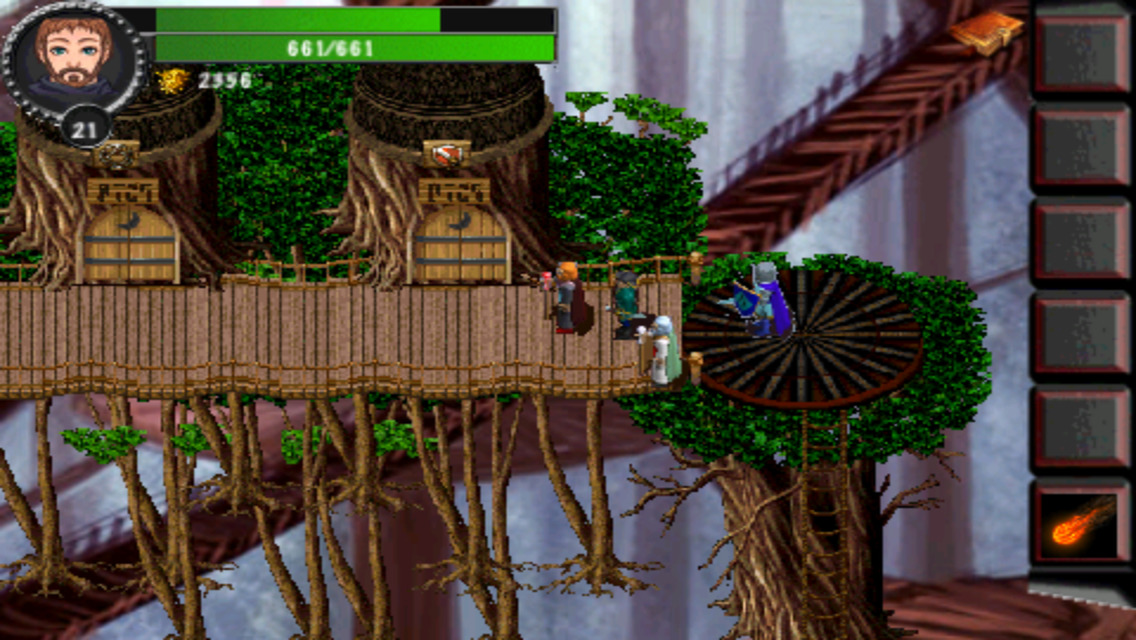 iTunes Description
Meet Weldon. Yes, that's his picture on the icon. Weldon is a young mage from the town of Kentridge forced into studying wizardry, and he hates every moment of it. After agreeing to assist an investigation into a local food shortage, Weldon along with his long time friends Steven and Madeline set off on an adventure that will change the world forever…
Forum Thread: Mounting Force: The Awakening (by Deprecated Software)
---
Omega: The First Movement
iTunes Description
OMEGA – THE FIRST MOVEMENT
The innovative rhythm-based action battle game with storyline through levels

Overall introduction:
Omega-The first movement has the advanced gameplay that bring a new mixture between original rhythm-based games and battle action. With this game, you can experience both intense moment of action battle, a light touch of strategy while feeling the beat of music.
Forum Thread: Omega: The First Movement (by Tran Van Thinh)
---
One Tap Desert Hero
iTunes Description
Choose the right path to pass through the realm of demons. One small mistake may result your death. Look for item on the way, they can be big help for you to defeat demons.
CHALLENGE THE DEMON WORLD:
Challenge 7 bosses with different difficulties.
GATHER YOUR ARMY:
Unlock 10 playable characters to reach the deepest fun.
Forum Thread: One Tap Desert Hero (by Nguyen Phuoc)
---
Peacock Darts – Pin the Bird
iTunes Description
Help the Peacock!

Peacock lost almost all its tail feathers. Pin all lovely colorful feathers in the spinnig tail and reveal the secret of the Peacock "Precious"! 😉
Be quick and accurate, collect all "eye" medals and become the Pincock Master!

Buut…BE CAREFUL! Don't break the remnants of the changing tail!
Forum Thread: Peacock Darts – Pin the Bird (by Life is Game Studio)
---
Plancon: Space Conflict
iTunes Description
Damn aliens – they have nothing better to do than attack the human race. Time to take control of a spaceship and wage your own war against these extraterrestrial roaches.

You'll fly a piece of space junk at first, but after a dozen or so successful missions you'll make enough cash for a hardcore battleship. Now it's up to you to put together a bold team and equip your ship the best lasers, blasters, missiles, and whatnot available on the black market. The aliens will regret ever messing with Earth!
Forum Thread: PlanCon: Space Conflict (by HeroCraft)
---
Raids of Glory
iTunes Description
Build, raid and conquer!

Raids of Glory is an epic action strategy game where you build your own Stronghold, raise a terrifying gang of fearless buccaneers and wreak havoc with your friends! You have direct control of your pirate armies and their Leader as you order them to destroy rival bases and take your place as the most glorious gang in the land.

Do you have what it takes to become the king of all pirates?
Forum Thread: Raids of Glory (by Chillingo Ltd/ Nitro Games)
---
Revolus – Orbital Dash
iTunes Description
Revolve, revolve, and revolve! Stay alive for as long as you can!
– Touch and hold anywhere on the screen to enlarge the orbit, release to shrink it back. The 'dot' will always revolve around the 'origin' in clockwise direction. Avoid spikes and survive as long as possible!
– An endless and frantic arcade experience in a unique minimalist black-and-white world
– Compete in the GameCenter Leaderboard!
Forum Thread: Revolus – Orbital Dash (by ZealTopia Interactive)
---
Shadowmatic
iTunes Description
Shadowmatic is an imagination stirring puzzle where you rotate abstract objects in a spotlight to find recognizable silhouettes in projected shadows, relevant to the surrounding environment.

The game combines stunning visuals with relaxing and captivating gameplay. On your journey to discover the right solution you will stumble upon many unexpected and infinitely varied silhouettes.

The game features 9 rooms, each flavored with unique concept, atmosphere, and music.
Forum Thread: Shadowmatic (by TRIADA Studio)
---
SineWave
iTunes Description
SineWave is the must have music game for 2015.

Featuring music from Noisia, Zomboy, SKisM and many more.

Created by veteran developers from the Guitar Hero and DJ Hero series.

Includes 3 free songs. Additional content is available via in-app purchases.
Forum Thread: Sinewave (By Mad Fellows Limited)
---
Socioball
iTunes Description
PLAY over 60+ mind bending puzzles where you must get the ball from start to finish by placing missing tiles in correct places. CREATE your own puzzles with our built-in level editor and test them out.

TWEET your puzzles to the world, from inside the game! Everyone who owns the game can now see and play them. You can also tag your friends! Get an ever-increasing supply of puzzles from twitter. Oh, and don't worry we won't tweet high-scores or invites to your friends!
Forum Thread: Socioball (by Yellow Monkey Studios Pvt. Ltd.)
---
Sparkle Epic
iTunes Description
Sparkle Epic is a tremendously entertaining marble popper action puzzle game. Match the orbs before they fall into the abyss and find your way through mysterious lands of startling beauty!

With more than a hundred mighty levels to conquer, exciting orb types to pop, several level goals to master, and awesome boosters to equip, Sparkle Epic offers a marble popping experience like no other!
Forum Thread: Sparkle Epic (by 10tons Ltd)
---
Starband Troopers
iTunes Description
Perspective troopers, this game is HARD, you had been warned.

Love a fun musical beat game? Crave for an epic adventure game? You get both in one!

Starband Troopers is a new breed of rhythm game that blends musical beat game with rogue-like adventure and infinite possibilities.
Forum Thread: Starband Troopers (by Brownie Interactive)
---
Stormfall: Rise of Balur
iTunes Description
Step into a dark world of fantasy and myth! Stormfall: Rise of Balur™ is one of the most challenging, polished MMO strategy games available for iOS!

The empire of Stormfall has fallen, and rival warlords join battle across the continent as an ancient evil rises once again. You have been chosen. It falls to you to lead your people and your army; to drag them through these dark times and into the light. Only you can stand against the gathering forces of darkness and reunite the lands of Darkshine once again.

For the first time, the popular Stormfall™ franchise has been brought to mobile as a standalone, epic adventure, featuring groundbreaking graphics and genre-defining gameplay.
Forum Thread: Stormfall: Rise of Balur (by Plarium Global Ltd)
---
Super Final Strike
iTunes Description
Super Final Strike is a soccer simulator in which you can improve your soccer skills (with the ball, your professional career and the surrounding). You will have the chance to shine in front of your supporters and to invest your profits in order to improve your skills.

Take with you all the soccer excitement.
Forum Thread: Super Final Strike (by Cookiebit)
---
Survival Isle: The Escape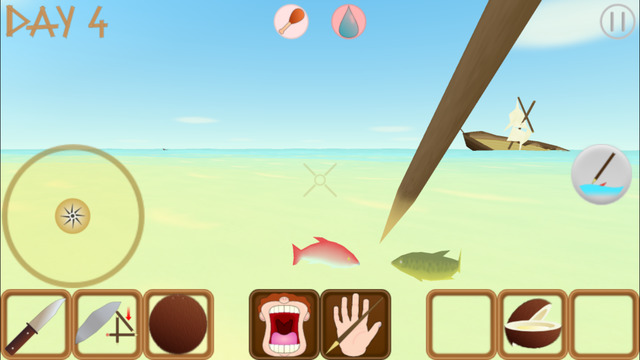 iTunes Description
Take the role of a shipwreck survivor stranded on a desert island in the middle of nowhere! Use your ingenuity to survive 7 days by eating and drinking what you can find, collect or catch while building a raft to escape!

Alone and equipped only with a knife you must explore the island for food, water and collect everything that you could use to make tools to help you to survive, such as spear to spear fish, rainwater collecting tool from a conch shell and a large leaf, figure-4 deadfall traps to catch island rats, kindling to start a fire to cook food, and more. At the same time building a raft – your only hope to leave this island and survive – from the parts of your shipwreck that are washed up on the shore daily. Be creative and ingenuitive to survive this ordeal!
Forum Thread: Survival Isle: the Escape (by Break Games)
---
Tile Enigmia
iTunes Description
Tile Enigma is a minimalist puzzle game, a digital equivalent of brain teasers.

Double sided tiles live in a 2D world. With every move, tiles flip over, revealing their reverse color. Fill each row and column with matching colored tiles to earn stripes and solve each puzzle. Slide tiles to open slots with one finger, or tap two fingers simultaneously on a row or column to flip the tiles in that row or column. Decide which of the two moves you'll use at every turn.
Forum Thread: Tile Enigma (by Pikaware)
---
WWE Immortals
iTunes Description
Take your favorite WWE Superstars out of the ring and into the supernatural world of WWE IMMORTALS.

Wield DEVASTATING POWERS to demolish opponents with innovative touch-based combat from the makers of Injustice and Mortal Kombat. SUPERCHARGE YOUR ROSTER with spectacular signature moves, gear and support cards. Bring the pain during live BONE-CRUNCHING BATTLES tied to WWE events.

Use the touch screen mechanics of your mobile device to do epic battle with your enemies in 3-on-3 combat. Swipe and tap to perform combos and build your power to pull off special attacks and use each Superstars's customized superpower.

Forum Thread: WWE Immortals (by Warner Bros.)
---
Yo! Ninjia
iTunes Description
Run, jump and shoot. This is a new type of action game with unique and impressive game experiences you have ever met.

• Fast rhythm. Dead or alive, just depend on your skill and lucky.
• Shoot at will. Destroy every enemy come against you! Let them know that you are the master of the game!
• Well-designed traps. Think and act as a real ninjia. Learn to live, and touch the future!
• Unique costume system. You can change the character's outfit by equipping different costume parts. And you can share them through social networks. Let everyone knows how different you are.
• Lots of abilities and challenges. This is a game you will pay hundreds of hours.
Forum Thread: Yo! Ninjia (by Mei Die Studio)
---
Zomball
iTunes Description
Hold one zombie with your finger and kick the second one to get the points. Do not let them fall down! Kick them both as long as you can. Throw them up, change control and enjoy the every second result – new records are coming!

Three crazy game modes, two funny zombies and unceasing battle for points – more, and more, and more again! Try to beat your own record and set a new one! Don't forget to look at your friend's screen – how many points he scored?
Forum Thread: Zomball (by BuzzGames)
---
1+2=3
iTunes Description
Are You Smarter Than a 1st Grader?

This is a very simple math game which all the questions & answers are combined by 1, 2, 3, plus & minus. BUT IT WILL BE THE MOST CHALLENGING GAME TO YOUR BRAIN EVER!

How To Play!?
– Let's teach Lucky some basic maths.
– See the question & choose the correct answer between 1, 2 and 3.
– Give the correct as answer as fast as you can!
Forum Thread: 1+2=3 (by Pine Entertainment)