I don't know about you guys, but out here on the Northern California coast, it's been raining like crazy. Which means it isn't exactly ideal conditions to hit the streets and go skateboarding, which makes virtual skateboarding on your iOS device a lovely alternative. This week, two of iOS's best skateboarding games, True Skate ($1.99) and Skater ($5.99), received updates adding in new content. Check out the details of each update below and go hit the virtual streets.
True Skate – Ok, everyone who reads this site knows I'm obsessed with True Skate. It's my ultimate go-to game, I play it every single day without fail. Developer True Axis has been awesome about adding new content over the past couple of years, and the latest update adds another Street League course as DLC, this one the Los Angeles course from SLS 2014. I have to say, of all the Street League courses that have been released so far, this one is my favorite.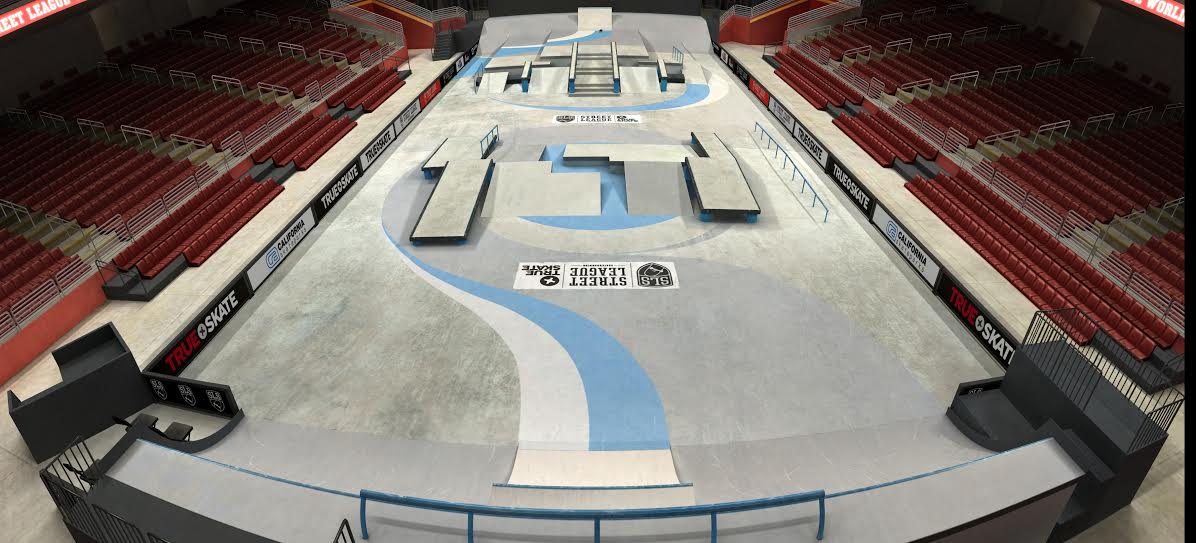 As always, the new park is a 99¢ in-app purchase if you're interested. The update also includes a bunch of new camera angle options, and at long last the game will now remember what park and camera angle you were using even after closing the app out of memory (yay!). Oh and since it kind of got lost in the craziness of Thanksgiving, True Skate had another update over that holiday that added the SLS 2014 Chicago course, the ability to scuff up your skateboard deck, and a ton of other tweaks and fixes.
---
Skater – Frosch Media's virtual skating game hasn't been around as long as True Skate, but it has received some update love since our original review of the game. A huge update in late October fixed pretty much all the bugs and problems we pointed out in our review, making for a much improved experience. With that out of the way, this latest update focuses on adding more content to the game. The big ticket item is a new level, Love Park. Love Park is an actual place in Philadelphia and it has been a legendary skate spot for decades.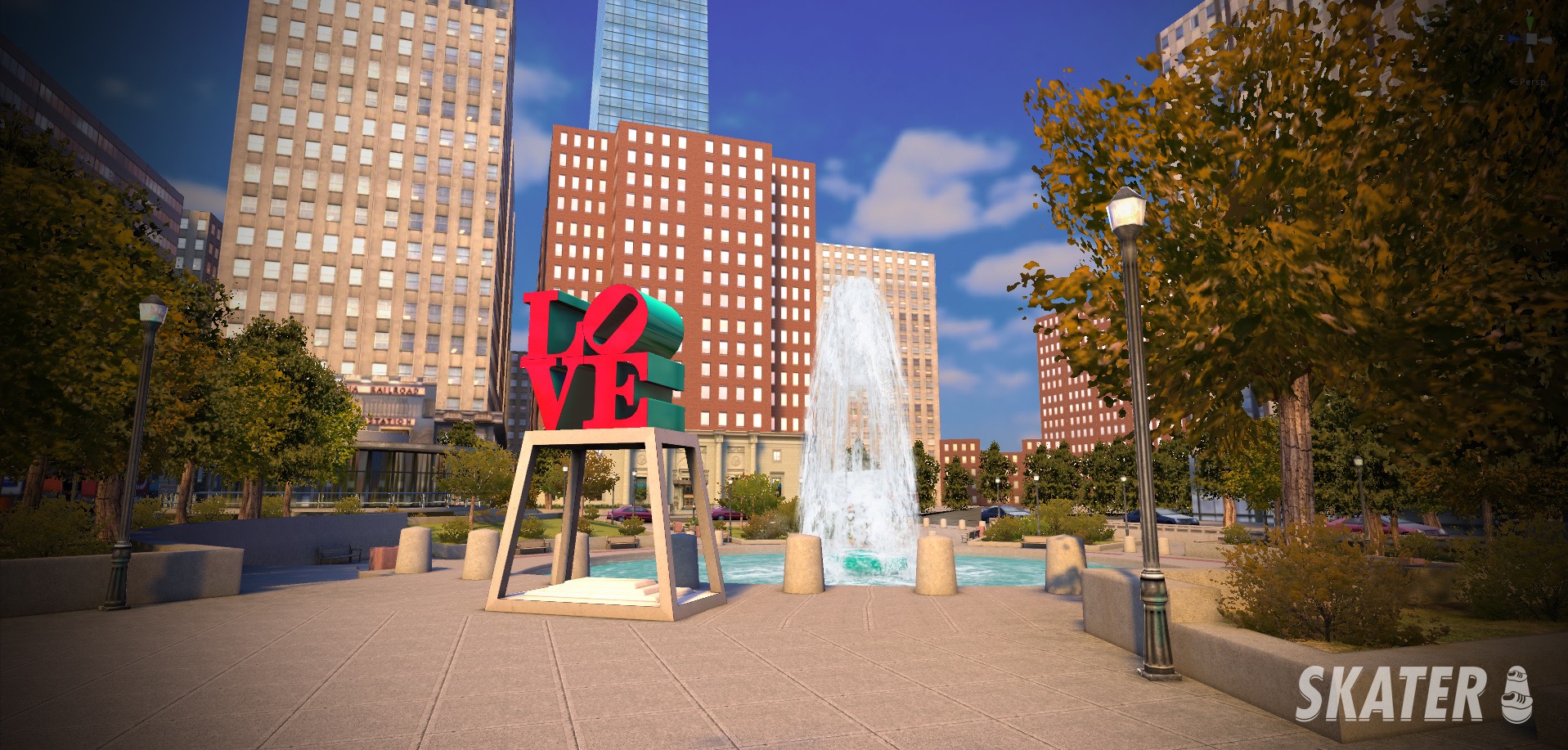 In addition to Love Park, this update includes a couple of new tricks, smith grinds and feeble grinds, as well as some more officially licensed decks and shoes. It also includes a new feature where you can export your favorite replay videos to Instagram, Facebook and YouTube, but you'll need at least an iPhone 5 to take advantage of that.