Alright, so this is probably the first (and likely the last) time we'll ever post about celebrity news but this just scrolled across my RSS feeds and the TouchArcade water cooler chat agreed it was just too ridiculous to not share here. Everyone knows Minecraft is the biggest thing ever, but it's hard to really get a idea of just how huge it is. Sure, the iOS game is always charting, every kid under the age of 12 has a Minecraft shirt, and Notch sold his interest in the game for over a billion dollars… But how do you truly quantify that level of success, both personally for Notch as well as for the Minecraft itself?
Apparently by buying the highest priced megamansion to ever be sold in Beverly Hills at $70,000,000. Notch outbid Jay-Z and Beyoncé for his new house. Just think about that for a minute. We now live in a world where indie game developers are outbidding actual rock stars for trophy properties. I've seen lots of examples of wild success in the insane indie explosion over the last few years, but for whatever reason, this seems like the craziest. The benchmark used to be "I have a Tesla," now apparently it's "I'm outbidding rock stars." ("Rock star" might not be the right word, but you guys know what I mean.)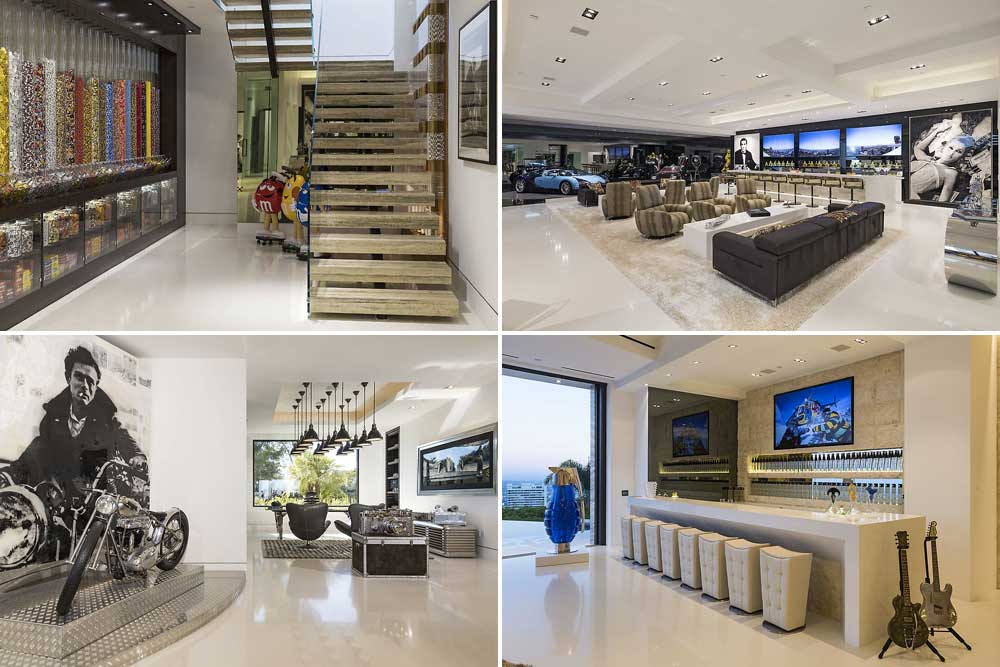 Notch's new digs feature insane views, a ridiculous pool, fountains, among the most elaborate bathrooms I've ever seen, full theater, enough seating to hold what would likely be the craziest party to ever grace Beverly Hills, a candy room, and a exact replica of James Dean's actual motorcycle- Because it just really ties the room together… Among other things. Seriously, check out the photos.
I remember playing Minecraft when it was a barebones beta not more than a few years ago, and to just take a look at the house Minecraft buys you these days. I don't know, it's pretty amazing.
[via Curbed.com]