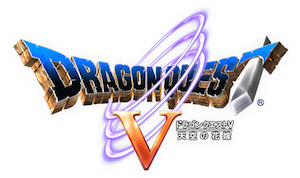 Hello, friends. Are you enjoying Dragon Quest 3 ($9.99)? You may have already read my import impressions of the game, and I'll have a full review ready for you soon, but I'm here today to talk about a different Dragon Quest game. With the release of Dragon Quest 3 in English, the rest of the world had finally caught up with the Japanese App Store. Such things cannot stand, however, so I'm afraid I must report that Dragon Quest 5: Hand Of The Heavenly Bride will be hitting Japan next week, on December 12th, for the price of 1800 yen, or about $15 US. An English release will surely follow, but there's no information as to when at the moment.
Dragon Quest 5 was originally released on the Super Famicom in 1992, and was the first game in the series to be passed over for US release. The game would see its first remake on PlayStation 2 in 2004, but an English release again eluded us. English gamers finally got to taste this treat with the Nintendo DS remake, released in 2008 in Japan and the following year worldwide. There was just one problem, though. The game received a ridiculously small print run and quickly became rare as a result. Square Enix has reprinted the game a few times, but it's still not exactly easy to come by. It's going to be great to have a digital version accessible to all and always in stock.
This is my favorite game in the series, and a lot of that has to do with the interesting way it tells its story. You follow the main character through much of his life, starting from childhood. Eventually, you'll choose a bride from three different choices, and in time, your kids will even join the fray. It's a sweet story about life and loss, something truly unique even in modern times. It's no slouch on the gameplay side, either, adding to the traditional Dragon Quest rules with a monster-catching mechanic. Your hero has a talent for communicating with monsters, so you can recruit party members from a huge roster of enemies. You'll also meet plenty of regular party members, so don't worry about this one going completely the way of Pokemon.
I wish I had even the slightest scrap of information about when we can expect to see Dragon Quest 5 in English, but Square Enix hasn't said anything yet. Judging by the other games, we could be looking at anywhere from a few months to six or more, though I expect the existence of a complete, modern English translation from the DS version means this one could come sooner rather than later. We'll keep you updated with any additional information as we get it, and you can of course look forward to my import impressions fairly soon.