It's midnight somewhere in the US, which means it's time for a whole batch of new iOS games to hit the App Store. From my perspective, you might as well just rename today "Bean Dreams Launch Day" and make it an unofficial holiday so everyone can have the day off and play through Kumobius's latest. Nostalgia buffs will have their hands full with both Shadowrun: Dragonfall and Tomb Raider II. And of course, the highly-anticipated Game of Thrones game from Telltale is now out on mobile after launching on other platforms earlier this week. Check out the full list below and let us know what you've got your eye on.
---
Barty Run
iTunes Description
Encounter weird enemies and obstacles in the dense tropical forest with towering cliffs. What, pink elephants you say?! The crocodile infested swamp will stop you. You have but one job, to clear a cushy path for Barty and to make sure that he doesn't go hungry! Bananas are his favorite food, especially the bouncy ones, and running makes him hungry. Remember, the forest monkeys are your friends! Well… at least most of them.

And don't forget all the glittering treasures on the island!

Based on the short film "The Adventures of Barty and the Pirate" Barty Run is a comedy based, fun focused, side scrolling endless run game! Suitable to play during your commute and also as a brain-training challenge if need be!
Forum Thread: Barty Run – (by Mark Chavez)
---
Bean Dreams
iTunes Description
Get ready for the mobile platformer that literally plays like a dream.

Bean Dreams is an action-packed platformer from the dream team that brought you Duet and Bean's Quest.

Its deceptively simple interface keeps you in complete control while all-new game features, gorgeous retina graphics, funky music and 48 stages will bounce you to new heights!
Forum Thread: Bean Dreams (by Kumobius)
---
Big Head Gunner
iTunes Description
Enter the Acorn Kingdom and rescue Prince Akoki. The premise is simple, but the game is packed with content, variety, innovation, and distinction. Proprietary touchscreen controls allow mobile gamers to finally experience true platforming action without the use of an onscreen controller. Known as Precision Touch, this control system must be experienced to be believed. Precision Touch is pure touchscreen goodness!
Forum Thread: Big Head Gunner //By eBattalion
---
Blocks + Boxes: A Drawing Physics Game
iTunes Description
Blocks + Boxes: A Drawing Physics Game is a relaxing drawing game with realistic physics. Players must draw to get the blocks to their boxes in this fun puzzle game. Blocks + Boxes: A Drawing Physics Game is free and ad-supported.
Forum Thread: Blocks + Boxes: A Drawing Physics Game (by Appdore, LLC)
---
Boulder Jack
iTunes Description
The creators of 'Catch The Ark' proudly bring you the App Store's first REVERSE RUNNER!

HELP Jack the pirate escape the massive boulder on his tail!
Forum Thread: Boulder Jack – (by PlaySide)
---
Braveland Wizard
iTunes Description
The old school turn-based strategy game is back – welcome to Braveland Wizard! The graduate of the Academy of Magic is ready for new adventures. Her journey begins high in the mountains and passes through the southern lands, populated by orcs, ghosts, and mysterious nomads.
Forum Thread: Braveland Wizard (by Tortuga Team)
---
Christmas Crew
iTunes Description
PLAY TOGETHER this Christmas! Christmas Crew is a split-screen cooperative game designed for parents and kids to PLAY TOGETHER. It consists of two unique games, one for parents and one for children.

Parents play a engaging strategy game, directing the elves in Santa's Workshop to wrap presents. Once wrapped, the presents are sent to the kids' side of the screen for delivery. Kids then guide Santa's Sleigh to avoid obstacles and deliver the presents. Parents and children have to work together to deliver Santa's presents on time!
Forum Thread: Christmas Crew (by Kinship Games)
---
Crossbow Warrior – The Legend of William Tell
iTunes Description
He runs!…He Jumps!…He Shoots his crossbow!…He chomps down snacks and slays invaders! He is one of the greatest true-life heros, William Tell, and he's at your command!!

Are you ready to carry the honor of a nation into battle against William Tell's archenemy Hermann Gessler and his hordes of foot soldiers, the Reeves? The safety of your son depends upon it! That scoundrel Gessler snatched up little Walter while you were getting supplies! DUN DUN DUN!

He picked the wrong respectable mountain farmer to mess with!
Forum Thread: Crossbow Warrior – The Legend Of William Tell (by Pixcube Animation Studio)
---
Dungeon of Genesis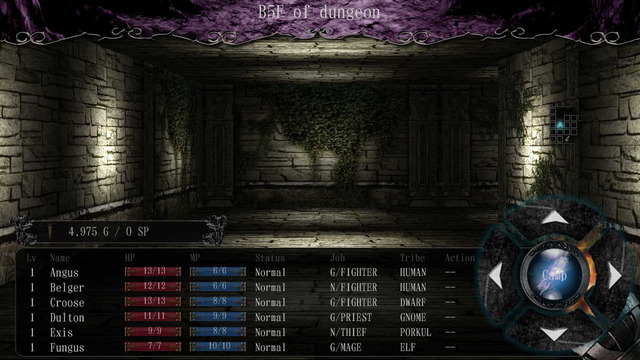 iTunes Description
Time immemorial. This is the story that people has erase from the memory by sorrow too much.

Massacre were performed by the loathsome monster who appeared suddenly.

Monsters is a dirty greedy cruel. Peaceful world is disturbed, and the economy collapsed. The world became a catastrophic era. There is no decent work and those who survived. In due course, Those who are courageous came to confronting the monsters. Just to live.
Forum Thread: Dungeon of Genesis (by Akihiro Moriwaki)
---
Dustoff Vietnam
iTunes Description
"I need a Dustoff!" became an all-too-familiar call on the airwaves of Vietnam. Now take off with your rescue helicopter and search and save the life of the wounded soldiers in the field, often under fire. If you can't, nobody else can! Find the stolen cargo with your Chinook helicopter and transport them safely to the nearby friendly base, all the while fighting off hostile tanks and other enemy combatants.

Save hostages being held in Prisoner of War camps. They are desperately waiting for the remarkable sound of the evac helicopters. You are their last hope so save them all! Flying Dustoffs take courage on your part as a helicopter pilot, as ground fire is the rule rather than the exception. The rewards, however, are great.
Forum Thread: Dustoff Vietnam by Invictus
---
Elune Saga
iTunes Description
Journey through Astoria and battle to become the most powerful hero!

Experience a full-scale hybrid strategy RPG. Collect and evolve Soul cards to make your personalized team! Train your party and compete against the world!
Forum Thread: Elune Saga (by GAMEVIL Inc.)
---
Fist of Jesus: The Bloody Gospel of Judas
iTunes Description
Humor meets gore in the game based on the epic award-winner short-film Fist of Jesus.
An absolutely unique parody!

Fist of Jesus tells the adventures of Jesus and Judas, where the world is now full of Zombies caused by something going wrong during Lazarus' resurrection. Comedy, Cowboys, the Roman Army and Mythological Creatures packed with endless fun.
Forum Thread: Fist of Jesus (by DearFear)
---
Game of Thrones – A Telltale Game Series
iTunes Description
Game of Thrones – A Telltale Games Series is a six part episodic game series set in the world of HBO's groundbreaking TV show.

This new story tells of House Forrester, a noble family from the north of Westeros, loyal to the Starks of Winterfell. Caught up in the events surrounding the War of the Five Kings, they are thrown into a maelstrom of bloody warfare, revenge, intrigue, and horror as they fight to survive while the seven kingdoms tear themselves apart. You will take on the role of different members of the Forrester household, and determine their fate through the choices you make; your actions and decisions will change the story around you.
Forum Thread: Game of Thrones – A Telltale Games Series (by Telltale Inc)
---
Gun Zombie 2: Reloaded
iTunes Description
Explosion in an abandoned city. Zombie hordes appearing out of nowhere. You are humanity's only hope. Infiltrate the forsaken, zombie-infested city, locate the origin of the outbreak, and shoot'em, kill'em, blast'em out of existence!

Gun Zombie is back and it is bigger, badder, and better than ever! The follow-up to Gun Zombie:Hellgate, which has over 11M downloads, arrives at iOS, a one-of-a-kind experience that includes fun and shiny new features! Enjoy the insane fun of killing the undead with perfectly optimized touch controls.
Forum Thread: GUN ZOMBIE 2 : RELOADED (by PNIX Games)
---
Inside / Out
iTunes Description
Help your ladybug to make the most possible laps!

Make her switch from one side of the circle to another to catch bonuses, points and avoid the obstacles!

How many points will you reach?
Forum Thread: Inside / Out (by 3DDUO)
---
Legion of Summons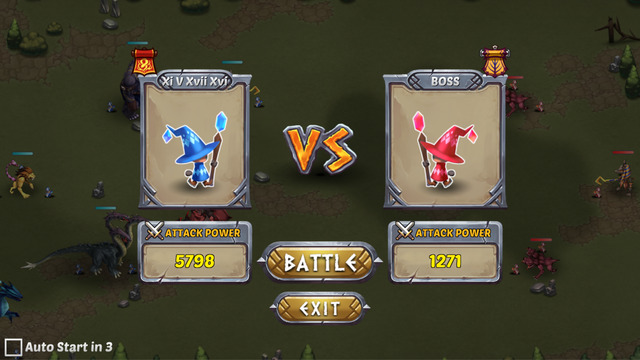 iTunes Description
PREPARE FOR WAR!

LEGION OF SUMMONS puts you in charge of 25 mythical monsters. Along with a group of cute little summoners, who are fighting to the army of the evil monsters and summoners.
Forum Thread: Legion of Summons (by FORMOGA Entertainment)
---
Let Us Prey: Surrender to Hell
iTunes Description
Inspired by the 2014 horror film "Let Us Prey" with Liam Cunningham (Game of Thrones). Confined to a remote police station, a mysterious stranger takes over the minds and souls of everyone inside. Escape this hellish nightmare if you can! Your decision will be your fate and there's no time to waste.

Let Us Prey: Surrender to Hell brings the old school difficulty of classic NES titles like Mega Man, Ghost and Goblins and Super Mario Bros, combining retro pixel art graphics with a new slick 3D World.

Play 40+ really difficult levels and improve your skills through awesome levels with growing difficulty and different death traps. Be ambitious, overcome risky challenges and try not to surrender. Dare to play and escape the slaughter!
Forum Thread: Let Us Prey: Surrender to Hell (by beActive Interactive)
---
Narborion Saga
iTunes Description
The Narborion Saga interactive gamebook series will take you to a world of epic high fantasy. Read the chapters, let the story unfold in your mind's eye and influence the epic saga. This role-playing game will put you in the role of a young page serving the Royal Champion, who embarks on his first quest to assist the Lady Carluna, Princess of the Kingdom on her attempt to restore a Goddess to full power. During his travels, the hero will meet surprisingly civilized goblins, angry monsters, ancient demons buried in a battlefield, a dangerous swamp, a gypsy camp and finally the Black Keep, where the arch-enemy of this book awaits.
Forum Thread: Narborion Saga (by Liber Primus Games)
---
Ninja Escape
iTunes Description
Your goal in this game is to escape from the crazy fire. You are a ninja! Jump as fast as you can to the rooftop!

HOWEVER, IT'S DEFINITELY NOT SOMETHING THAT ANYONE CAN DO!
Forum Thread: Ninja Escape™ (by Pine Entertainment)
---
Noda
iTunes Description
Get ready for a smart, challenging and addictive number puzzler!

– Swipe from dots to dots in order to manipulate numbers. Form the right numbers on the right spots under limited number of moves.
– Beautiful and minimalist user interface. Fun and exciting animations!
– 120 levels ready to be solved. How far can you go?
– No hints or cheats. Challenge yourself to the max!
Forum Thread: Noda (by ZealTopia Interactive)
---
Roller Polar
iTunes Description
Take control of your Polar Bear and ride the snowball down the mountain. Watch out for the boulders, trees and wildlife!
Day and night the ball keeps rolling, faster and faster it goes, what's the highest score? Nobody knows!
Forum Thread: Roller Polar (by Nitrome)
---
Shadowrun: Dragonfall – Director's Cut
iTunes Description
Shadowrun: Dragonfall – Director's Cut is the definitive version of Harebrained Schemes' critically-acclaimed Dragonfall campaign. One of the top ranking PC games on Metacritic, the Director's Cut features 17 missions, vibrant music, an intuitive touch interface, team customization options, an expansive combat system, and more – making it a one-of-a-kind cyberpunk RPG experience!
Forum Thread: Shadowrun: Dragonfall – Director's Cut (by Harebrained Schemes LLC)
---
Shmoober
iTunes Description
Shmoober the toaster shoots space robots, saves humanity!

The year is 2035. Space robots have driven humanity deep underground. Now a new battle rages between the evil invaders and the intelligent appliances humanity left behind. Help Shmoober, the intrepid AI toaster, ward off the robot terror in the sky!
Forum Thread: Shmoober (by IdleBit LLC)
---
Tomb Raider II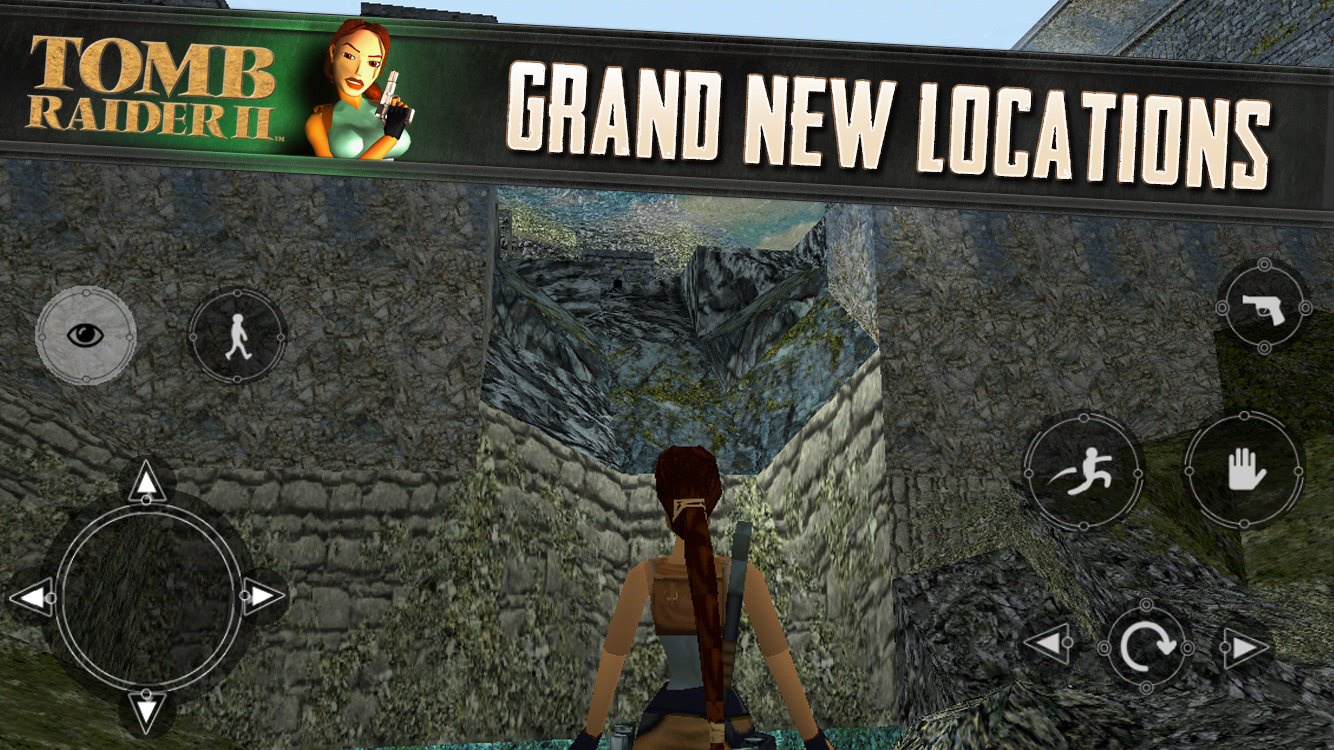 iTunes Description
The multi award winning classic action adventure game from the glorious days of the 90s is back again in Tomb Raider II for iOS users this year!

The unstoppable Lara Croft is back in Tomb Raider II. Join Lara in her quest for the Dagger of Xian, reputed to possess the power of the dragon. But beware, Lara is not the only one in search of the dagger! Warrior Monks and crazed cult members plot against you as you travel from the remote mountain peaks of Tibet, the canals of Venice and to the bottom of the sea.
Forum Thread: Tomb Raider II (By Square Enix)
---
Top Tank
iTunes Description
Jump in to your heavily-armored war machine and face off against an army of foes from both land and air. Navigate rolling terrain and lob projectiles at oncoming threats with nothing more than the simple touch of a finger. Do you have what it takes to be TOP TANK?
Forum Thread: Top Tank (by Fun Fetched)
---
Vertigo
iTunes Description
A modern take on the traditional "snake game". Make your way through 5 adventures, with a total of 40+ levels with teleporters, bombs, and other never-before-seen obstacles! The combination of well-known gameplay and additional new game elements gives a completely new dimension to the traditional, addictive "snake game". Flee your opponents and blow walls up in the air, all the while keeping an eye on your life energy so that it doesn't run out.

And to ensure that you can experience all this on your smartphone and tablet, Vertigo boasts a revolutionary controller concept with just 2 touch areas. Good news for single-touch fans! The entire game can be played with just one hand!
Forum Thread: Vertigo – for iOS (by taktmaschinen)