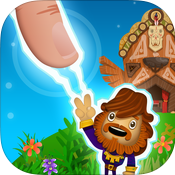 Back in 2010, Ngmoco's Godfinger was among the first wave of free to play, highly social world-building games that have since come to dominate the App Store. Godfinger itself was actually really awesome. It was a simplified god game/world builder that was built with mobile touchscreens in mind, and it showed with the novelty of pinching/pulling to zoom and twirling your tiny world around with a swipe of your finger. It also made great use of social features through ngmoco's Plus+ system. Godfinger was a great game, and it was incredibly popular.
When Japanese gaming giant DeNA bought ngmoco in the fall of 2010, it looked like many of those popular ngmoco brands would be left out in the cold. And that's pretty much what happened, with the servers for the long-outdated Godfinger finally being shut down in January of last year. However, it looks like DeNA is trying to revive the Godfinger series, and they've just soft-launched Godfinger 2 in the Canadian App Store as of this morning.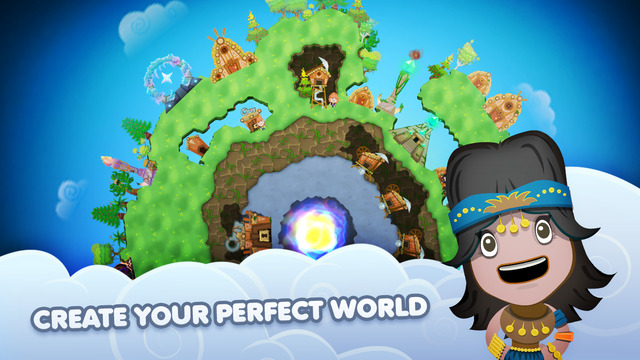 It looks like Godfinger 2 retains many of the same core concepts of the original game, as you build out your tiny world and try to gain followers, but it does feature some new elements as well as new visuals and a new engine running it all. We'll be checking out the soft-launch version of Godfinger 2 to see what it's all about, and if you have access to a Canadian App Store account you can grab it with the link below. No word on how long DeNA plans to keep the game in soft-launch, but in the meantime you can discuss the game and read more impressions from early players in our forums.
Canadian App Store Link: Godfinger 2, Free (Universal)