Here we go folks, another Wednesday night/almost Thursday morning and another huge batch of new iOS games have hit the US App Store. This week is particularly strong, with a new game from Foursaken Media, a new entry in the classic Tilt to Live series, a desperately-needed NHL hockey game for mobile, and just so much more. Make sure you take your time looking through the entire list below and checking out impressions in the forum threads, and as always let us know what you're picking up in the comments below.
---
The Arrow Game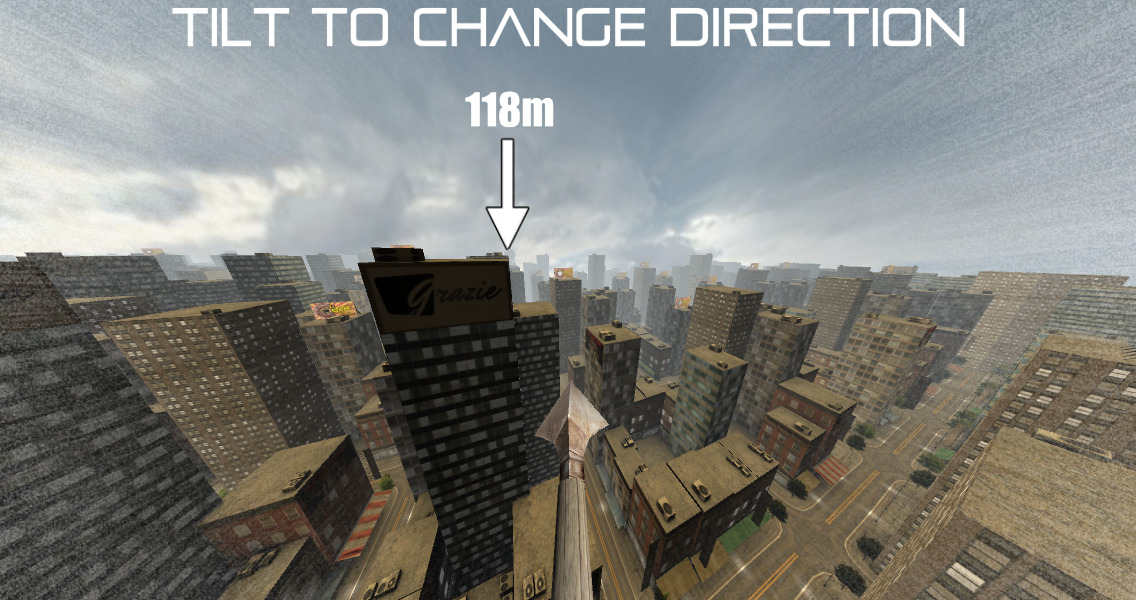 iTunes Description
Guide a flying arrow through skyscrapers and city streets to hit a distant target.

Experience an endless collection of procedurally-generated levels, which expand and change structure over time.

Watch as the city changes from day to night with varying weather conditions, and evolves from low-rise apartments to glass towers.
Forum Thread: The Arrow Game (by Grazie Media)
---
Beast Battles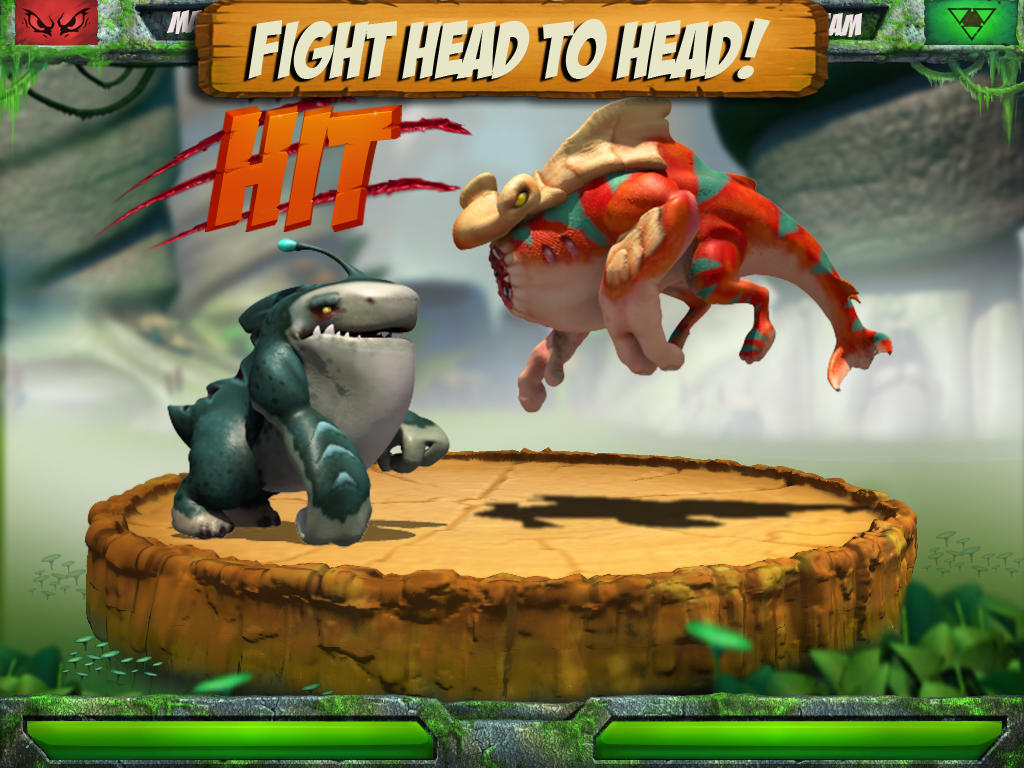 iTunes Description
Welcome to BEAST BATTLES, the latest game in the Beast Farmer series.

Beast Battles is a combat strategy game that lets you power up, level up and fight with some amazing Beasts: Cloud Monkeys, Battle Crabs, Blood Sharks, Hairless Gumps, Swamp Chickens and more!

Your challenge is to raise a team of these awesome, mythical Beasts and to send them in to head to head battles (in solo or multiplayer mode) for riches and fame.
Forum Thread: Beast Battles (by Industrial Brothers)
---
Black Tower Enigma
iTunes Description
Black Tower Enigma is a retro style riddle/puzzle fantasy adventure. Here you play as Wigo, the orc, whose wife has been kidnapped and taken up to the skies by a magic dress gifted by a mysterious fairy.

As Wigo saw his wife going up to the skies he went to the tallest building known in the continent: The Black Tower Enigma. Inside the Black Tower Enigma Wigo has to solve some riddles and challenges in order to climb up and find some clues to find his wife.
Forum Thread: Black Tower Enigma (by Esteban Duran)
---
Bounty Hunt
iTunes Description
Bounty Hunt is a wild west shooting game with a new and creative gameplay called flick-shoot. As the Bounty Hunt'er you will be facing lots of foes that are trying to be the winner by drawing their pistols faster than you. If you are a faster gunslinger you get to collect their bounties and your prestige will sky rocket after each bounty you earn.
Forum Thread: Bounty Hunt (by Baris CIGAL)
---
Captain Strike
iTunes Description
Captain Strike is the first e-Sport TPS for mobile Gamers. Play the role of a gang fighter and eliminate other enemies in order to be the last survivor.
Join us and build the first e-Sport community for this fast-paced, action-packed, yet exceptionally balanced Third Person Shooter.
Forum Thread: Captain Strike (by APPOTA INC)
---
Castle Scout
iTunes Description
Say hello to classic arcade gaming on iOS and enjoy this original easy to play one finger game! To put it simply: color match meets arcade action. Catch ghosts, shoot projectiles, make combos, get power-ups and avoid falling monsters and explosions! Decide your next move quickly!
Forum Thread: Castle Scout (by Daniel Vilchez Carpio)
---
Doctor Bop
iTunes Description
Doctor Bop is a brand new kind of rhythm game that I made in my spare time. It's simple but VERY challenging to master. Unlock songs, compete with your friends, win hats, and become the BEST BOPERATOR OF ALL TIME!

Also, I've teamed up with an awesome an awesome charity called Extra Life. They do amazing work for kids in hospitals, so please check them out as well!
Forum Thread: Doctor Bop (by Kiko Interactive)
---
Felllice
iTunes Description
Felllice is an interpretative simulation game of a cell life. Play as a cell and try to eat other cells to grown up. But beware of the larger cells or they will hurl you and reduce you to your starting size. Try to accumulate tiny cells to become the larger one.

Felllice follows three simple rules: Move, eat smaller cells, and avoid larger cells.
Each cell plays a unique sound at collision or assimilation. Try to interact with them and discovers different sound designs. Everything lives, moves, twitches, pulsates and changes constantly.
Forum Thread: Felllice (by Bulkypix)
---
Fighting Fantasy: Caverns of the Snow Witch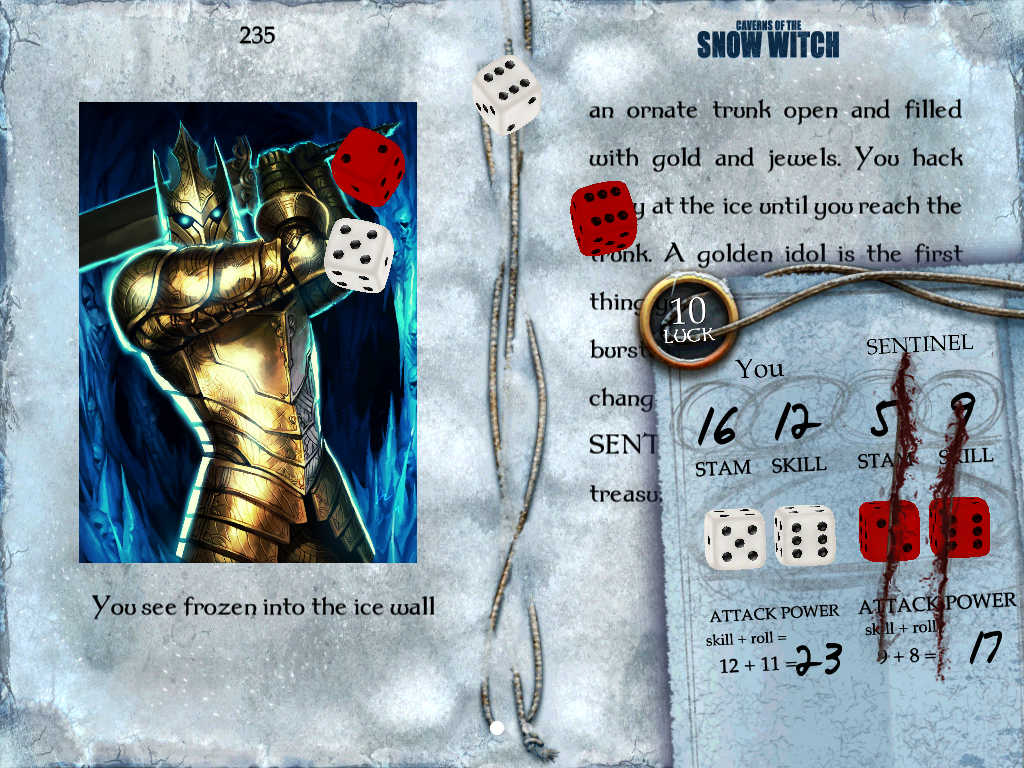 iTunes Description
Travel to Northern Allansia's perilous Icefinger Mountains to defeat the wicked Snow Witch in this Fighting Fantasy adventure!

Deep within the Crystal Caves of Icefinger Mountains, the dreaded Snow Witch is plotting to bring on a new ice age. A brave trapper dies in your arms and lays the burden of his mission on your shoulders. But time is running out – will YOU take up the challenge?
Forum Thread: Fighting Fantasy: Caverns of the Snow Witch (by Tin Man Games)
---
Ghost Blade
iTunes Description
The First All-Swipe Action Game: the macho and stunning violence aesthetic on IOS platform.
The game designed by virtual engine will bring you back to the ancient time, through the misty and eerie royal courtyard, the wild battlefield with the rises of war smokes and flames, or the boundless snow-covered valley. The journey of a sword man's salvation is on.
Forum Thread: Ghost Blade – 3D Action Game!
---
Ghostbusters Pinball
iTunes Description
The table is based on the hit movie released in 1984 and its sequel. This game puts you in control of the Ghostbusters crew, featuring Egon, Peter, Ray and Winston, as they battle paranormal foes in New York City. The Playfield is divided into three levels representing iconic settings from the movies: the city, rooftop and subway. Use eight flippers to move the ball through the three levels by shooting up and down ramps, tubes and a manhole as you build up a huge Ghost Bonus. Raise the Slimer Pop Bumper to reveal a ball lock for Multi-Ball and then cross the streams on the roof to destroy the Stay Puft Marshmallow Man!
Forum Thread: Ghostbusters Pinball (by Farsight Studios)
---
Halloweeen
iTunes Description
It starts dead simple, but soon gets devilishly hard! Unlock new abilities, candies, enemies, streets and hats in this unique two-button platformer. Can you level-up to 20 and beat your friends on the Game Center leaderboards?
Forum Thread: Halloweeen! (by Ezone.com)
---
Intuon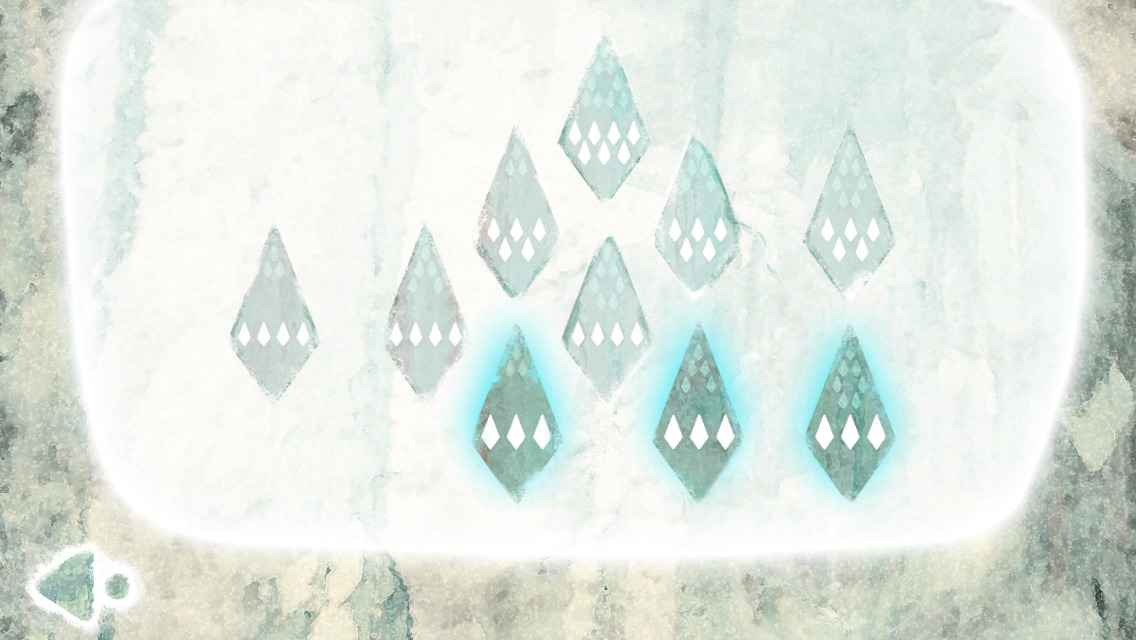 iTunes Description
Join the battle with your intuition in a new hardcore game Intuon!

How well do you trust your intuition?

Can you find a needle in a haystack? Can you reveal the truth among the lies?
Forum Thread: Intuon (by Danil Malinov)
---
Mack Attack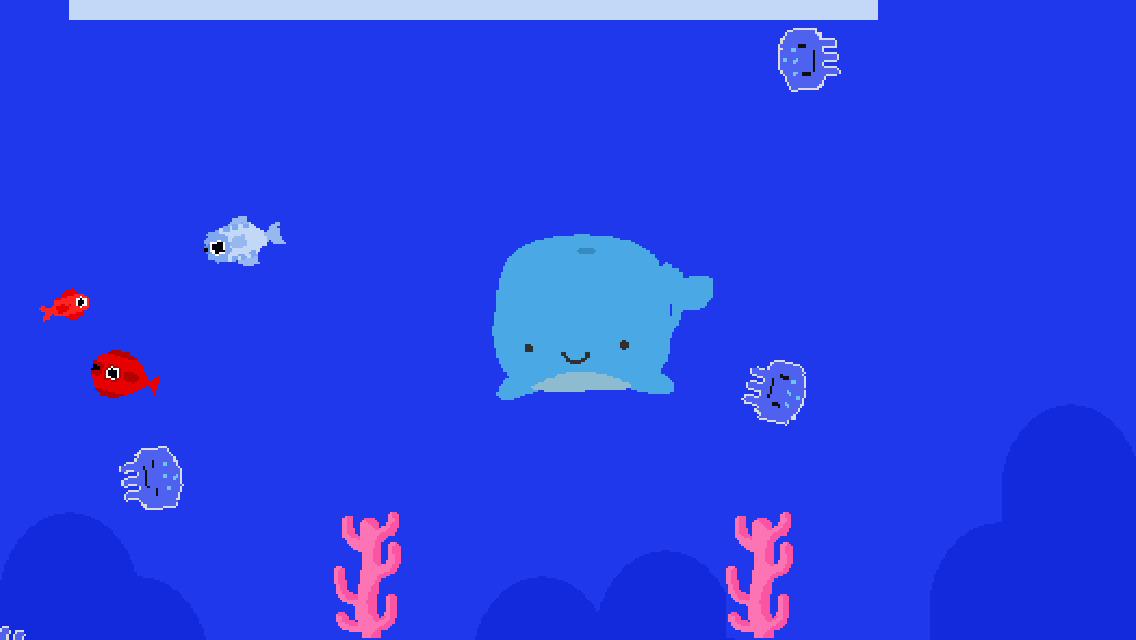 iTunes Description
It's not easy being a mackerel, all those pesky piranhas always want to eat you!

Steer away by wobbling your iPhone or iPad and try to survive as long as possible.
There's a surprise game mode for you if you can last for at least 80 seconds!

The Jelly fish may be annoying, but don't be to hard on them, do they even have brains? I don't know.
Forum Thread: Mack Attack (by Wilhelm Clemm)
---
Magimon Adventures
iTunes Description
Jump into the amazing world of monsters and tamers in this action-packed mix of RPG and gem shooting puzzle gameplay. Prepare for an exciting encounter with creatures ranging from cute to wild in this gem puzzle game where you fight, tame and collect fantasy creatures!
Forum Thread: Magimon Adventures (by Animoca Brands)
---
Mecanic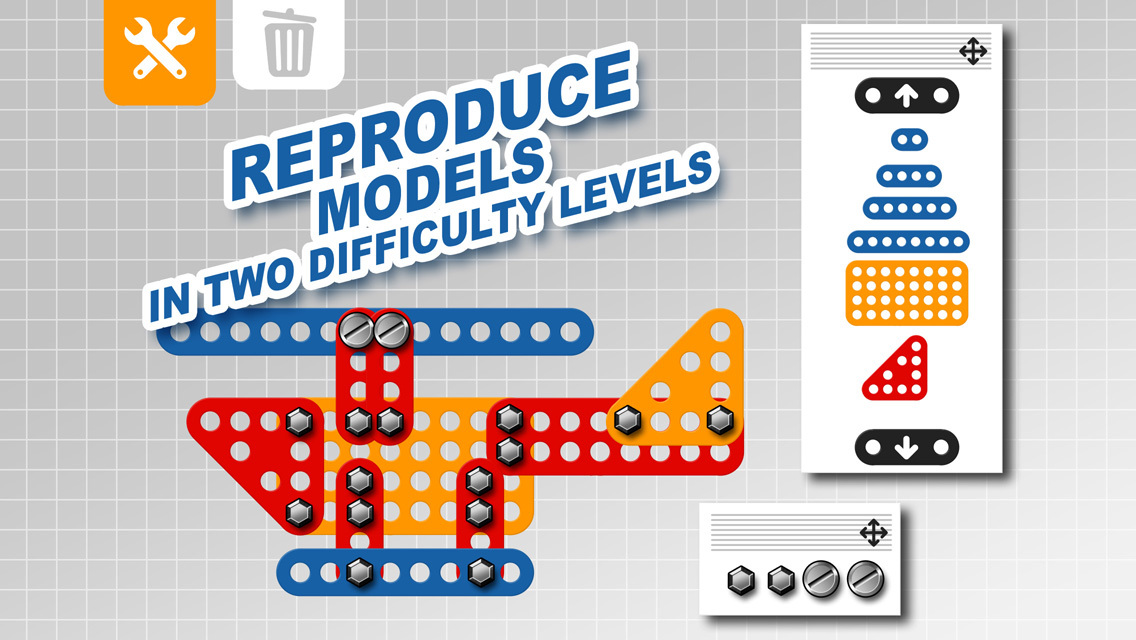 iTunes Description
MECHANIC
With 'MECANIC' kids will have fun assembling several different pieces. Straight lines, elbows, rectangles, triangles … All his pieces have holes for the power assembled together …

PHYSICS BETWEEN PARTS
For more realism, the game manages 'GRAVITY'… The bigger pieces will drive smaller ones around created fixing pins.
Forum Thread: Mecanic (by Alexandre Minard)
---
Micro Battles
iTunes Description
Battle your friends in a series of HEAD TO HEAD mini-games, inspired by the fun simplicity and quirkiness of classic 8-bit video games.

Using two buttons (one for each player) on a single device, you can place your portable battleground practically anywhere and challenge any friend you'd like.

Battles are changed on a daily basis, so be sure to open the app every day for another fun challenge.

Let the Micro Battles begin!
Forum Thread: Micro Battles (by Donut Games)
---
Miika
iTunes Description
Miika is a beautiful 3D puzzle game based on camera perspectives combined with the use of optical illusions. Miika challenges players with mind twisting puzzles mixed with a surrealistic four seasonal feel.

Engage in the journey through the world of Miika encountering puzzles which feature illusions of perspective traveling, landing and existence.

Let your imagination run free as you try to solve the perspective mysteries that appear in front of you. Think outside the box and enjoy the fun and charm of Miika. Enjoy the weird and colorful world of Miika where everything is possible, so don't be afraid to take on Miika's puzzle adventure!
Forum Thread: Miika (by Noxus)
---
Mmm Fingers
iTunes Description
How long can you protect your fingers from the hungry monsters?!

Mmm Fingers is a fun, single touch high score game oozing with charm from the creators of Small Fry and Flappy Golf. Touch and hold the screen as long as you can. Don't lift your finger or hit anything with teeth or else CHOMP, it is game over. Compete against your friends using in game leaderboards to see who can survive the longest.
Forum Thread: Mmm Fingers (by Noodlecake Studios)
---
NHL 2K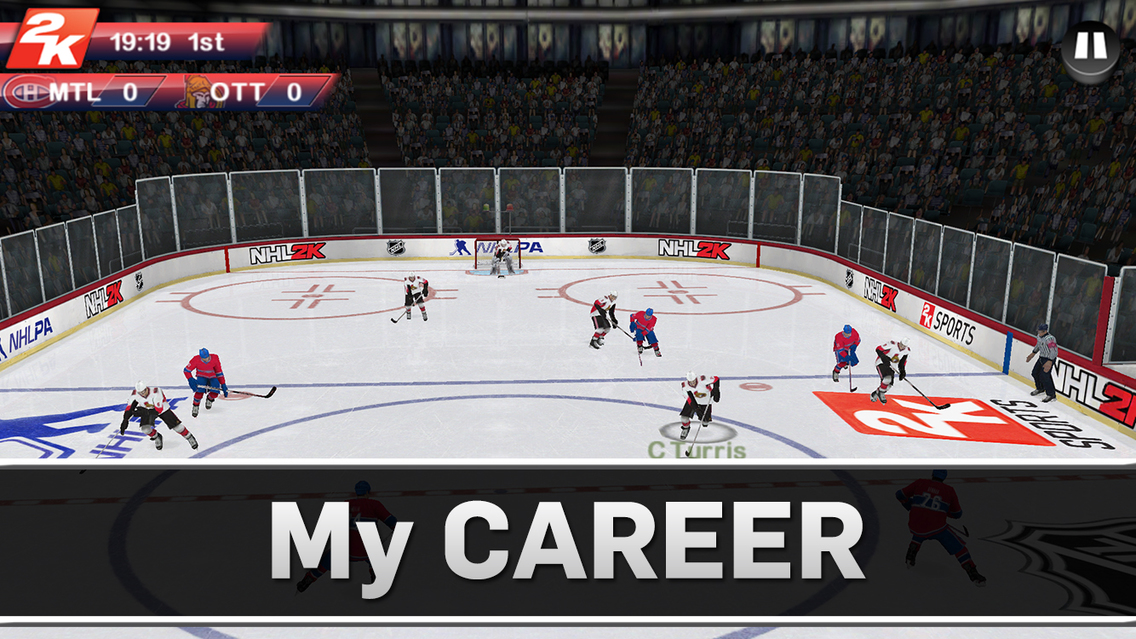 iTunes Description
This year, NHL 2K is back and better than ever! Whet your hockey appetite with the brand-new all-star NHL experience on mobile. Every NHL fan will be able to enjoy exciting new game modes including a fast paced 3v3 mini rink mode, turn-based multiplayer shootouts and an immersive My Career Mode with enhanced graphics and live roster updates. See if you have what it takes to take home the cup in NHL 2K!
Forum Thread: NHL 2K (by 2K)
---
Peninsular War Battles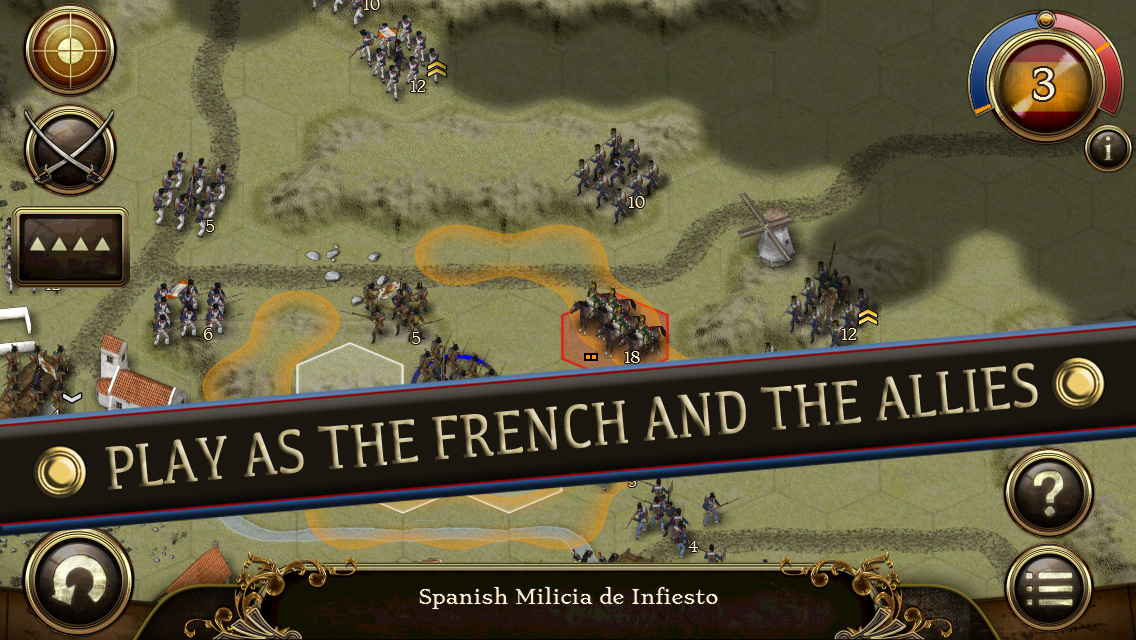 iTunes Description
Peninsular War Battles is the latest strategy game from Hunted Cow Studios, placing the player at the forefront of Napoleon's campaign to conquer Portugal and Spain. Play is possible as the British, French or Spanish across 5 campaigns with a total of 40 missions. Peninsular War Battles is the most advanced wargame from Hunted Cow yet!
Forum Thread: Peninsular War Battles (by Hunted Cow Studios)
---
Power Smash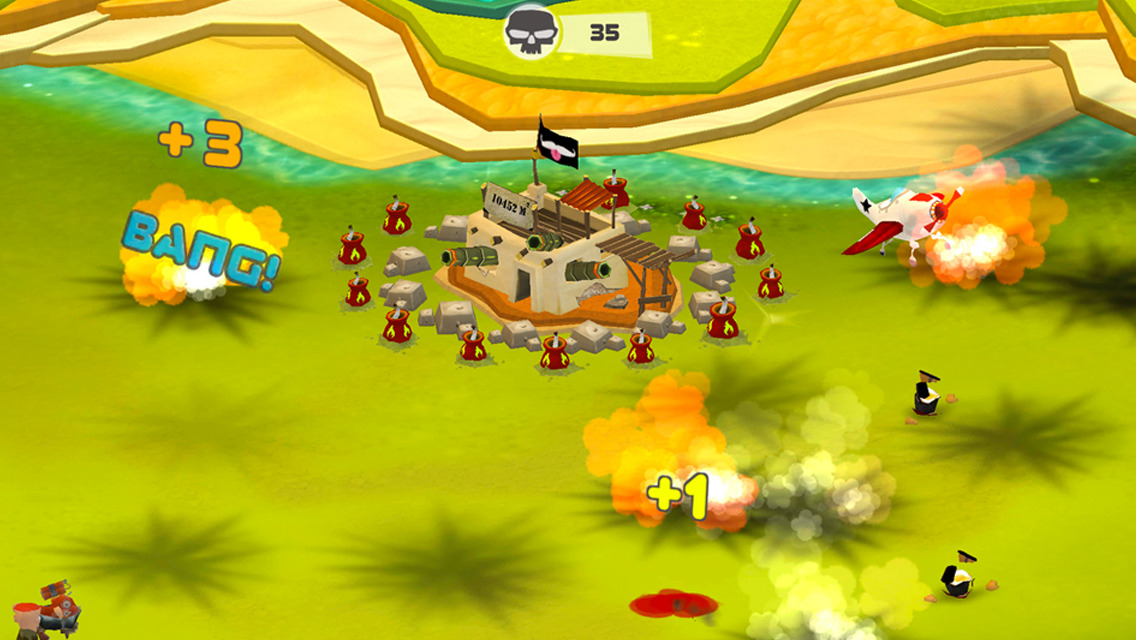 iTunes Description
Get ready to defend your base and conquer your enemies!

Power Smash is an endless tap to kill game that requires a player to build-up his base and protect it from oncoming kamikazes! Tap on the screen to smash them to the ground!
Forum Thread: Power Smash (by Game Cooks)
---
Pro Strategy Football 2014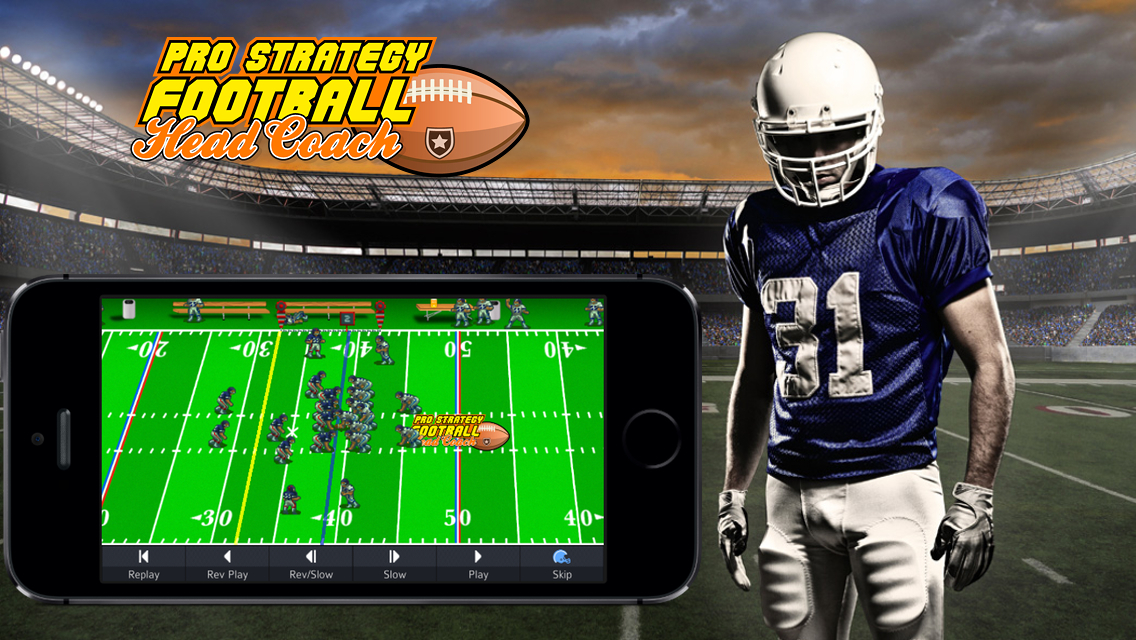 iTunes Description
Take the proven strategy of the PSF franchise and add in Casual Play, improved graphics and playability, and an upcoming Career Mode, and you have the premier American Football game on any platform!

Play Quick Games against the computer or a friend in Pass and Play, or play a Turn-Based game through Game Center! Play through the 2014 season and track leaders, achievements, and rankings. Coach any team against any team.
Forum Thread: Pro Strategy Football 2014 (By Pro Strategy Games)
---
Puzzle to the Center of the Earth
iTunes Description
Embark on an epic journey to the center of the Earth in this unique mix of platforming, digging, and match-three puzzling!
Forum Thread: Puzzle to the Center of the Earth (by Foursaken Media)
---
Ravenous Rampage
iTunes Description
Get ready to Rampage! Battle endless hordes of enemies in this Goblin smashing, Endless slashing, Gem catching, High Score grabbing game! In Ravenous Rampage you play as a Knight with one goal, to go on the largest rampage possible while collecting as many gems and coins as possible. Purchase and equip new weapons as you gain gold to boost your stats, deck your Knight out with a new coat of paint, and then head back into the brawl for some more action.
Forum Thread: Ravenous Rampage (by Alchimia Studios)
---
Rival Stars Basketball
iTunes Description
Welcome to the game that Basketball fans have been waiting for. You will be the one who brings together a collection of star players and leads them to the pantheon of legends.

Draft tremendous athletes and use their skills to leave your rivals in the dust. Make thrilling clutch plays with a swipe of your finger. Slam the decisive dunk home and leave their jaws on the floor.

You are the inspiration.
Forum Thread: Rival Stars Basketball (by PikPok)
---
Retry
iTunes Description
From the guys sitting in the room next to the guys who made Angry Birds, comes RETRY – a game so hard, so addictive, so old skool that you'll think you've stepped into an 8-bit time machine and gone back to 1986. Totally rad!

You're in the cockpit of a smoking, loop-the-looping, out of control, 8-bit jalopy of an airplane. Grab hold of the yoke, ace. It's going to take raw skill and white-knuckle stunts to get through this one. Enter the danger zone!

Fly through treacherous obstacles, and earn stars to unlock new worlds. Whether it's the verdant sloping hills of Summer or the time-bending passages of the Future, these levels are out to do one thing: stop you. Sorry, chief.
Forum Thread: RETRY – (by Rovio Entertainment Ltd)
---
SAS Zombie Assault 4
iTunes Description
Purge the undead! Awesome upgradeable guns and armor, unique class skills, and 4 player co-op! Play the most intense zombie shooter on mobile, from the makers of Bloons TD 5.

A virus outbreak on a distant trans-federation planet unleashes horrors from humanity's past. A powerful, rapidly growing zombie horde threatens the very existence of humankind, and the only ones capable of fighting back are the highly skilled, highly weaponized special forces of the S A S. Choose from 3 unique character classes, maximize the fully customizable skill tree, and select from hundreds of weapons and armor pieces to build the ultimate zombie killing hero. Play dynamic, challenging levels in single player or 4 player cooperative multiplayer and give our ravaged civilization its last best hope for survival.
Forum Thread: SAS: Zombie Assault 4 (by Ninja Kiwi)
---
She Runs
iTunes Description
She runs – And it's up to you if she's unstoppable or not!

Get ready for this rapid endless runner! Run, jump, slide, attack! A lot is getting in your way so watch out! One wrong move and it's all over…

The right timing and good reflexes are key for a good score. Do you think, you've got what it takes?
Forum Thread: She Runs (by PJS-Coding)
---
Sleep Attack TD
iTunes Description
Enjoy an amazing new TWIST in Tower Defense! You control the layout of the battlefield, and you decide the paths your enemies follow!

Build and place powerful turrets to attack invading enemies. Then rotate the battlefield to force foes down your preferred path of destruction. Be careful though, there are always multiple routes to control!

Combine tactical planning with strategic tower upgrades to slow, divert and damage your enemies. Carefully choose the placement and upgrade levels of your towers, as each turret possesses unique strengths and weaknesses. Simply swipe to change the routes your enemies take, allowing each tower to cause maximum carnage!
Forum Thread: Sleep Attack TD (by Ayopa Games)
---
Splot
iTunes Description
Splot is a colourful platformer featuring a cute small alien from outer space.

Splot has crash-landed onto a strange planet. He sets forth on an adventure to rescue a population of endangered Baby Birdlings from a menacing threat – the Hungry Blobs and the Blob Kings!
Your goal is to save the Birdlings before they are eaten, while racing to the finish line as fast as possible.
Forum Thread: Splot (by Frozenbyte)
---
Super Glyph Quest
iTunes Description
Combine elemental glyphs together to cast powerful spells and vanquish adorable monsters in this match 3 inspired role playing puzzler.

Sequel to the much loved Glyph Quest, Super Glyph Quest is bigger, better and bursting with adventure!

It's been almost 1000 years since the Bad Dragons were defeated and banished from the world. Spells began to weaken and monstrous creatures disappear as slowly all of the magic withered without the Bad Dragons to keep it alive. It's been almost 1000 years of peace but all of that is about to change as one jilted Magus seeks to bring the magic back.
Forum Thread: Super Glyph Quest – (by Alexander Trowers)
---
Swap Heroes
iTunes Description
Swap Heroes is a casual turn-based strategy adventure. Form a group of heroes and guide them in battle through levels of increasingly difficult enemies. Only the strongest and most coordinated parties will survive the danger that lies ahead!
Forum Thread: Swap Heroes (by Christopher Savory)
---
Tilt to Live: Gauntlet's Revenge
iTunes Description
It's a Tilt to Live like no other: a collection of brutal tilt obstacle courses! Take control of an unlimited supply of expendable arrow-people, destroying a ton of them on your quest to reach the finish line. Tackle three super-challenging gauntlets in any order you want, using our famously responsive Tilt to Live controls. Do you have what it takes to unlock the final boss gauntlet, and at last confront the infamous Dot King? If not, maybe try it on easy mode.
Forum Thread: Tilt to Live: Gauntlet's Revenge (by One Man Left)
---
VYROS
iTunes Description
The VYROS A.I. has infiltrated the world's computer networks and is seizing control. Your mission is to destroy each VYROS that it has created and cleanse the network before time runs out.

Test your nerve in a game of skill, timing and accuracy.

Can you stay focused under pressure, or will the infection take control?
Forum Thread: Vyros (by Sugar Devil Studios)
---
Whip Swing
iTunes Description
To become the world's most famous adventurer, pick up your trusty bullwhip and travel as far as you can across a field of spikes by swinging along the ceiling. Once you've started, there's no rest until the game is over. Your whip is all that keeps you safe from a world of spikes below. You have to use all your skills in order not to fall down, try to do your best!

Game play is easy to learn but hard to master. If you hit a gap between the tangled branches you may fall into the spikes below. As you progress in the game, gaps become more frequent and larger, the spikes raise up and you'll need to avoid geysers and sharp rock pillars! Whip Swing is perfect for a 5 minute break but beware, it's hard to stop playing.
Forum Thread: Whip Swing (by Pixel Envision)
---
Wings! – Emulated Amiga Edition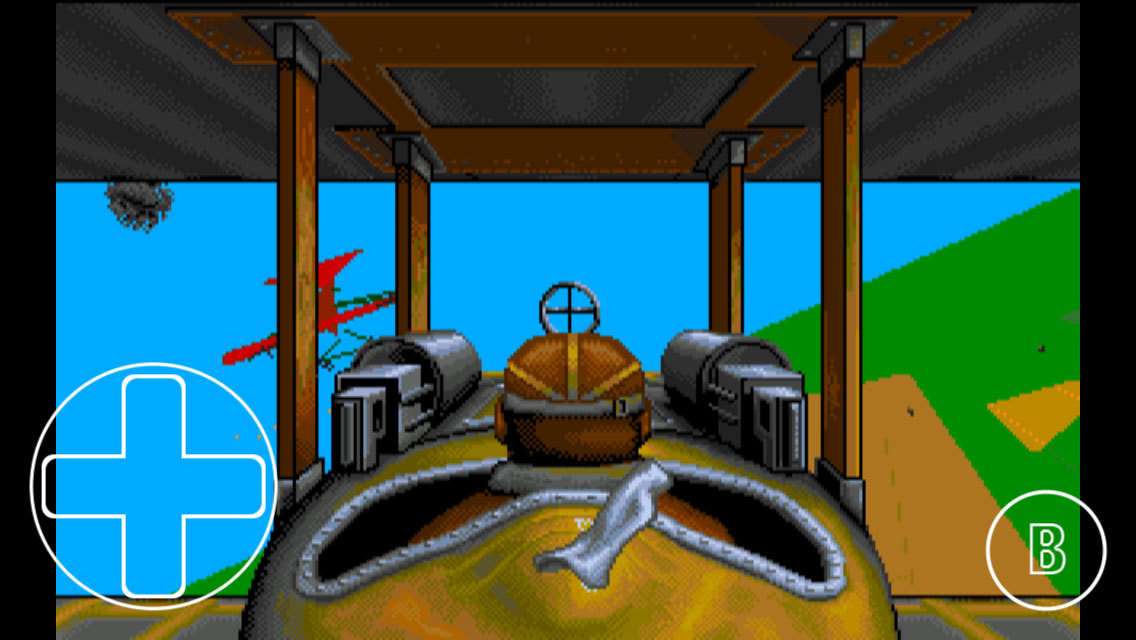 iTunes Description
Relive the action, glory and seat of the pants daring of a WWI Allied fighter pilot!

Wings! was one of the all time favourite Amiga games and is here for you to enjoy. Strafe Huns, dogfight against the aces, bomb enemy locations. Most of all, live the story of a World War 1 pilot through his diary and thoughts of life in the 56th Squadron when every mission could be his last, and Colonel Farrah is demanding his all from you.
Forum Thread: Wings! – Emulated Amiga Edition (by CW Entertainment USA)
---
Worldly
iTunes Description
Have fun as you improve your knowledge of the world, with Worldly! Join the famous explorer Sir Maxwell Worldly as he travels the globe in his hot air balloon. How much do you know about our planet, its countries, and the people who live on it? Could you find Angola on a map? Do you know the flag of Indonesia? Which currency is used in Brazil? Where is the Laptev Sea? Answer all these questions, and many more, whilst going for the high-score in one of the fast-paced game modes! Prove to your friends that you're the most seasoned traveller!
Forum Thread: Worldly (by Supergonk)