It's that time of week again, and a bunch of new iOS games have made their way to the US App Store after worming their way through the various time zones across the globe. Tonight I'm especially excited for Reckless Racing 3, the latest entry in a series that I've loved on iOS over the years. There's also Terra Battle and Castaway Paradise scheduled to go live soon, but they just haven't shown up in time for this post, so we'll let you know when we spot them.
Update: Well, Skater's woes continue and apparently it's not available in the US App Store as of right now. Not sure what's going on with it, but I've removed it from the list below and we'll monitor the situation and update you if we hear what the deal is with it.
Update 2: Slightly late arrivals Castaway Paradise and Terra Battle have shown up in the US App Store and we've added them to the list below.
Update 3: Skater has finally shown up and has been re-added to the list below. Huzzah!
---
Buff Knight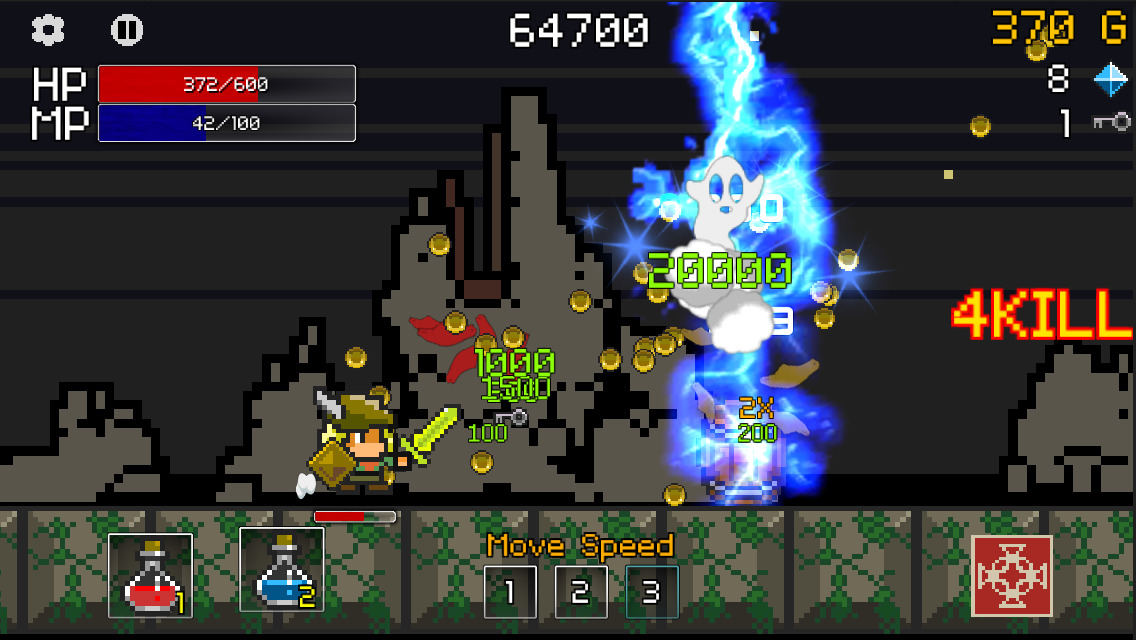 iTunes Description:
Play the EPIC retro RPG runner – Buff Knight! Developed by a 1 man studio, this pixel graphic game has stormed the top charts in Korea. Now it's your turn.
Slay the dragon! Save the princess! Buff Knight!
Forum Thread: Buff Knight – RPG Runner (by Dohyoung Kim)

---
Cars: Fast as Lightning
iTunes Description:
Lightning McQueen and Mater are hosting a Radiator Springs racing EXTRAVAGANZA, and they're going to need some speed! Are you up to the challenge?

Race and play as popular Cars characters with fast nitro-charged, turbo-boosted racing! Then build your own Radiator Springs, home of Lightning and his buddies! This is your time to shine and be as fast as Lightning!
Forum Thread: Cars: Fast as Lightning (by Gameloft)

---
Castaway Paradise
iTunes Description:
Instant vacation on your own tropical island! Decorate the island, play dress up, collect bugs, grow crops and help your new neighbors. On Castaway Paradise you can do whatever you like. Enjoy outstanding 3D graphics, fun quests & characters and great gameplay.
Forum Thread: Castaway Paradise (By Stolen Couch Games)

---
Crimsonland HD
iTunes Description:
Thousands of aliens, mutant lizards, giant spiders and more are on the attack – can you survive the onslaught? Crimsonland is an intense and gratifying top-down dual stick shooter from the golden age of arcade action games. Your screen will be filled with literally hundreds of monsters, and must blast them to bits or die trying! Complete sixty quests to unlock a massive array of awesome weapons and abilities, then unleash your arsenal in Survival modes with online leaderboards.
Forum Thread: Crimsonland HD (by 10tons)

---
Crystal Reign Pocket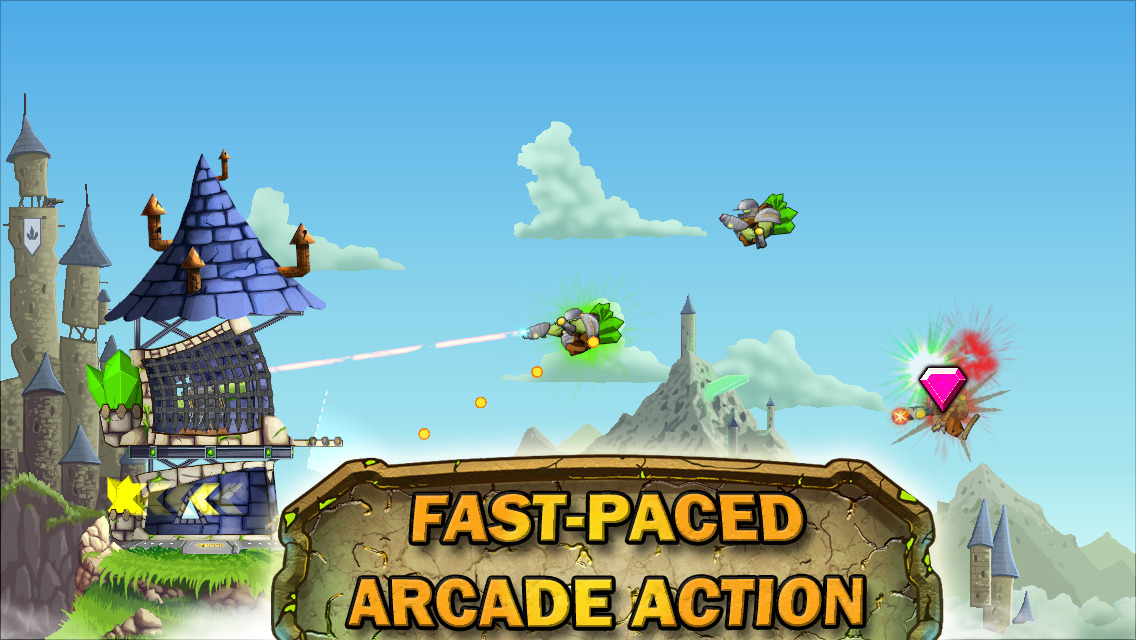 iTunes Description:
AN ARMY OF DEADLY ROBOTS APPROACHES!

Prepare for the onslaught by building a tower filled with a variety of magical technology capable of reducing that army to shrapnel.

TAKE AIM WITH YOUR CONSIDERABLE ARSENAL AND USE IT TO SHOOT DOWN THE APPROACHING ROBOTS

Crystal Reign combines physics-based shooting with fast-paced arcade gameplay in which you must fend off the armada of magically powered robots.
Forum Thread: Crystal Reign Pocket (by Hunted Cow Studios)

---
Demonic Desserts
iTunes Description:
Hordes of evil sweets are taking over the world! Will your magic powers be enough to stop them?

Though your calorie-filled enemies are relentless, you have a few tricks up your sleeve, too! When you attack a snack-monster, all enemies standing on matching tiles also take damage. Plus, you can instantly KO desserts on tiles that match their own color. Pick your targets carefully to prevent them from reaching you!
Forum Thread: Demonic Desserts (by Cyclone Kick Studio)

---
Diner Dash
iTunes Description:
Flo's back in the biggest Diner Dash game ever—the latest and greatest in the world's #1 hit time management series!

Roll up your sleeves for the breakfast, lunch, and dinner shifts, because Flo needs your help. With speedy service, please customers and earn big tips to keep the town's diners in business and fend off Mr. Big's brigade of Eat-Mor fast food restaurants!
Forum Thread: Diner Dash (By PlayFirst, Inc.)

---
Dragon Quest II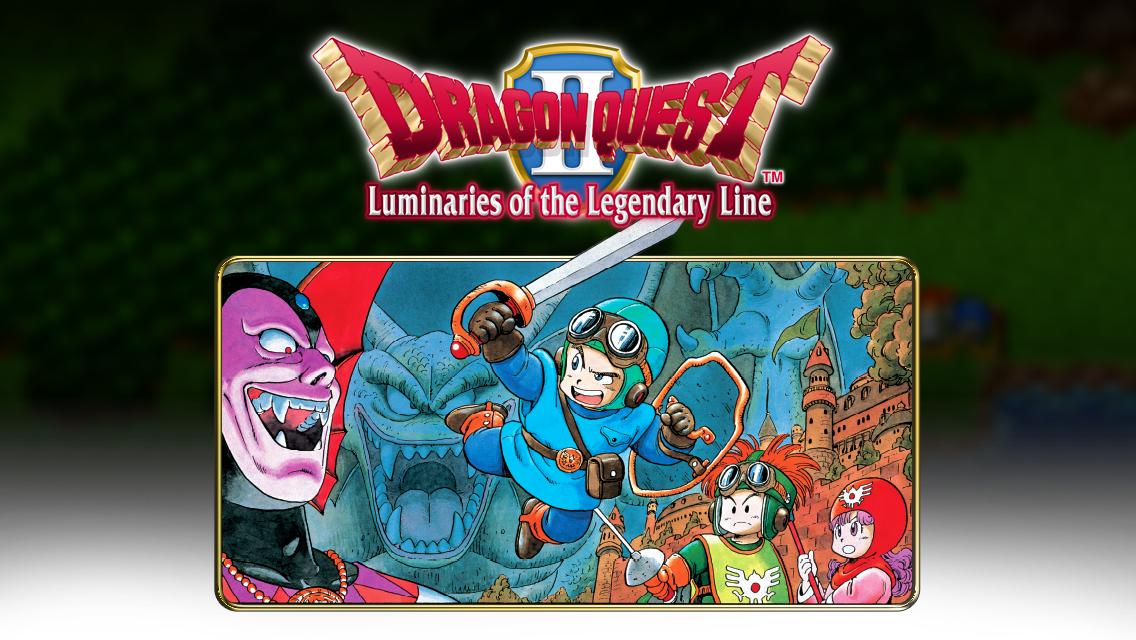 iTunes Description:
The second instalment in the celebrated Dragon Quest series finally comes to mobile! Explore fair lands and foul dungeons in this all-time classic RPG!

Every wondrous weapon, spectacular spell and awesome adversary in this rich fantasy world is yours to discover in a single standalone package. Download it once, and there's nothing else to buy, and nothing else to download!
Forum Thread: Dragon Quest II (by Square Enix)

---
Find the Line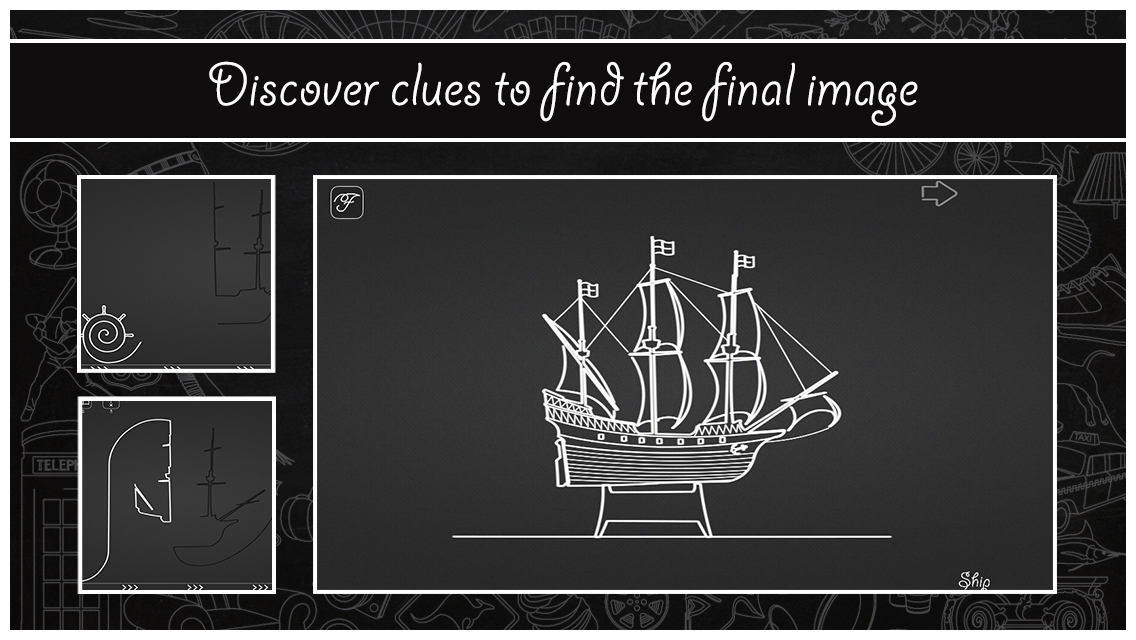 iTunes Description:
Transform simple lines into works of art with the swipe of a finger in this unique and beautiful puzzle game.
Forum Thread: Find the Line (by Chillingo)

---
I Am Dolphin
iTunes Description:
Feel pure movement. Torpedo through the water, hunting down your prey. Crunch into a savory fish. Your heart will beat faster as you lunge and swerve for your life. Chase and be chased by devious sharks and fish too smart for their species. Play with creatures whose motion is so lifelike, you will scratch your head in disbelief.
Forum Thread: I Am Dolphin (by Kat McNally)

---
iBomber 3
iTunes Description:
Get ready for action and all-new adventures, iBomber is back, let's go blow stuff up!

It's time to take the battle to the enemy and win the war. Pilot B-17 and Lancaster bombers while searching out key enemy targets and forces on land and sea to destroy!

iBomber 3 will immediately transport you into the thick of the action with multiple missions across the Pacific Ocean, Europe, the Mediterranean and North Africa.
Forum Thread: iBomber 3 (by Cobra Mobile Limited)

---
Never Ending Tower
iTunes Description:
Never Ending Tower is a simple, but addicting app. Test your reaction in this single tap tower building game.

Tap on screen to drop a block. Your purpose is to build the highest tower you can with these blocks. Not happy how a block is placed? Use a bomb and watch the explosion! Compete to get the tallest tower and highscore.
Forum Thread: Never Ending Tower (by Steadfast Games LLC)

---
ORBB
iTunes Description:
Relax and challenge yourself with this ethereal space experience.

ORBB is a no-death, no-time-limit game where you jump from planet to planet to clear stars in each level.

Go at your own pace or challenge yourself to get the bonus time achievement as you warp through wormholes and fly around anti-gravity!
Forum Thread: ORBB (by MochiBits)

---
Pixel Boat Rush
iTunes Description:
Pixel Boat Rush is a frantic pixel art arcade combat boat racing game!

The gameplay mixes a one-touch racing mechanic with 2 weapon/defensive buttons. The progression features an in-depth career mode and RPG-like humoristic conversations with parodic characters!

An easy to learn, hard to master, fun arcade racing game with loads of content!
Forum Thread: Pixel Boat Rush (by XperimentalZ Games)

---
Pocket Road Trip
iTunes Description:
Your gas pedal is stuck yet again! Go insanely fast, do crazy stunts and win cool cars! Build an amazing car collection, customize your rides, and compete against your friends and the world!
Forum Thread: Pocket Road Trip (by Roofdog Games)

---
Reckless Racing 3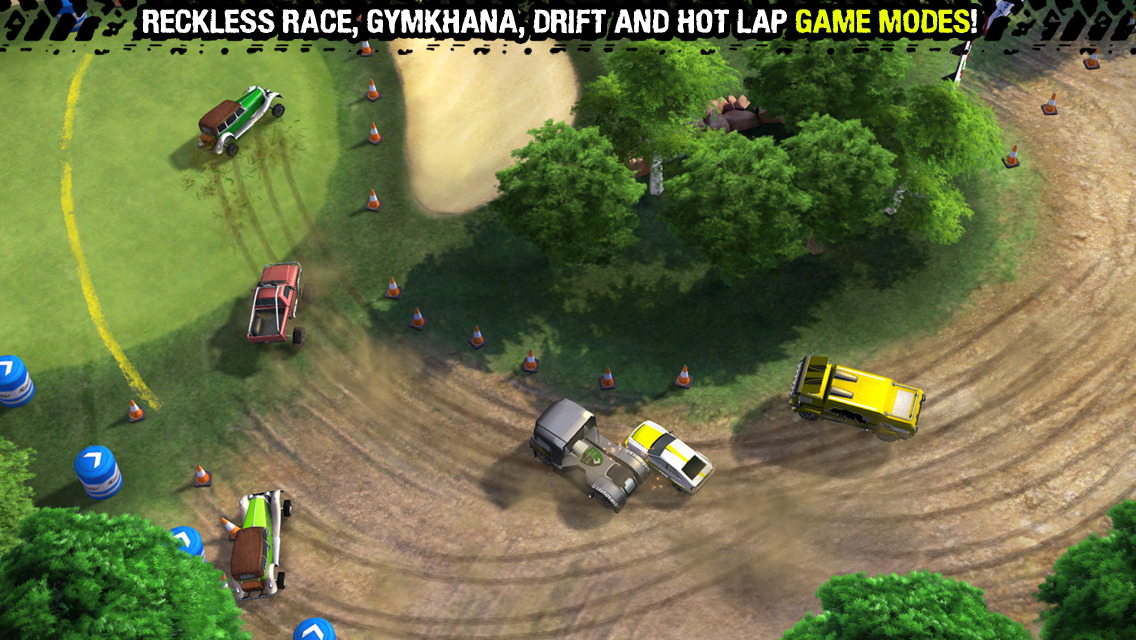 iTunes Description:
Reckless Racing is back with dirtier racetracks, more epic power slides, eye-popping graphics and the largest selection of cars and trucks to date.

Play the career mode loaded with 60 events in 9 different seasons and the Arcade mode featuring 24 challenges, or compete on the online leaderboards in Single Event. Reckless Racing 3 has the most detailed physics and complex graphics so far, giving you the smoothest racing experience ever.
Forum Thread: Reckless Racing 3 (by Pixelbite)

---
Skater
iTunes Description:
All of Skateboarding In The Palm Of Your Hand

Designed by skaters for skaters, we teamed up with 17 of the most prominent brands in skating to create the game every skater has been waiting for:

Use the touch screen to directly control your shoes and board. Controls have been carefully designed to highlight the things that are most fun and important in actual skating, with a strong focus on flow of tricks and runs.
Forum Thread: Skater (By Frosch Media Pty. Ltd.)

---
Skullduggery!
iTunes Description:
You know the old saying, "you can't take it with you?" Well, we've got news for you, my friends, they were WRONG! "Deadbeats" have been taking their riches with them to the afterlife for centuries and it's the job of the INFERNAL Revenue Service — and its army of skulls — to collect! That's where you come in.
Forum Thread: Skullduggery! (by Clutch Play Games0

---
Tail Drift
iTunes Description:
Tail Drift is a fast action racing game where you zoom through fantastic environments. Compete while flying around floating islands, ancient temples and desert canyons, with a fleet of unique planes to take through a variety of game modes.

Purchase and upgrade your fleet of planes to gain the edge as you play through 18 unique events. Compete against your friends to remain the King or Queen of each event – don't let anyone else take away your crown! With integrated Game Center leaderboard support, you'll will need to master your aircraft if you want to stay on the top.
Forum Thread: Tail Drift (by Right Pedal Studios Publishing)

---
Tasty Tower: Squishy's Revenge
iTunes Description:
Squishy has a serious craving for sweets! The only way he can get them is with your help.

This round happy little blob is hungry for your help, and for cupcakes! Help him climb to new heights of sweetness in Tasty Tower. Guide our plumb hero up and past spikes and the evil wee's whilst making sure he gets enough to eat, be careful though it's a long way down!
Forum Thread: Tasty Tower: Squishy's Revenge (by Noodlecake Studios)

---
Terra Battle
iTunes Description:
An encounter that will tear away the veil shrouding the world's secrets and set the gears of fate in motion…

*Maneuver your characters freely to outflank your enemies.

Move units freely around a grid-based map to flank the enemy, striking from both sides in a pincer attack.

*Eradicate multiple foes in one fell swoop with chain attacks.

Characters can be positioned to execute chain attacks with allies. Take advantage of bonus items on the map as well to obliterate your foes!
Forum Thread: Terra Battle (by Mistwalker Corporation)

---
Wavefront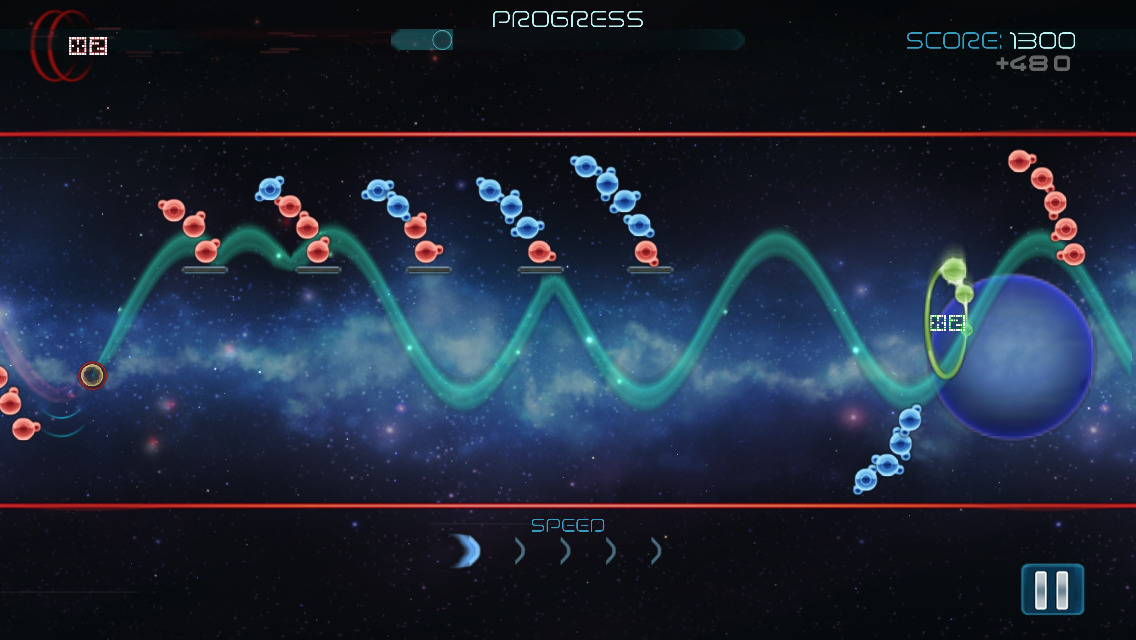 iTunes Description:
Wavefront is a highly rated and innovative action puzzle game making its debut on mobile devices!

* No In-App Purchases – you pay one low price upfront for the chance to play through all the levels!
* Get over 60 levels to start – upcoming FREE updates will expand the game to over 100 levels spread across 11 worlds featuring dozens of unique objects to discover and experience!
Forum Thread: Wavefront (by DeNA)

---
Zombie Highway 2
iTunes Description:
Cars, Guns, and Zombies. What more could you want?

I'll tell you: NITRO!

Zombie Highway is back!
Forum Thread: Zombie Highway 2 (by Auxbrain)