An Angry Birds movie has been a "thing" that's supposedly been in the works for what feels like forever. In early 2011, Rooster Teeth imagined what it would be like if Michael Bay directed an Angry Birds movie, and it was quite hilarious. But in June of that year, Rovio began officially teasing clues that they were serious about making an Angry Birds movie. I mean, there's Angry Birds everything else already, right? Plus their online animated series Angry Birds Toons is actually pretty darn good. In late 2012, on the original Angry Birds' (Free) 3rd anniversary, it became officially official: an Angry Birds movie would hit theaters in the summer of 2016.
Over the past couple of days, Rovio has been running a contest of sorts inside of the Angry Birds game. The deal was, that once one billion birds had been flung in the game, Rovio would reveal some of the voice cast behind the Angry Birds movie, as well as a sneak peek at what the characters would look like in movie form. Players didn't take long to hit that goals, and thus the first ever teaser image from the Angry Birds feature film has been released and can be seen below.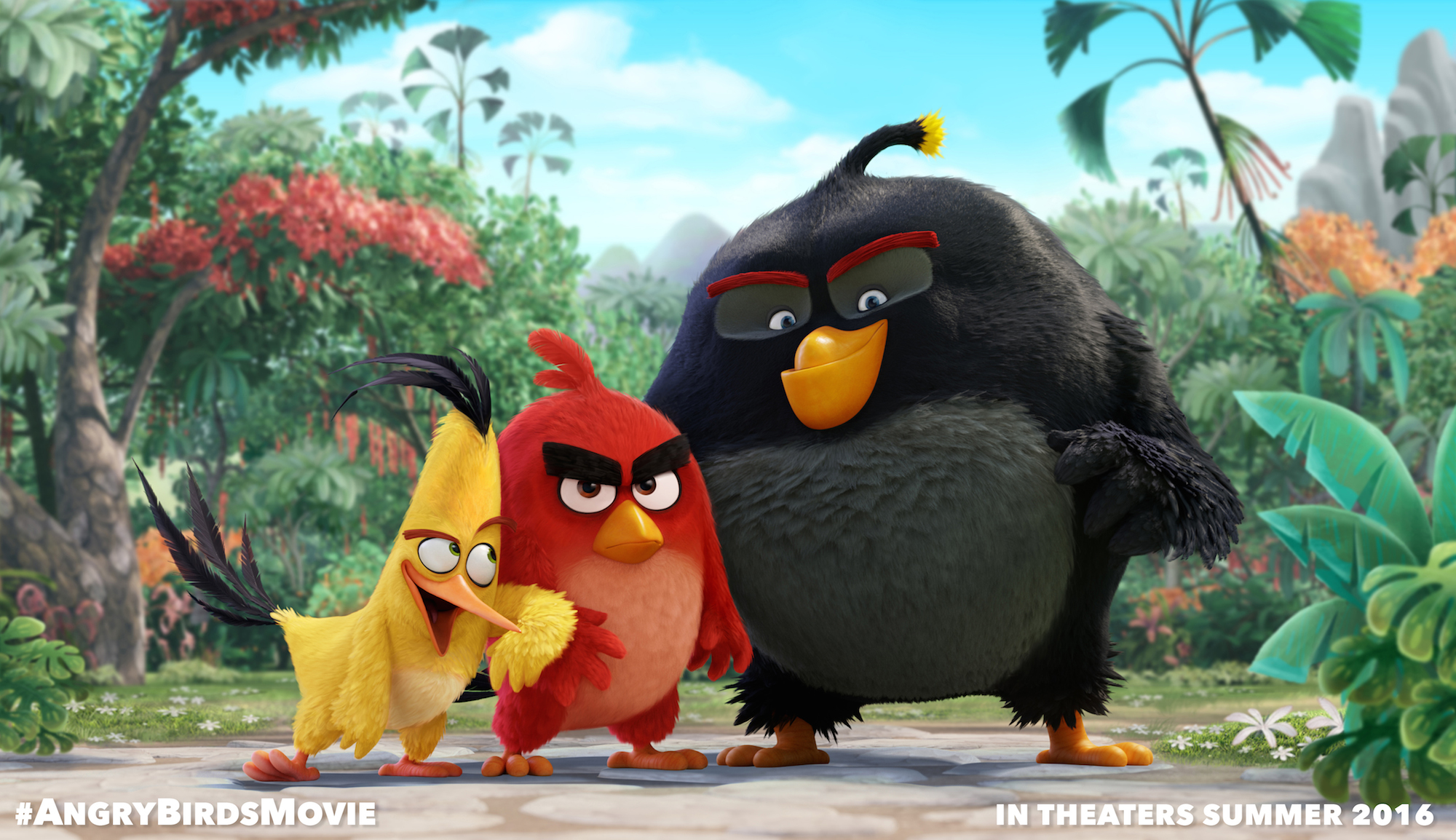 It's sort of… creepy, no? Angry Birds with legs? What is this madness!? At any rate, the cast who will be voicing these characters is outstanding, and filled with a lot of my favorite actors and comedians. Jason Sudeikis will play the Red Bird, Danny McBride is playing the Bomb bird, and Bill Hader will portray one of the evil Green Pigs. Ironically, the larger-than-life Mighty Eagle will be played by the small-but-awesome Peter Dinklage.
Be sure to check out Rovio's full blog post for even more names attached to the film, like Maya Rudolph, Keegan-Michael Key, Kate McKinnon and Ike Barinholtz. I've definitely had more than my fill of Angry Birds over the years, but I'd be lying if I said I wasn't excited about the potential of this movie with the awesome cast they've put together. The Angry Birds movie is set to hit theaters July 1, 2016.