App Bundles started rolling out yesterday on the App Store as iOS 8 officially launched, and a wide number of publishers and developers are featuring discounts for variously-grouped bundles. We featured some of the Crescent Moon bundles yesterday which are all now live, but there's 30 total bundles right now.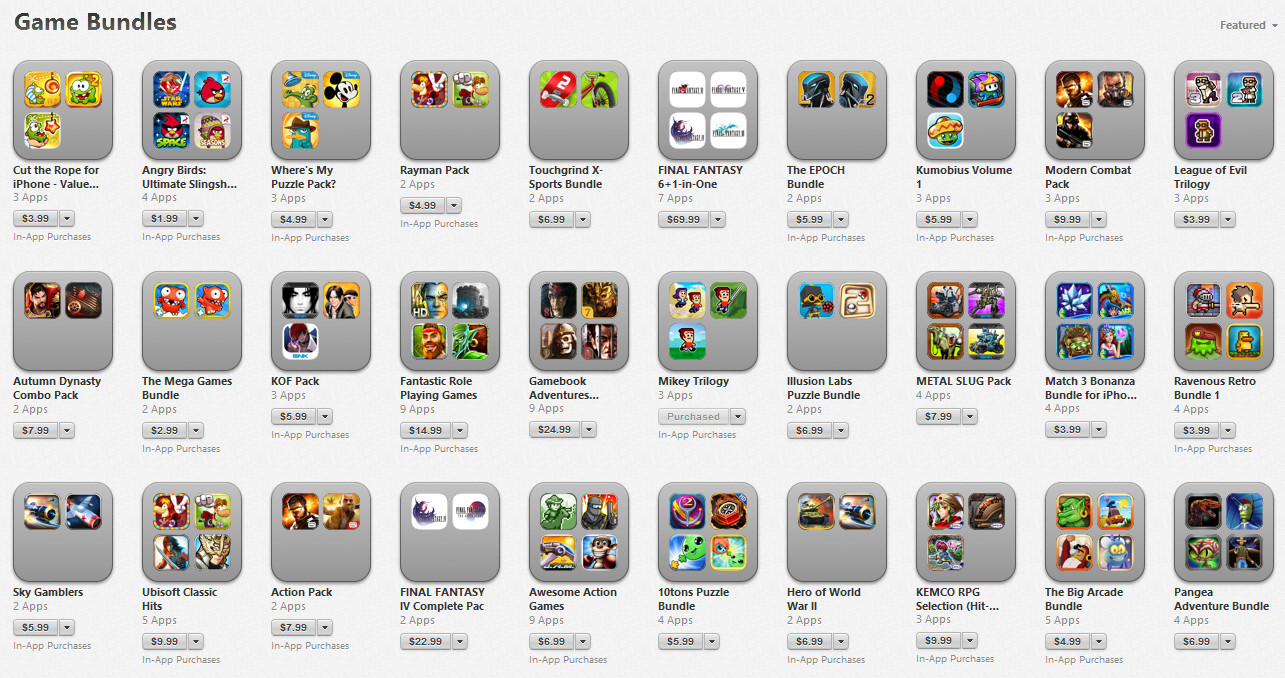 Here are a few of the good ones worth checking out:
Now, for bundles where you own some of the items, it's possible to pay less than bundle cost to complete it. This gets a bit wacky because unlike "Complete My Album" on iTunes, the prices of apps fluctuate wildly, and it becomes possible, if you got some apps for free, to pay money for a bundle where you own all of the games but got some of them for free, like with this Kumobius Volume 1 bundle where I own all the items but got parts of it for free: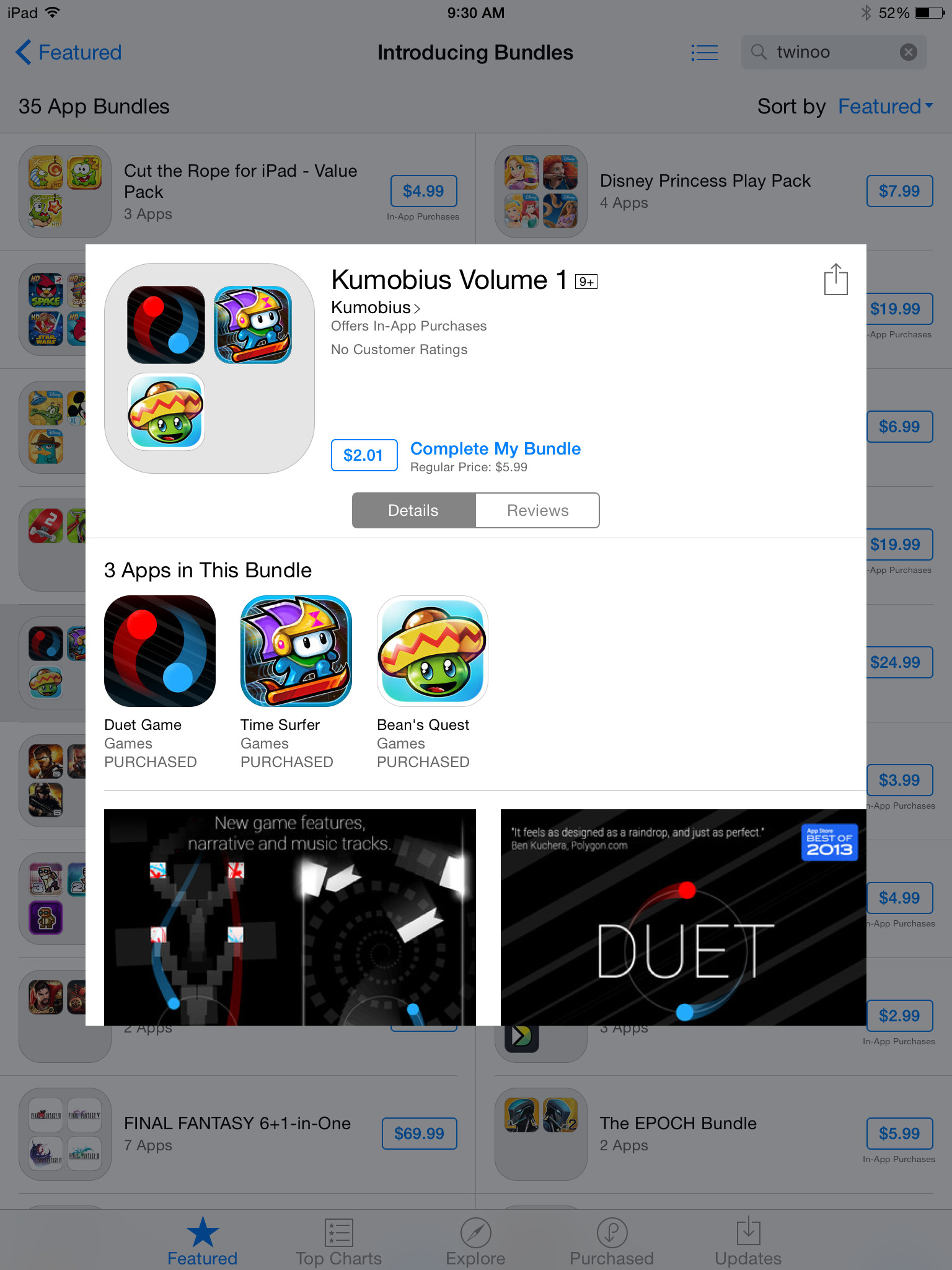 But ideally, it works like this Touchgrind X-Sports Bundle, where there are two $4.99 apps, bundled for $6.99. I already own Touchgrind Skate 2 (Free) which I paid $4.99 for, so I can just pay the $2.00 remainder to complete the bundle and get Touchgrind BMX (Free).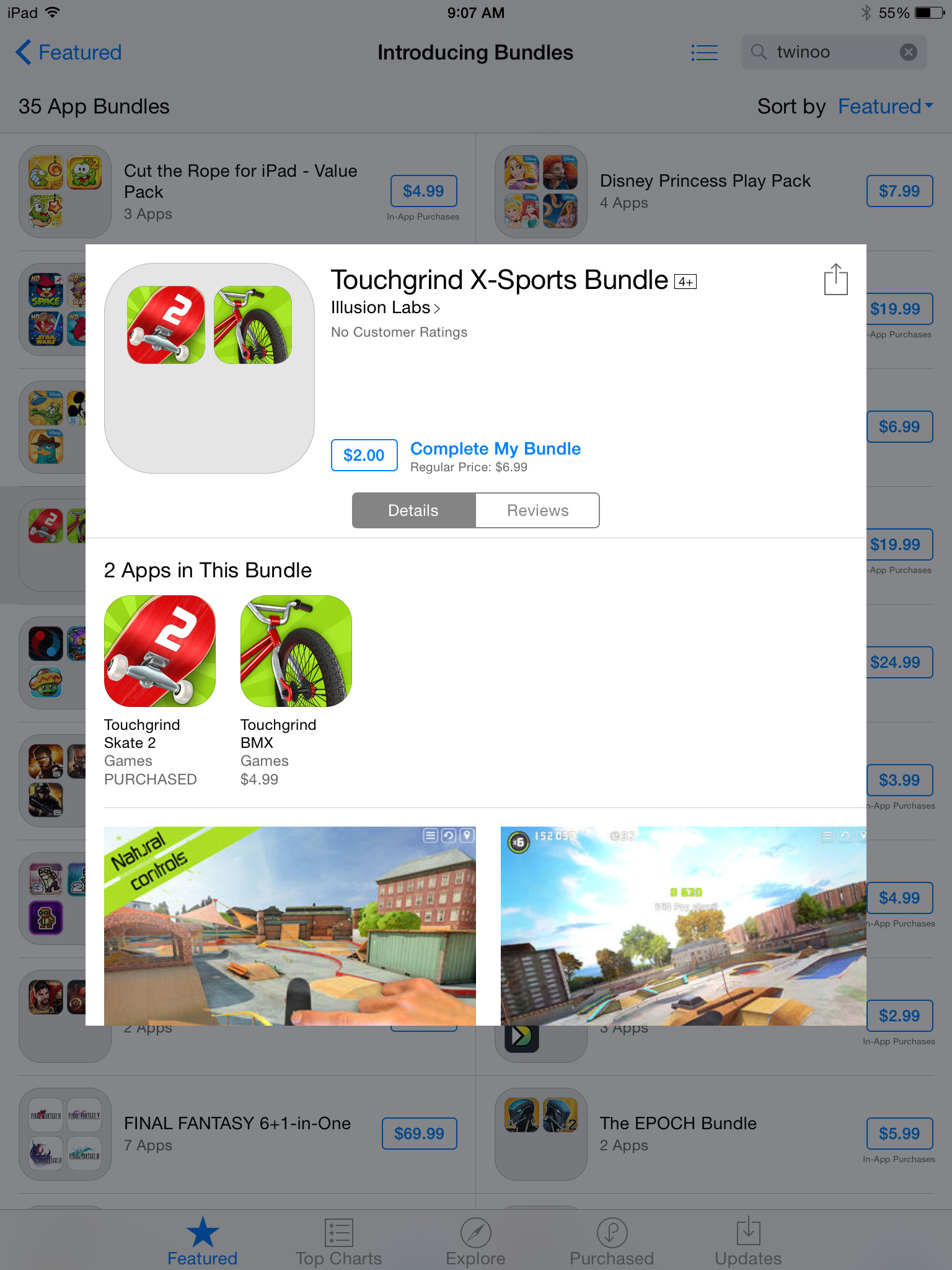 So, while they're not the most intuitive iTunes feature ever, there's definitely some great discounts to be had on a bunch of great games, and there should only be more bundles in the near future.