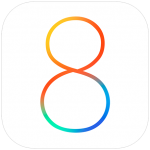 Apple just flipped the switch (I actually imagine them pulling a huge lever) to release iOS 8 worldwide. If you've got a device that supports it, which amounts to anything more recent than the iPhone 4S, iPad 2, 5th gen iPod touch or iPad mini, you can download the update right now either through iTunes or by loading up Settings -> General -> Software Update.
As mentioned by our sister site MacRumors, historically these major iOS updates have overwhelmed Apple's servers. So, be prepared to wait a bit for it to download. Also it's worth mentioning that many of the iOS developers I follow on Twitter have mentioned their iOS 8 compatibility updates for existing games have yet to be approved. I haven't seen many complaints about things being straight up broken, but, if you're not into being on the bleeding edge of iOS software it wouldn't hurt to wait a bit to install it. Folks on our forums are generally pretty quick with impressions on how new system updates run on their devices.
As far as to why you should update to iOS 8, there's a lot of quality of life improvements that have been made system-wide. You can respond to notifications without leaving the active app, with the Messages app seeing loads of improvement. Similarly, HealthKit is a thing if you're into fitness apps, and iOS 8 allows for custom keyboard support so you can finally have Android-like swipe typing among other things.
If you want to know more about all the changes in iOS 8, I once again defer to MacRumors. They've got an iOS 8 roundup detailing the major new features and a features roundup that goes over all the small stuff. I've been running iOS 8 for a week now, and really dig all the little things Apple tweaked, changed, and added.