Strap in boys, it's Wednesday night, and Jared has been busy doing mysterious things that could potentially pertain to iOS games in San Francisco all day. It's OK though, I've replaced him with a drinking bird on a keyboard… Who managed to really mess stuff up. But, hey, whatever. There's still a bunch of awesome games coming out tonight. There aren't as many as usual, but the quality level is higher than average, so it all works out in the end.
Cargo Bridge 2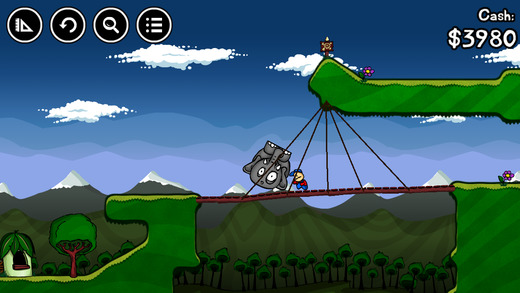 iTunes Text:
The Cargo Bridge is back! Build a bridge and test your construction skills. Now, there are more levels, more bridge connections, more cargo and more fun!

Design a bridge on a blueprint and test it when you are done! Your workers will use the construction to get cargo located at the other side of the valley, and bring it back. Your goal is to collect all items in each level.
Forum Link: Cargo Bridge 2 (by Software Planet)

---
Chroisen2 – Epic of the dragon dungeon (Classic styled RPG)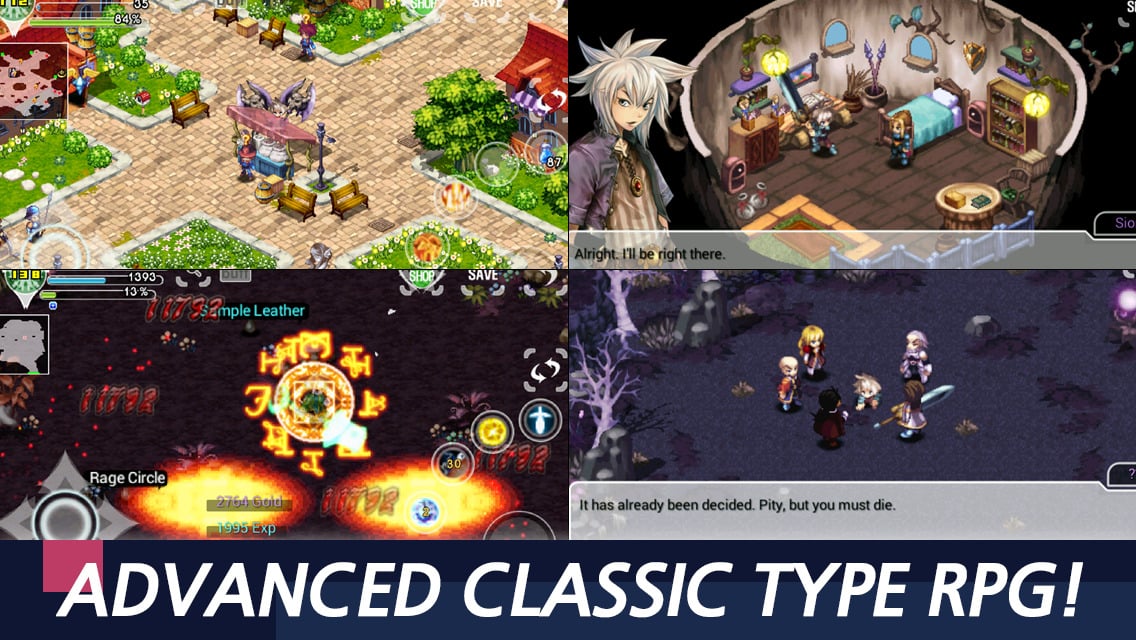 iTunes Text:
SUPREME CLASSIC STYLED RPG!
We assure that you would feel all about the ACTION RPG via the CHROISEN2!
(The CHROISEN Series are No.1 Single Mobile RPG Series in Korea since 2009)
Forum Link: [NZ] Chroisen2 – Epic of the dragon dungeon (by KingKongGames)

---
Dragon Quest I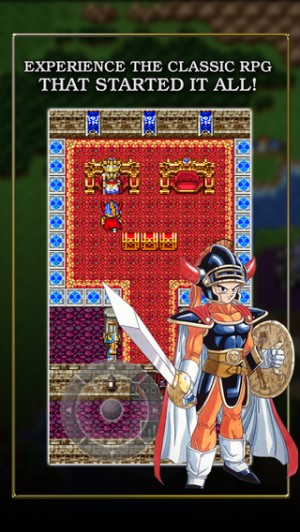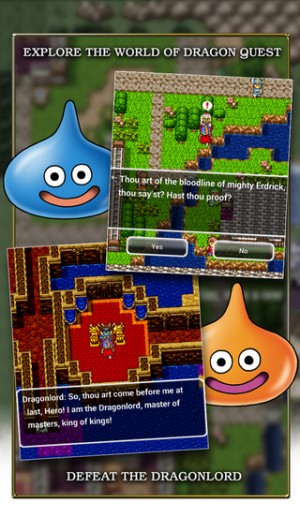 iTunes Text:
The game that started the legend of DRAGON QUEST is here at last for mobile devices!
Discover the RPG that won the hearts of two generations!
Forum Link: Dragon Quest I (by Square Enix)

---
FOTONICA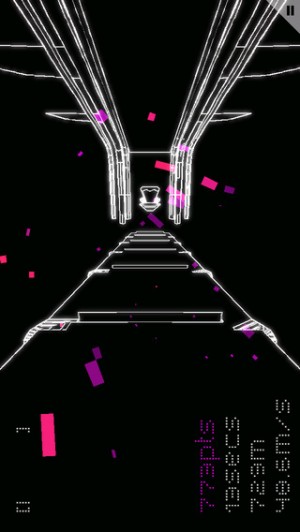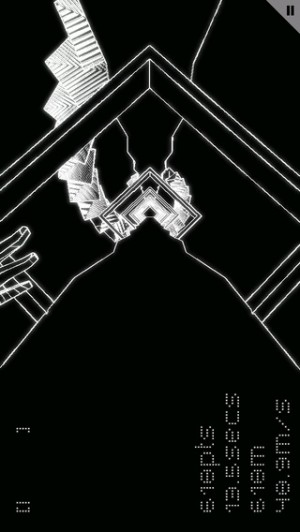 iTunes Text:
FOTONICA is a first-person game about running, jumping, sense of speed, and discovery.

One-handed controls: hold your finger down to run, release to jump, hold in mid-air to dive and land.

The key is timing, the goal is exploring and traveling flawlessly through the environment. The setting is an abstract – mainly duotone – outlined world, with a look reminiscent of geometrical abstractions and the 3D low-poly gaming era.
Forum Link: FOTONICA (by Santa Ragione)

---
Goblin Sword
iTunes Text:
Goblin Sword is a retro-inspired action platformer with light rpg elements.

An army of monsters led by an evil wizard have invaded your hometown. Slay as many monsters as you can, collect loot, avoid dangerous traps and defeat menacing bosses, before facing the evil wizard himself.
Forum Link: Goblin Sword (by Eleftherios Christodoulatos)

---
Hyper Trip
iTunes Text:
Hyper Trip is a frenetic reflex game set in a futuristic 3D neon lit environment.
Forum Link: Hyper Trip (by Bulkypix)

---
Kapsula
iTunes Text:
Kapsula is a puzzle/racer set in a Soviet space colony full of clones. *WARNING: It's a difficult game, comrade!
Forum Link: Kapsula (by Nicolas Saraintaris)

---
Phantom Rift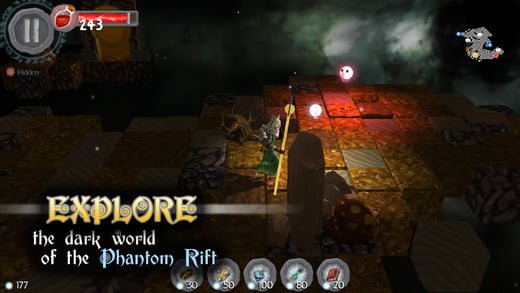 iTunes Text:
Phantom Rift is an adventure/RPG with a unique battle system (inspired by Mega Man Battle Network), hundreds of spells to collect and use, endless equipment combinations to customize your wizard with, and much more. Explore a vast over world, interact with ethereal wisps, take on side quests, journey through dungeons, collect loot, and take part in skill based, strategic battles!
Forum Link: Phantom Rift (by Foursaken Media)

---
Spider-Man Unlimited
iTunes Text:
Swing into a hand-drawn Comic-Verse in a brand-new episodic adventure!

Unite the Spider-Verse and recruit an army of Spider-Men to stop the new Sinister Six, who have opened a dimensional portal to summon different versions of themselves! The Sinister Six are moving from dimension to dimension – destroying each one – and ours is next!
Forum Link: Spider-Man Unlimited – (by Gameloft)

---
Sword King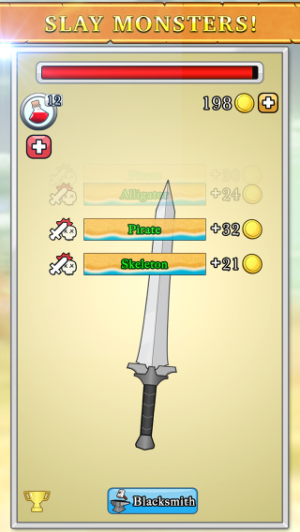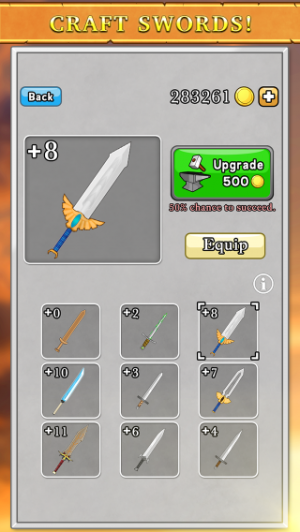 iTunes Text:
Slay monsters and craft swords. Become the Sword King.

Your adventure begins. Sword King features one finger game play perfect for a quick 5 minute break. It's super simple in which you will slay monsters, gain gold and craft swords.
Forum Link: Sword King (by Win Sheng Loh)

---
The Sleeping Prince
iTunes Text:
Hes a handsome, strong, lovable prince, out to rescue the people of Cloudreach from an evil spell. The only problem ishes sound asleep. Unleash the magic in your fingers to drag and toss the Sleeping Prince through a series of challenging and entertaining physics-based puzzles reverse the spell and save the princess!
Forum Link: The Sleeping Prince (by Signal Mobile)