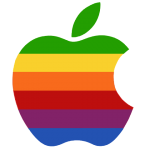 The keynote stream is now live at Apple.com. To watch it, you'll need a device capable of running Safari. So, basically, some kind of Mac or an iOS device. Sorry PC people, but them's the breaks. Alternatively, if you've got an Apple TV, look for the "Apple Events" icon on your home screen.
As mentioned before, Jared is at the actual event and we've got plans afterwards to get video of all and any gaming-related stuff that is shown at the keynote which we're able to get our hands on. Again, if you're somewhere that you can't watch the stream but still want to follow along, MacRumors is doing the live blog thing.
If TA folks want to discuss the keynote in real time, head to the comments… Or just focus on the keynote itself, up to you!