It feels like we've been waiting for this forever, but the massive version 2.0 update for the classic JRPG Lunar Silver Star Story Touch ($6.99) is now available in the App Store. Originally released as Lunar: The Silver Star on Sega CD back in 1993, an enhanced remake of the game launched in Japan for the Sega Saturn in 1996 and later in North America on the PlayStation as Lunar: Silver Star Story Complete. The iOS version is based off of that enhanced remake, and launched in September of 2012–just in time to miss out on being enhanced for Apple's then-new 4-inch widescreen of the iPhone 5.
An updated version with improved Retina Display graphics and widescreen support was originally announced as far back as May of last year, though it was in November that developer SoMoGa gave us an update on its status. Well, an overhaul of that magnitude was a lot of work and took longer than anyone expected, so it wasn't until earlier this month that SoMoGa announced that the update was finally ready to be submitted to Apple. Better late than never, I always say.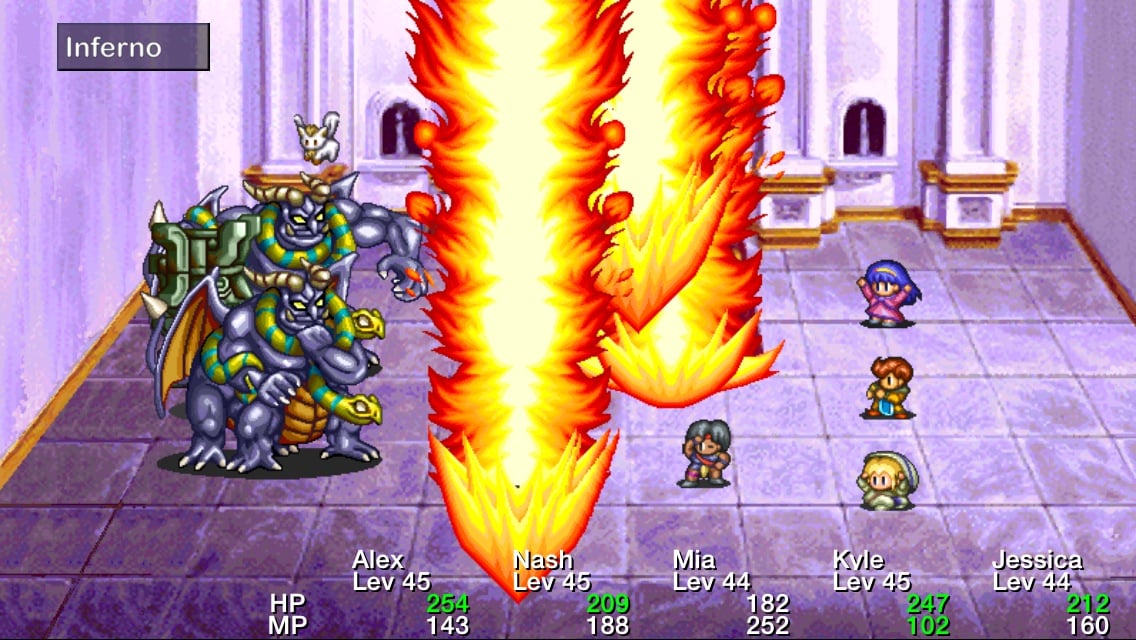 The good news is that version 2.0 of Lunar Silver Star Story Touch seems to have been worth all the waiting, as the game looks fantastic now with proper widescreen support and improved visuals. The game also now supports MFi game controllers, for those who want the tactile feel of physical buttons while they play. We really enjoyed the iOS version of Lunar Silver Star Story Touch in our original review, and a steady flow of updates has pretty much taken care of all our gripes with that initial release version. This latest update is icing on the cake, so if you enjoy a lengthy JRPG and haven't yet experienced Lunar Silver Star Story on any previous platforms, or if you just want a handy version to take with you on the go, check out the latest update for Lunar Silver Star Story Touch and head over to our forums for some discussion on the new update.