It was all the way back in April of 2011 that developer SoMoGa announced that they were working on an iOS port of Lunar Silver Star Story, a classic RPG that graced the Sega CD and PlayStation in the '90s. SoMoGa had done the excellent iOS port of another Saturn RPG, Vay ($0.99), so we were really excited to see what they could do with Lunar. Well, as with most things that people are excited for, it took a lot longer than expected but Lunar Silver Star Story Touch ($6.99) finally did arrive in the App Store in September of last year.
Since that time, SoMoGa has consistently updated Lunar, ironing out most of the issues we had with the game in our review, and even adding the much-requested English subtitles to the game. Today a new update has hit for Lunar, which is basically a bug fix update that adds compatibility for iOS 7. However, what's more interesting is the text presented at the end of the update notes: "A major graphics update for iPhone 5 and 5S as well as iOS 7 controller support is coming in a major update soon. Stay tuned!"
Proper widescreen and/or Retina Display support would be a fantastic addition to Lunar on iOS (the game does feature widescreen for certain elements like cutscenes and menus), but it's not such a simple endeavor. It's a twenty year old game after all, and reworking the visuals for high resolution screens or matching the 16:9 aspect ratio of the iPhone 5 and 5S would mean some serious work.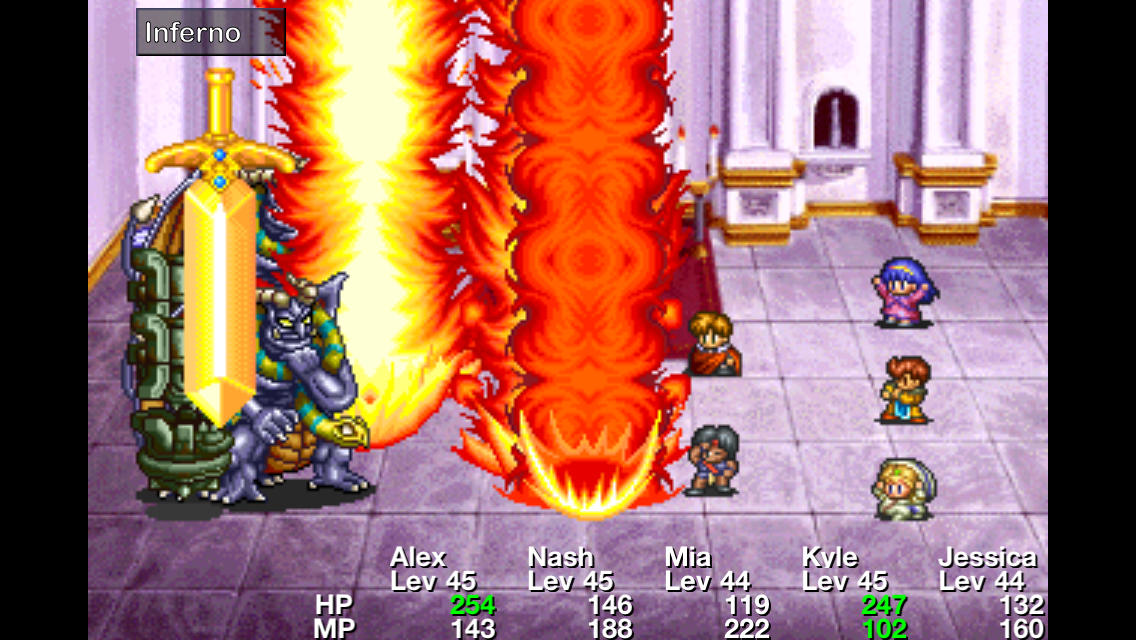 Well, it looks like SoMoGa is really going for it, as when queried in our forums how the widescreen update was coming, they had this to say: "A lot of artwork had to be touched up, and that's about 98% done, and once everyone on the team has a chance to try it out and assuming they're happy with it, it will be sent to a QA lab before it goes to Apple."
So, there you go. Lunar Silver Star Story Touch is getting some serious love soon. SoMoGa originally announced that this update was in progress way back in May, so it's definitely been a long time coming. It's great to see that it's nearly complete, and the thought of controller support is exciting as well. We'll keep a close eye on the situation and let you know once the update for Lunar hits.