Rubicon Development made their name on iOS in 2011 with Great Little War Game, a turn-based strategy game with an Advanced Wars feel that was built for mobile. Indeed it was a great little war game. Then in 2012, they followed it up with Great Big War Game, and as the name implied it was a bigger, badder version of the first game with online multiplayer, which had been a highly-requested feature. It was critically well-received, but failed to really break through to the mainstream mobile audience. Perhaps it was a little too much for your average mobile gamer? So earlier this year, Rubicon released Great Little War Game 2. Its aim was to strip away some of the heavier features the series had gained and focus on what made the first game work so well.
Great Little War Game 2 featured a new single-player campaign, but axed online multiplayer, and was presented in a more mobile-friendly portrait orientation. Rubicon succeeded in achieving their vision for Great Little War Game 2, providing another strong entry in the series. But in Rubicon's own words, Great Little War Game 2 received a "mixed response." The game found that larger audience it was looking for, but not the type of numbers that ultra-casual affairs like Candy Crush or Clash of Clans saw. At the same time it somewhat alienated their hardcore audience by stripping the game down so much. Rubicon laments on their blog "I think we simply should've called this one Casual Little War Game, but it's done now."
So the Great Little/Big War Game series has seen its ups and downs, but Rubicon still feels like they have one more entry in them and they've decided to end the series by going out with a bang. If you're among those who felt like Great Little War Game 2 wasn't beefy enough for you, then feast your eyes on an extremely early shot of Ultimate War Game.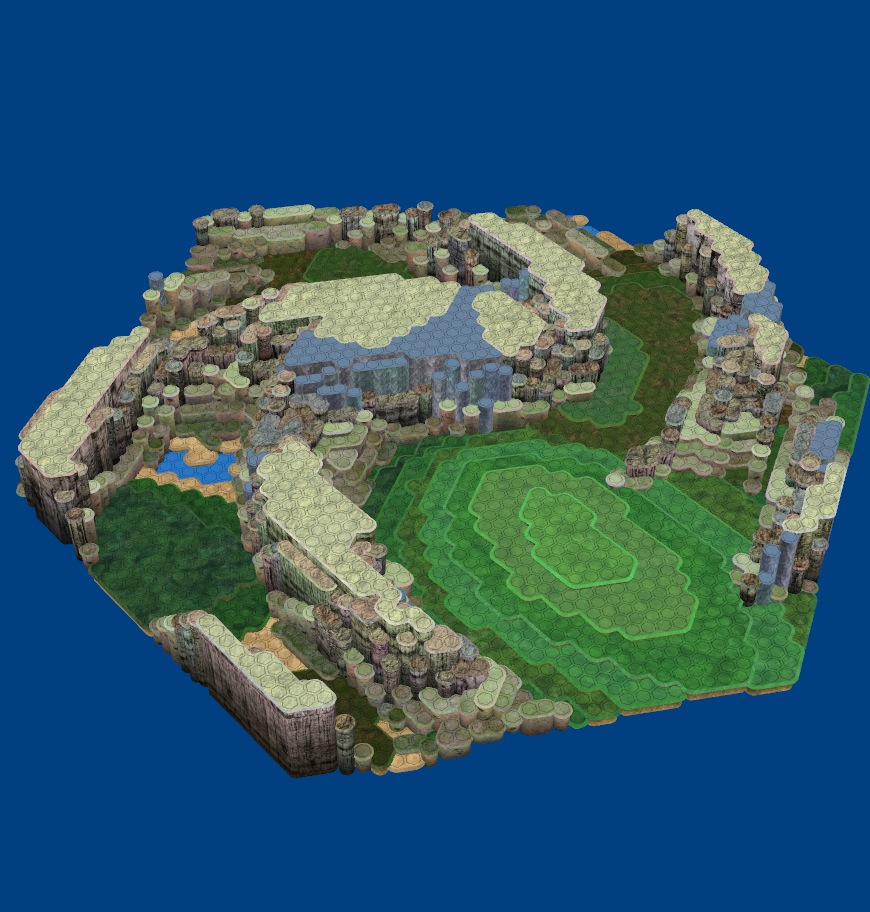 As you can see, Ultimate War Game features massive maps compared to previous entries in the series. It will also feature a new campaign with "more involved and longer objectives", an improved AI, more skirmish maps, base building, a built-in map generator+editor, 1v1 and 2v2 asynchronous multiplayer, and "tons more stuff." It sounds like it will be aiming to be the, well, ultimate offering for fans of Great Big War Game. Unfortunately, Ultimate War Game is only about a week into development, so it's not coming anytime soon. But in the meantime you can stop by the thread in our forums for some discussion and follow the Rubicon blog for development updates, and we'll be sure to bring you any news as it's available.