David OReilly's Mountain ($0.99) has proven to be absolute pornography for people who write about video games – from its gameplay or lack thereof, to the mysterious things that can happen, even we've gotten into it. After all, we did stream the supposed ending – or at least an ending, even if OReilly claims it's not the true ending. Well, I have good news: an update is out now for the PC version and is coming soon to mobile.
What this 1.1 update will include is a a new widescreen option, so you should be able to play in landscape mode. There will be many more new modes, along with a songbook menu so that you can see which modes you've unlocked by playing the piano. More items will pop up on the mountain as well. Save and load times will be improved, so expect the game to hopefully load faster. The thought system will be updated, bugs will be fixed, and other small stuff, which is important in this game about seemingly little things.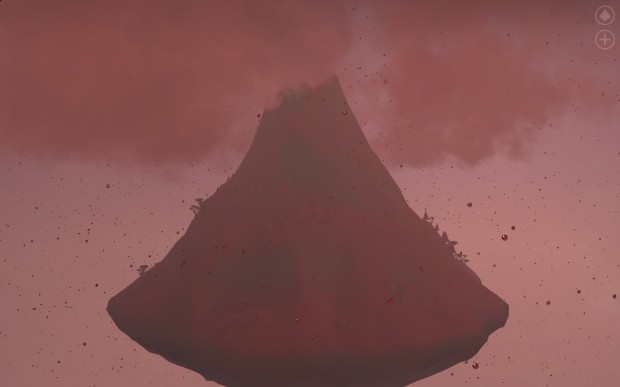 And of course, once the update hits iOS, we'll all get to obsess about just what's hidden in the game. But we do know blood mode exists: playing mmmmmm,mnab on the PC version will unlock it. The iOS version's keyboard has A in the top left corner of the virtual piano keys, with Z in the bottom left. The update is currently in the hands of Apple.