Liked Starborn Anarkist (Free) by ZeMind Game Studio but feel like it's in need of some more content? Well, good news: there's an update submitted to Apple bringing some new content to the game. And they've revealed what the update will bring.
The main crux of the update is 'more' as in 'new!' More control options. More ship parts to assemble that spacefaring death machine. More enemies to fight! More achievements to get! If Game Center brownie points aren't enough, there's going to be new one-off bonuses and rewards for referring friends as well. Here's a screen showing off one of the new melee weapons: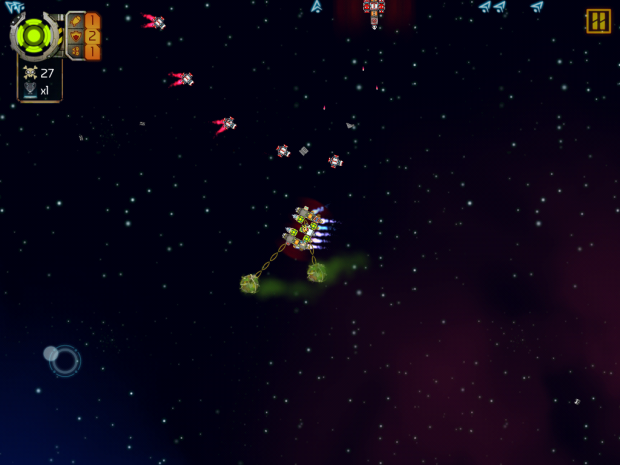 From the 'not necessarily new' pile, there's now harder bosses, and more diverse enemies, because it is 2014. As well, accuracy is key here: garage stats are more accurate, as is achievement progress, and all the achievements are actually possible. Additionally, here's a screen of the garage with some of the new parts available: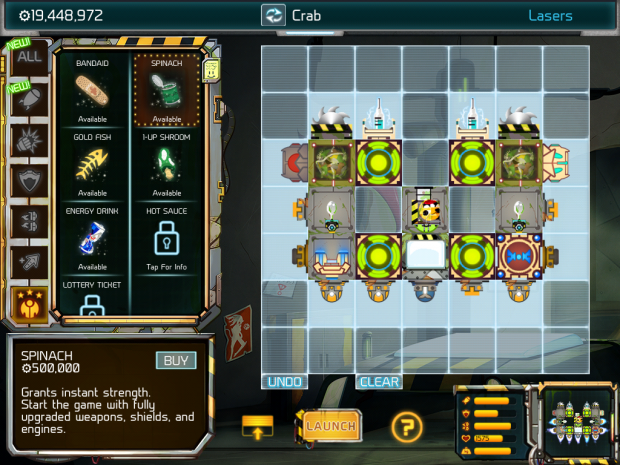 This of course should satisfy the huddled masses who didn't see ZeMind tweet for a while. This update was promised a while back in our forums but hasn't been made a reality until now, in part because the devs went on hiatus. Well, that hiatus is over, and fans of the game should only have to wait about a week or so (given Apple approves the game) to play this update to the well-received space shooter.