Sadly, it'd seem that things have cooled down quite a bit on the MFi game controller front. What originally seemed to have so much promise when it was first teased at WWDC last year has sort of stumbled out the door. High price points, mediocre construction, and with games that make these controllers appealing being few and far between the whole market hasn't really gone anywhere.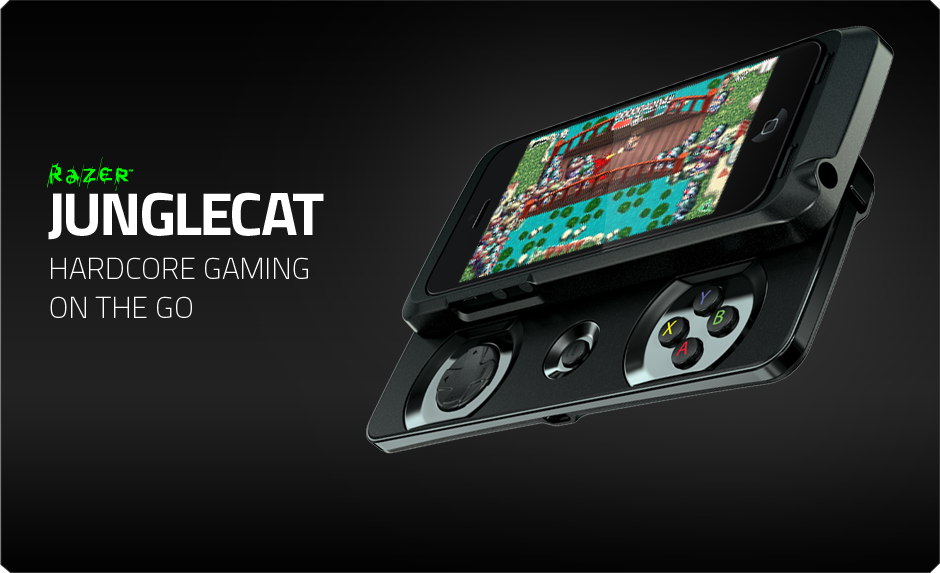 Well, Razer might turn some of that around. The first wave of MFi controllers all seemed to be racing their products out to be first to market. The SteelSeries Stratus is the best one available now, but the bar hasn't been set very high. Razer is a company well known for making awesome PC/console gaming accessories, but to be fair, so is SteelSeries. The difference here is Razer has taken their time with this controller, which could make all the difference.
Here's the promo video:
As you can see, the design of the Junglecat is very similar to the Blade Pad in that it always stays connected to your phone and the controller portion slides down when you need it. It's better than the other clunky snap-on controller cases, but is probably going to make your iPhone 5/5s pretty thick when it's on.
Where I think the Junglecat will pull ahead is in its companion app where you can tweak the settings of the device on the fly. Analog sensitivity on these controllers have left a lot to be desired as it varies greatly from game to game how the analog controls are interpreted. Hopefully the companion app smooths that out a bit.
For (loads) more information, check out the Razer Junglecat site, alternatively you can be notified when the controller is available to purchase for $99 here.