Welcome to another week of new iOS games. It felt like it might be kind of a "weak week" but it's actually turned out to be pretty stellar. The new X-Men game looks rad, Everplay's Bill Killem feels like Super Crate Box meets Canabalt (which is awesome), and OTTTD actually has me stoked to play a tower defense game for once. Oh, and totally get Bounden, it's one of the most unique experiences I've ever had on the iOS platform. You have to be all touchy feely with another human being though, so it's not for everyone. Finally, there's a freaking MacGyver game. Do I need to say any more than that?
Bill Killem
iTunes Description
Kick ass, take names, and stop an alien invasion in this thrilling retro action romp, Bill Killem. Storm the rooftops of Los Angeles with guns blazing as you fight for Earth in all its pixel glory. The premiere of Bill Killem's latest blockbuster movie has been interrupted by an alien invasion. Head to L.A. and fight back against the alien forces.

They don't call him "Bill Killem" for nothing! Grab weapons as you run and arm this gun-totin' superstar with everything from machine guns, shotguns, bazookas and anything that'll blast those dastardly aliens into smithereens! Complete tons of challenges and level up Bill's abilities. Don bad-ass disguises and equip Bill with running shoes, jetpacks and more!
Forum Thread: Bill Killem – (by Chillingo Ltd)
---
Bounden
iTunes Description
A whimsical dancing game for two players, with choreography by the Dutch National Ballet. Twist and twirl elegantly, or get entangled with a friend.

Holding either end of a device, you tilt the device around a virtual sphere following a path of rings. You swing your arms and twist your body, and before you know it, you are already dancing.
Forum Thread: Bounden – (by Game Oven)
---
Crystalia: Orb of Magic
iTunes Description
Help Asep and Euis protect the orb from the evil monsters!!!

Waves of monsters are attacking, they move fast, strike hard, and never give up. Don't let your defense down, protect the magical orb at all cost. Shoot them with your gun and cast powerful magic to blast them all.
Forum Thread: Crystalia: Orb of Magic (by Monzee Digital)
---
Eliza's Quest
iTunes Description
Eliza, a famous chatbot psychotherapist, has depression for many years.

You were invited by Dr. Iris B., the chairman of Tobor Therapy Association, to be involved in Eliza's therapy process by pretending to be her patient.

This morning, you received a letter from Iris, informing you that your second appointment with Eliza is confirmed.

You will find out more of Eliza's story, by talking to her in the right way, and asking her the right questions.

You have her file ready with you, and the conversation starts…
Forum Thread: Eliza's Quest (by Shu Pui Ko)
---
Fallen Lords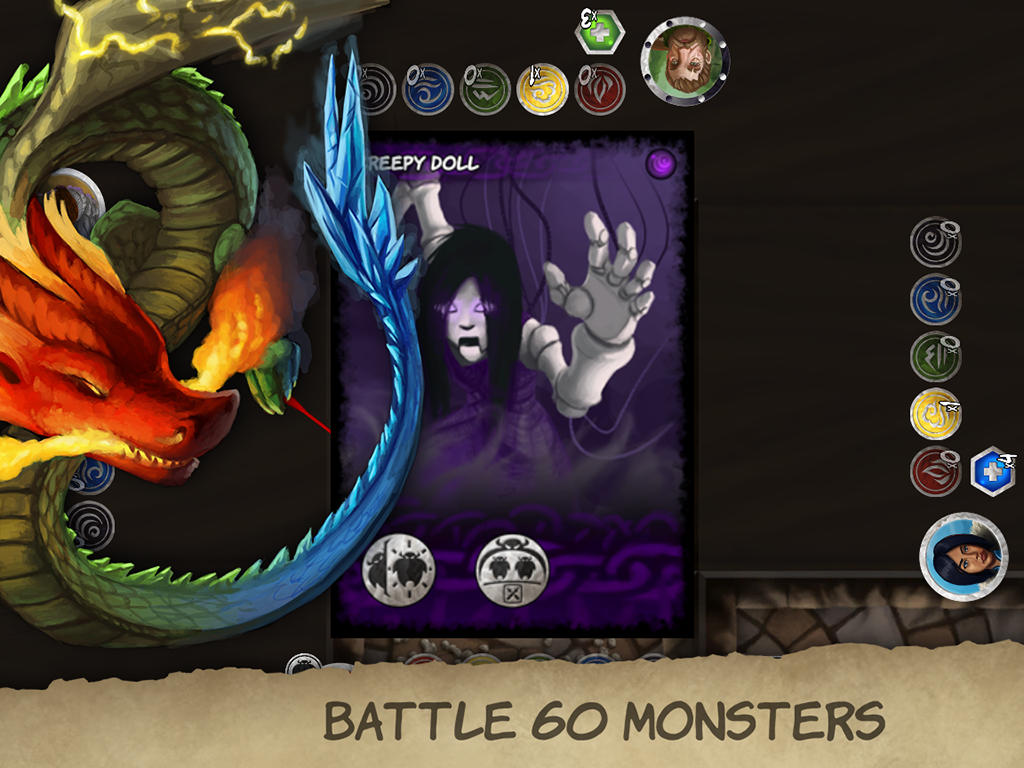 iTunes Description
Fallen Lords is a cooperative board game in which you and up to 3 friends explore the buried city and defeat the Fallen Lords before they escape their ancient bonds!

SYNOPSIS
The Ancient Seals are beginning to weaken and their captives, known only as the Fallen Lords, stir in the buried city. The Fallen Lords must be defeated before they break free and twist the world into their own desolate kingdom.

Now only the most heroic delve into the dungeon below to stand against the Fallen Lords.
Forum Thread: Fallen Lords (by Seth Gupton)
---
Fate of Nations
iTunes Description
In Fate of Nations you take your country from the dawn to the end of time, develop your cities, research new technologies, build units and wonders, sign treaties and fight battles – in a truly huge world with thousands of other players.

With advanced diplomacy and thousands of cities on a global map, players must struggle to survive. In the early years, you need to build towns and cities, but soon you'll make treaties or alliances with neighbours, build up your armies, develop inventions and improve your territory. This massive complexity makes Fate of Nations one of the biggest crossplatform games ever made.

The advanced graphics are realistic, based on historical models, so the game looks great on any platform. Players of civ-like games will find this very familiar – but much bigger! And, of course, it's free! Can you decide the fate of your nation? Or will someone else?
Forum Thread: Fate of Nations – A Civ-like MMO strategy game from HeroCraft
---
Final Flight of the Perseus
iTunes Description
You are the captain of the starship Perseus. Aliens intent on wiping out human existence have come, and you alone stand against the horde. Give them Hell, Captain!

Destroy wave after wave of insidious aliens in this intense action arcade shoot-em-up. Unlock insanely powerful weapons and use them to send the enemy host into a fiery grave.
Forum Thread: Final Flight of the Perseus – (by By Third Party Ninjas LLC)
---
Flick Home Run!: Zombies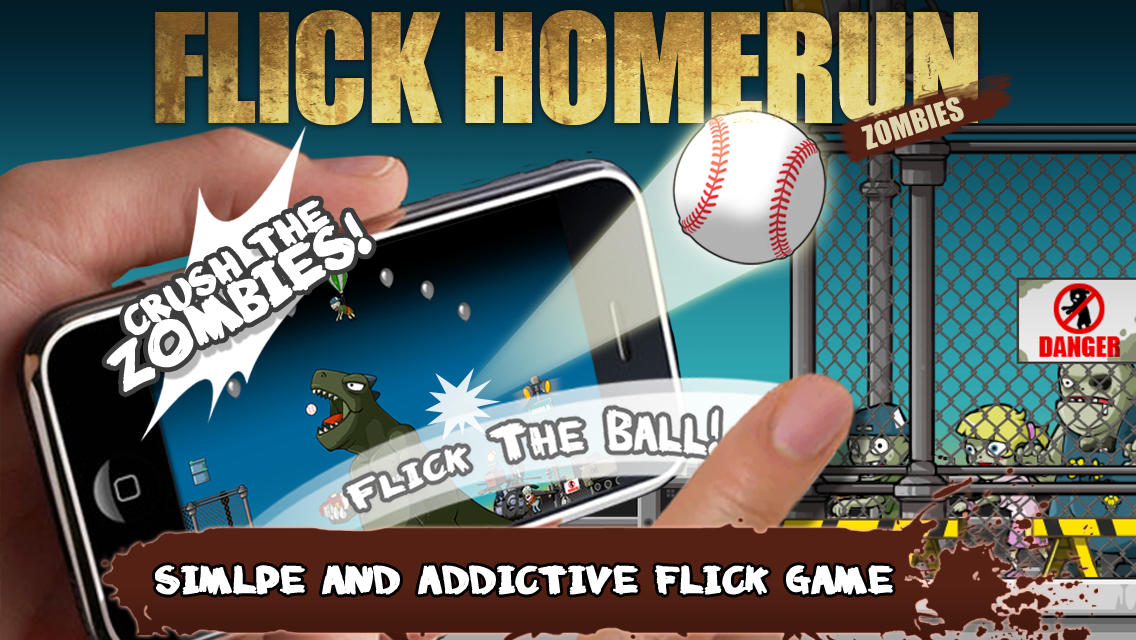 iTunes Description
Flick your finger and make a homerun.
You can experience a real baseball batting through the physical pendulum.

This is a game in which you can experience various throws based on the pendulum. The ball will fly further if you can hit the ball directly with the quick flick. Experience a "real-life like" batting simulation.

Just Flick The Ball ! Home Run For You !
Forum Thread: Flick Home Run! : Zombies (by Infinity Pocket)
---
Frontline: Road to Moscow
iTunes Description
Seize Russia. Win the war.

The German Army needs YOU to command their forces into the most ambitious invasion plan ever imagined: invade Russia and lead the mighty Wehrmacht on towards Moscow.

The variety of maps and battle situations is what makes Frontline so different and engaging: you are confronted with blitzkriegs, trench wars and dog fights, but also unusual situation such as missions to capture an armoured convoy or recover important documents. You will also find yourself capturing strategic positions and destroying fortifications.
Forum Thread: Frontline: Road to Moscow (by Slitherine)
---
Globosone: Path of the Swarm
iTunes Description
Globosome is an exploratory action adventure in which you are a little spherical being that has lost its swarm.

By feeding on your natural environment, you can replicate into your own swarm. The swarm enables you to accomplish things that would be impossible alone.
Forum Thread: Globosome: Path of the Swarm – (by Fabian Schaub, Thomas Krueger)
---
Goal 2014 Football Manager
iTunes Description
Do you have what it takes to be the best soccer manager? Join our friendly community online to play the fastest-growing sports game worldwide! Lead your team to the top of the standings while playing your friends in a complete soccer management simulation game.

Featured as a top soccer mobile app in over 50 countries and 9 languages, GOAL Soccer Manager offers an up-to-date, completely free simulation experience with no in-app purchases. With thousands of managers playing matches every day, it is up to you to develop an unbeatable team!

The experience begins when you acquire a new soccer squad and start your first season in the lowest league. Your job will require you to determine strategies and tactics to make each choice a soccer manager would make to properly run a soccer team. Your success and chances of advancing will be based around your actions and decisions. Just like real soccer, you will also compete in Cup matches similar to Champions League.
Forum Thread: GOAL 2014 Football Manager (by GoalGames)
---
Gunfinger
iTunes Description
SHOOTER GAMEPLAY REDESIGNED FOR TOUCH
Easy to pick up, challenging to master, it's up to you and your fast finger skills to mow down hordes of undead hillbillies using the GUNFINGER aim system.

A NEW CHALLENGE FREE EVERY DAY
There's always something new with Daily Challenge, enjoy playing a new mission every day!

POWERFUL UPGRADABLE WEAPONS
Customise an arsenal of unique weapons, including shotguns and sniper rifles, to take down undead monsters, rescue civilians and complete increasingly challenging skill missions.
Forum Thread: GUNFINGER (By Pixel Toys)
---
MacGyver Deadly Descent
iTunes Description
MacGyver is back! In a new, thrilling action game, MacGyver is tapped as the last hope when a computer virus rips through the top secret D.A.W.N Laboratories, trapping its scientists underground. Arriving on the scene, Mac realises it's a race against time before the laboratory runs out of air and so must make a potentially deadly descent into the complex. Mac works his way through the labyrinth of complex puzzles but– little does he know– that an even deadlier enemy awaits him in the darkness.
Forum Thread: MacGyver Deadly Descent – (By FairPlay Media Limited)
---
OTTTD
iTunes Description
HEROCORP™ WANTS YOU. Command heroes, build towers, discover strange and exotic worlds and blow them all to bits.

* An intense tactical blend of TD and RTS gameplay
* Build and upgrade towers for attack and defense
* Command a squad of heroes
* Go head to head against epic bosses
* Level up heroes, and unlock devastating weapons

Do you have what it takes?

JOIN UP TODAY.
Forum Thread: OTTTD – (by SMG Studio)
---
Panzer Tactics
iTunes Description
Strategists to the frontline! The HD remake of the Nintendo DS classic.

The year is 1939 and the world is on the brink of one of the largest military conflicts in the history of mankind: World War II! Experience history first-hand and join the Soviet Red Army, the German Wehrmacht and the Western Allies. Fight your way to Stalingrad, push back the Germans and help the Allies liberate Europe – you'll be fighting on all sides of the war.

With over 150 units you'll have extensive tactical possibilities at your disposal. Environmental factors like terrain, weather or seasons offer new and ever changing challenges. No one game is like the other. Tactical mistakes are mercilessly exploited and punished! Plunging the world into war is easy – liberating it is the true challenge! Are you the strategist that the world has been waiting for?
Forum Thread: Panzer Tactics (by bitComposer Online)
---
Parasol
iTunes Description
Parasol loves apples, but can't fly to reach them! It's up to you to guide our flightless friend to his favourite fruit!

Swipe or twist with your fingers to rotate the world, and then tap to cause Parasol to plummet to glory!

Earn stars, unlock hats, and give Parasol a crash course in the finer points of flight!
Forum Thread: Parasol (by Mark Arrebola)
---
PES Manager
iTunes Description
Take on the world with the team of your dreams!

Enjoy an authentic soccer game experience with "PES MANAGER" from KONAMI!
Gather Europe's top players and create your own unique soccer team!
Forum Thread: PES MANAGER (by KONAMI)
---
Pivot Strike
iTunes Description
Pivot Strike is a retro, pixel, arcade shooter built for quick reflexes and high score chasers. Pivot Strike features a unique control set up, touch anywhere to move your ships, touch with a second finger to rotate the ships. In a vertical formation your lead ship will fire twice as fast, in a horizontal formation both ships will fire at a slower rate but will cover more ground. Your Red Ship can absorb blue bullets and your Blue Ship can absorb red bullets, adding a strategic level of defense to your formations. If you like shooters or anything pixel/retro, this is the game for you.
Forum Thread: Pivot Strike (by Paul Lind)
---
Pixel Garden
iTunes Description
Presenting Pixel Garden, a deeply engrossing and challenging iPhone and iPad game. Showcasing a unique visual style, Pixel Garden combines a modernized retro-arcade look with bright LED-like particle graphics. The puzzle gameplay involves combining flowers of varying colours and shapes to create gardens – bright multi-coloured pieces that litter the game board as you play. Featuring a carefully crafted harmony of colour and sound, the game continually increases the number of colours, shapes, and sounds, adding to both the challenge and the audiovisual experience.
Forum Thread: Pixel Garden (by Oooweeooo)
---
Smash the School
iTunes Description
From the creators of Smash the Office!

High school dream come true!
Are you ready to smash stuff!?

1. Smash the School with guerrilla weapons!
2. Earn upgrades: weapons, rooms, outfits!
3. Relieve your stress!

Play the dream!
Forum Thread: Smash the School by Tuokio
---
SXPD
iTunes Description
SXPD is an exhilarating action racing game and a state of the art digital comic book fused into one. Essentially the world's first true game-comic book hybrid, SXPD offers you two top quality app experiences for the price of one. Play through each of the game's six chapters to unlock and unravel the whole story.

Set in the fictional, privately owned 52nd state of America called New Royale, a secret order is in possession of a modern day Pandora's box; a weapon of mass destruction. Once opened, it will unleash a calamity upon New Royale.

SXPD pursuit force Indigo is dispatched to stop the order at all cost and recover the destructive weapon, but time is running out…
Forum Thread: SXPD (by Little Chicken Game Company)
---
Uncanny X-Men: Days of Future Past
iTunes Description
Play as Wolverine, Kitty Pryde, Colossus, Cyclops or Scarlet Witch as Marvel's finest X-Men fight for the future of mutant and human kind in the two separate timelines of Days of Future Past.

The world around you is in ruins. Sentinel robots have enslaved most of the United States and are set to stage a global war. The X-Men have failed; the few who survived this nightmarish future are imprisoned in Mutant Internment camps. But all is not lost, the battle for the future can be fought in the past. With one chance to re-write history, The X-Men must stop this war by preventing the assassination of Senator Kelly.

Recreate one of the most iconic stories from the X-Men universe, based on John Byrne and Chris Claremont's original comics and expanded to tell the whole story behind the nightmare that is the Sentinel Uprising. Journey through a post-apocalyptic New York City, Washington D.C., Savage Lands, Asteroid M and more.

Experience this exciting new adventure from Glitchsoft, the developer behind He-man: The Most Powerful Game in the Universe.
Forum Thread: Uncanny X-Men: Days of Future Past – (by GlitchSoft)