Gameloft continues to trickle out new details about their upcoming first-person shooter Modern Combat 5: Blackout ever so slowly, and today they've revealed two new features of the highly anticipated title. First up is a new unified progression system. Everybody knows that Modern Combat games feature both a single-player campaign as well as a hefty online multiplayer mode, both of which could probably be their own standalone games. In fact, we reviewed the single-player campaign and the multiplayer portion of Modern Combat 4 separately for that very reason. In Modern Combat 5, those two major portions of the game should feel more cohesive with a unified progression system. Whether playing the campaign or the multiplayer, experience earned will go towards advancing your character's overall level. This is true of the weapon mastery system as well, and if you unlock a new weapon it doesn't matter if you did it during the campaign or multiplayer you'll be able to use it in both.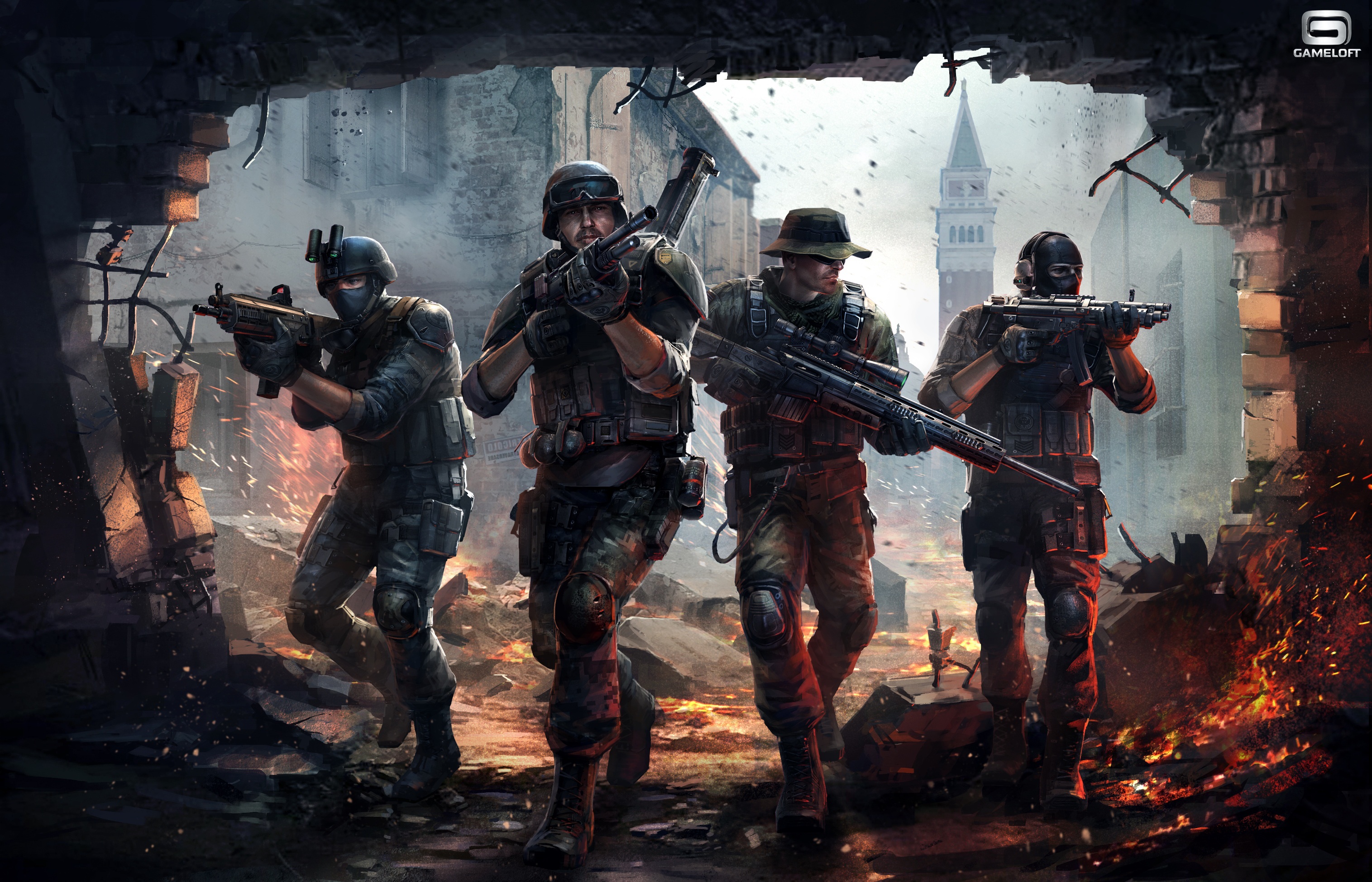 The other big reveal today is the announcement of soldier classes, which you can see in illustrated form above. Classes should be familiar to anyone who's played basically any of the major military first-person shooters in recent years, and each class in Modern Combat 5 will have their own upgrade path and unique set of perks. Again, those upgrades and perks will be part of that unified progression, so you can achieve them through both single player and multiplayer. There are four soldier classes in Modern Combat 5 and they're pretty typical. They break down as: Assault, an aggressive medium-range class that utilizes assault rifles and pistoles; Heavy, a durable close-to-medium range soldier proficient with shotguns and RPGs; Recon, the fast and sneaky class who excels at close range combat and uses SMGs and pistoles; and the Sniper, who as you can imagine is good at long-range combat and uses sniper rifles and pistols.
Unfortunately, that's all the new details for now, but I believe that Gameloft just continuing to talk about Modern Combat 5 is a good sign that it's not too far off. Stay tuned for more (tidbits of) information as they're revealed in the coming weeks.