Today Telltale Games has released the first in-game screenshots of Tales from the Borderlands, their upcoming adventure game set in the Borderlands universe. This surprising mashup of Gearbox Software's stylish first-person shooter RPG and Telltale's knack for adventure games was first announced back in December, with new details divulged at SXSW back in March. What we know about Tales from the Borderlands is that it takes place after the story of Borderlands 2 and you'll play through the game from two viewpoints, that of Hyperion employee Rhys and a con-artist named Fiona. Both characters are telling their versions of events that took place leading up to the two characters coming together, and with the world of Borderlands being the way it is, it's going to be hard to tell which of the two are telling the truth (if they are at all).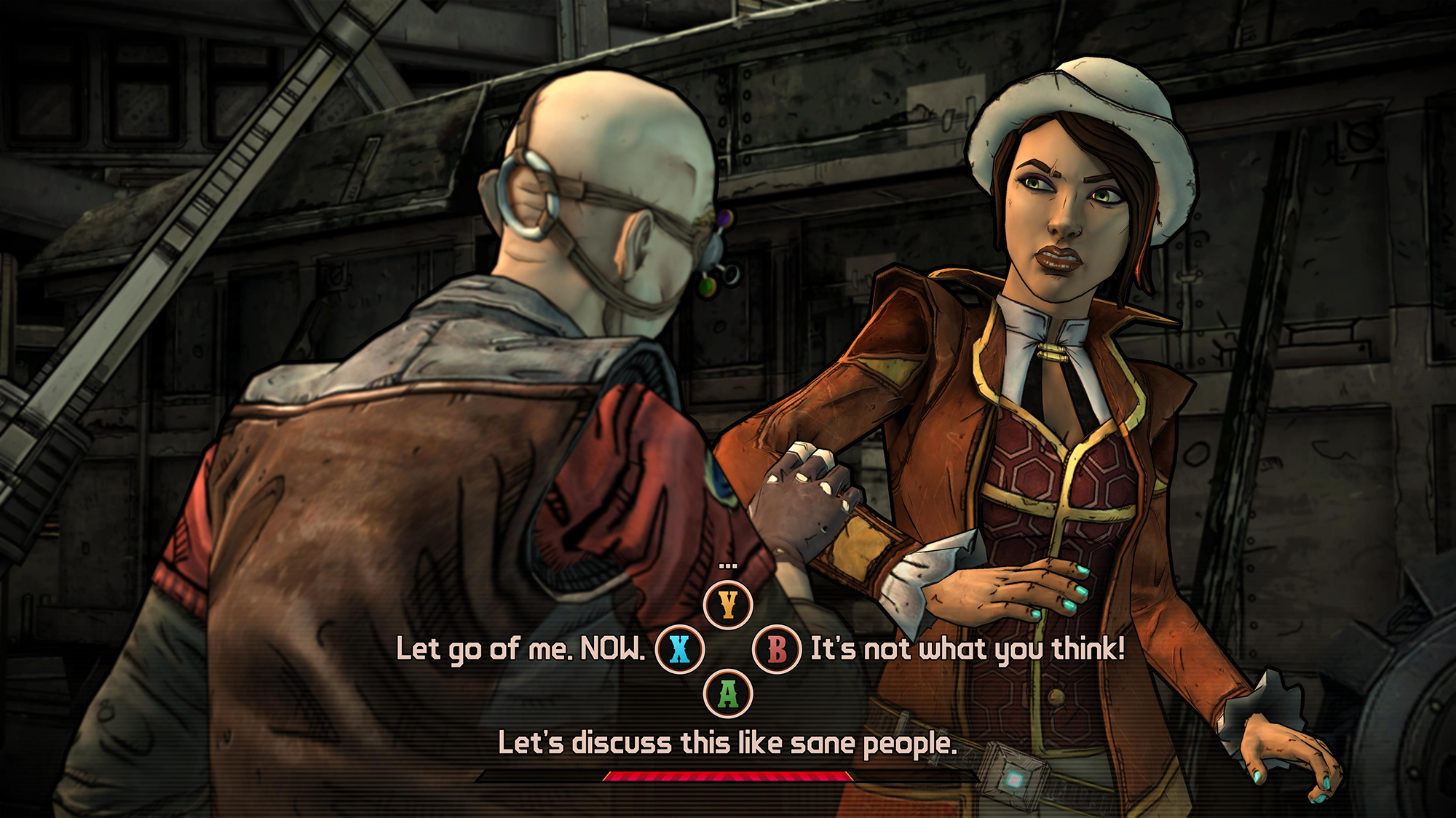 As you can see from the screens, Tales from the Borderlands looks very much like other Telltale adventure games with the options for several different responses in dialogue and choices to make. Over on the Official PlayStation Blog, Telltale's Adam Sarasohn offers up a few more details on the upcoming game. As expected, it'll be an episodic release like other Telltale games, with each episode running $4.99 or cheaper if you opt for a season pass. The choices you make in the game will matter and will affect how the story plays out over its full course. Also, whatever loot you'll collect in Tales from the Borderlands will be available in "other areas of the Borderlands franchise," which most likely means it'll transfer into Borderlands 2 somehow.
Tales from the Borderlands is set for release on iOS and most other major platforms sometime in 2014, and we'll bring you more details on the game as they're revealed.