The recorded story of modern man has been divided in to chapters of historical significance, with events and accomplishments that every person alive today is taught about in grade school. The ancient Egyptians constructing of the pyramids, Alexander Flemming discovering penicillin, Neil Armstrong setting foot on the moon first, and now, Madgarden releasing Hodappy Bird (Free) on the App Store. A new age of iOS gaming is upon us, and nothing will ever be the same.
Launching the game for the first time brings you to an Apple-mandated warning screen emphasizing that the bitcoins used inside of Hodappy Bird are not real. Remember this before proceeding. With a simple tap of the screen, you're off Hodapping away. The goal of the game is to tap to maintain altitude while seeing how many pipes you can fly through without hitting a pipe. This innovative gameplay mechanic will truly test your might as an iOS gamer, as there's no room for error.
While playing, you will earn fake bitcoins, which spawn after every 25th pipe you fly through. If you can't make it all the way through 25 in a row, that's fine, Hodappy Bird doesn't care. Those 25 can be spread across multiple sessions. Alternatively, you can earn fake bitcoins by watching Vungle ads for a variety of exciting iOS games like Clash of Clans (Free), Game of War – Fire Age (Free) and many others.
You can then use these fake bitcoins for legitimate pay to win mechanics. If the game is too difficult for you, you can straight up pay three bitcoins to continue playing right where you died, keeping your score rolling with you. Additionally, if you get bored of watching the same old Hodappy Bird flying around, you can re-roll your appearance with a variety of hats and glasses.
If you fancy yourself more of a hardcore gamer, and the idea of pay to win mechanics angers you to your core, Super Hodappy Bird 64 mode is for you. Designed for play while wearing GUNNAR Optiks, this ultra-advanced professional gamer mode features no continues, separate leaderboards, and a shifted color palette.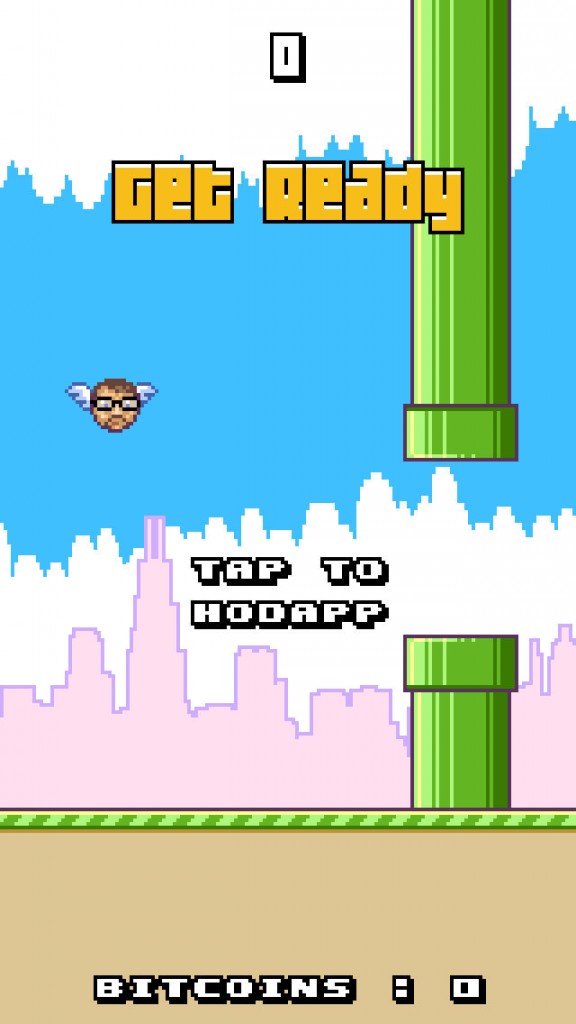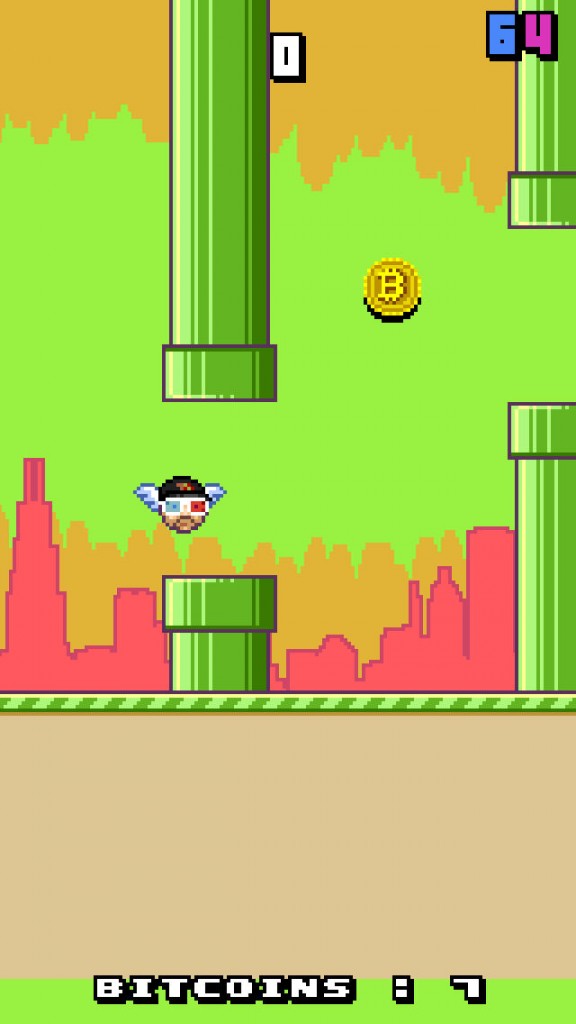 Multiple game modes, brutal difficulty, incredible pixel art, totally unique gameplay, and intense levels of customization makes Hodappy Bird an undeniable classic. Taking all of this in to account, we've awarded the game our highest and most coveted rating ever: 20 golden nuggets.
---
Eli Note: Before anyone gets mad at me, of course this isn't a real review. The entire point of Hodappy Bird is to just be silly as it's been a running joke on the podcast and on our Twitch streams forever. For more information, see the animated .gif-laden forum thread or the behind the scenes post over at Cult of Mac. Seriously though, it's free, and Madgarden did a hell of a good job making yet another Flappy game. Check it out if you want.