In case you missed the drama, following a botched launch that felt like a soft launch hardcore iOS gamers did what they always do: Download games using their New Zealand accounts the second they hit the App Store and start sharing their experiences via text descriptions, screenshots, and videos in our forums. FOX's reaction to this was to issue copyright claims, close Twitch channels, and basically swing their legal flail at anyone they could. Many TouchArcade community members were caught in the crossfire, but thankfully at least Twitch has come to their senses and restored the channels that were suspended as a result of FOX's legal hissy fit.
If this soiree hasn't left you, like us, with a worse taste in your mouth than epoisses cheese left in the sun too long, and you still want to support FOX by downloading the game… You're in luck. Family Guy: The Quest for Stuff (Free) is now available on the App Store.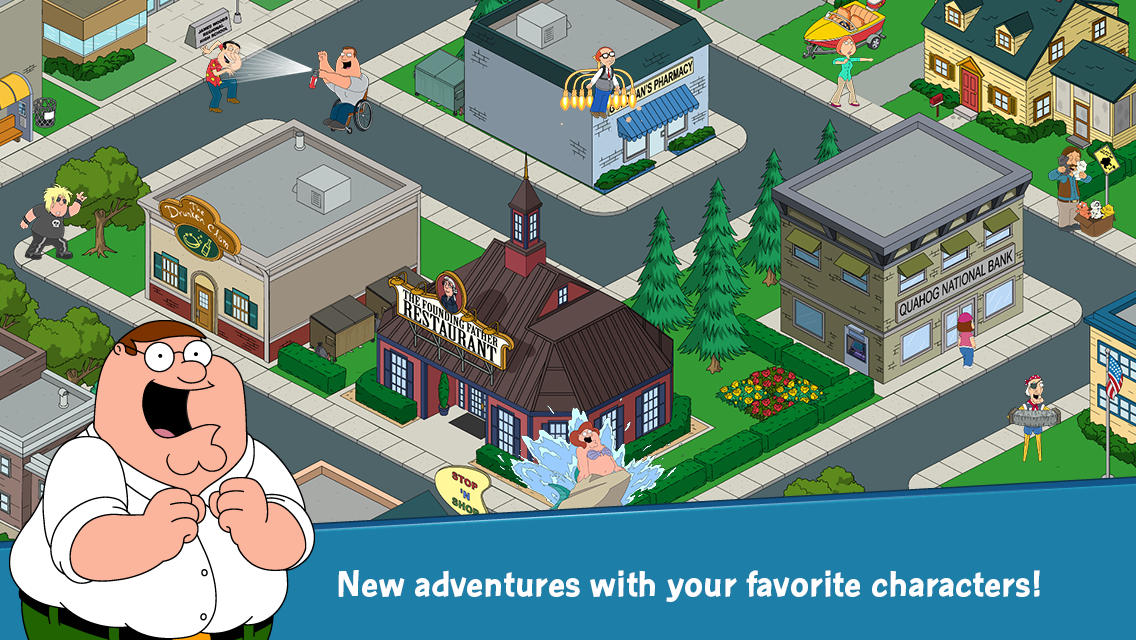 Featuring the same fan service-laden but mind-numbingly boring gameplay of The Simpsons: Tapped Out (Free), players users are put to the task of rebuilding Quahog via babysitting timers and spending premium IAP currency. If that sounds fun, and you want to support a company who answers enthusiastic gamers with legal abuse, go nuts.
Oh, and if you're considering downloading the game to leave a one star review, don't. Downloading a free to play game is the best thing you can do to support them as the only thing that matters when it comes to games like this is chart positioning which your single download ever-so-slightly contributes to.