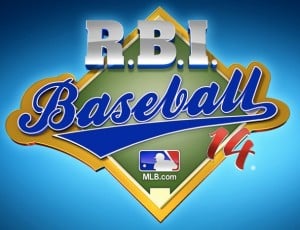 At the beginning of the year, Major League Baseball and their MLB Advanced Media in-house development studio announced that they would be bringing the classic RBI Baseball franchise back after nearly twenty years with RBI Baseball 14 for home consoles and mobile devices. Just last week, it was revealed that the game may be set for an April 10th release. Today, MLBAM dished out the first actual details about RBI Baseball 14, and as someone who is desperate for a good baseball game on mobile, it sounds like it will be right up my alley.
The last entry in the RBI Baseball series was in 1995, and for the rebirth MLBAM wants to stick close to those classic roots. This means that RBI 14 won't be a deep simulation game, but it won't quite be an over-the-top arcade game either. It'll fall somewhere in the middle. "It's going to be very true to the roots of the brand," MLBAM VP Jamie Leece told Polygon in an interview. "It will be fast-paced; games can be played in under 20 minutes. From a user control standpoint, fans will find the controls to be 'classic,' reminiscent of the two-button controls from games of that generation."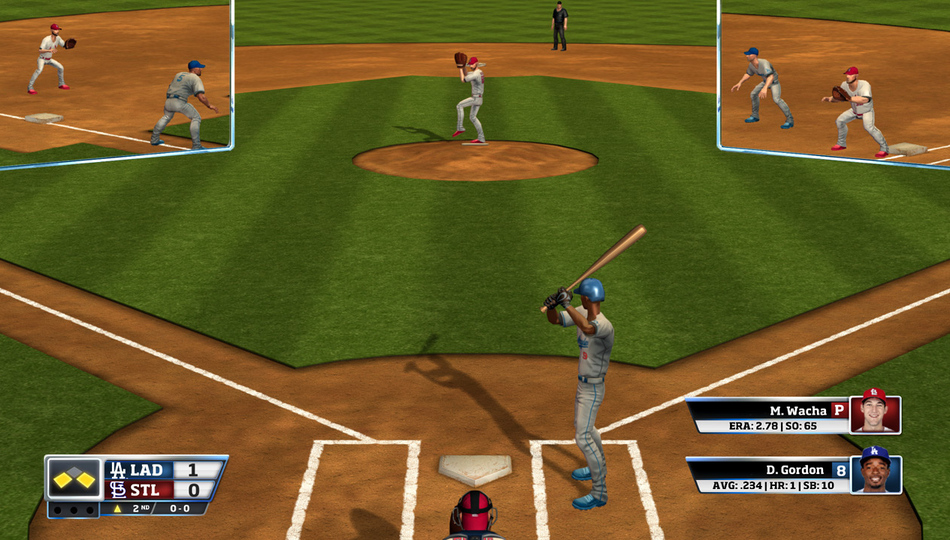 The focus on simplified mechanics is refreshing given the often complex nature of sports simulation games that have released in the years since the last time RBI Baseball was in the mix. That's especially true on mobile touchscreen devices, where simple one or two-button control schemes shine. While RBI 14 will feature real MLB teams and 480 real-life active MLB players, they're taking another cue from the past in how all those different players will be represented visually in the game. In true old-school fashion, the big guys will be sluggers, average-sized guys will be good all-around, and slim guys will be great contact hitters.
However, just because MLBAM is going for a throwback arcade experience, RBI 14 won't have many of the things associated with "arcade" sports games. So no power-ups, no over-the-top superhuman feats, no bats getting set on fire when a player is hot. It's an arcade game in the sense that anybody could walk up to it and understand how to play without going through a lengthy tutorial or having to read a handbook on how to control the game. In fact, despite the simplistic mechanics, MLBAM is utilizing their extensive collection of real-life MLB statistics to make sure that the players in the game perform how you'd expect them to, so there will be a nice layer of realism taking place under the hood of the game to ensure it feels like an authentic MLB experience.
Another huge bit of news about RBI Baseball 14 is that it will be a premium experience. Though no price has been announced, MLBAM did confirm that there won't be any IAP or microtransactions in the game. That's music to my ears, since MLBAM's previous mobile efforts have always been hampered by an aggressive free to play monetization scheme. MLBAM wouldn't confirm the reports of an April 10th release date, but did say it'll be coming out in "early April" on current-gen consoles and mobile devices, with Xbox One and PS4 versions following soon after. I, for one, cannot wait to get my hands on the new RBI Baseball 14.
[Polygon]