Rockstar's Grand Theft Auto: San Andreas ($6.99) is an indisputable classic of open world gaming. We gave it five stars in our review, which segued right into naming it game of the week. The game's forum thread has been a hive of activity, and it's really hard to come up with more positive things to say about the iOS port of GTA:SA.
Since Rockstar introduced so many RPG elements into the game, if all you want to do is roam around and cause carnage, you're at a significant disadvantage on your first launch of the game compared to if you take the time to level everything up and hit a 100% completion point. We're talking infinite sprint stamina, infinite ammo for all your guns, maximum stats for all your weapon… Oh, and a fighter jet and a tank that spawn right next to your house on Grove Street along with much more.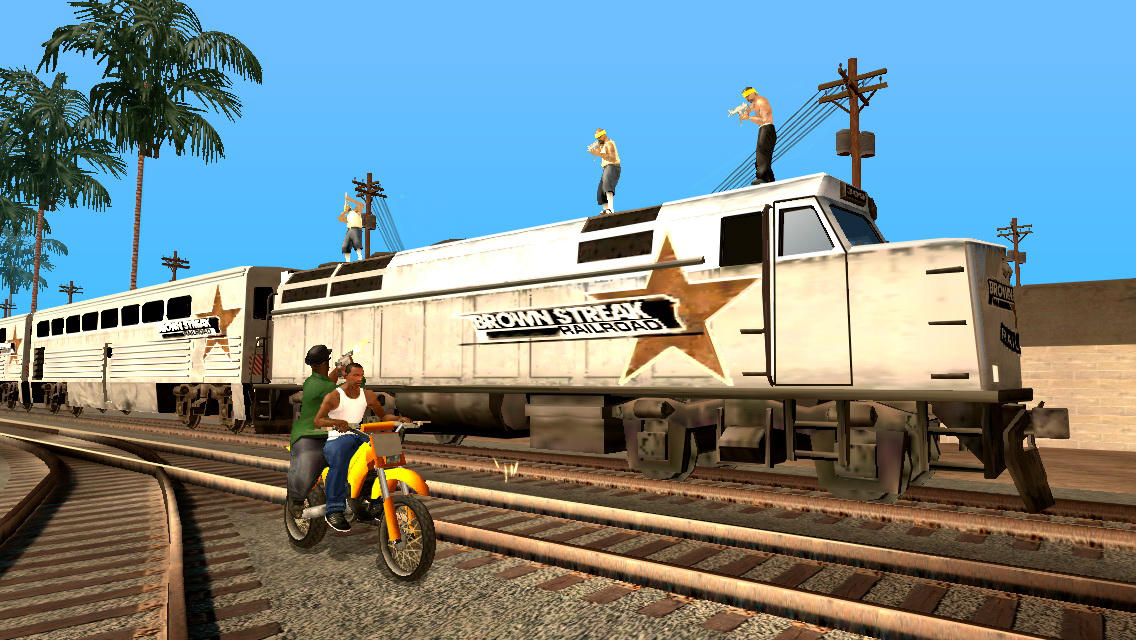 Well, thanks to forum member Dan007, you can quickly and easily cheat your way into loading his save game on to your iOS device to enjoy your five star wanted levels in the most fantastic way imaginable. You'll find everything you need in this thread. The save game is attached to the first post so you'll need to log in to our forums to grab it, and the instructions to get it on your device via a program like iExplorer or something similar are all there.