Historically speaking for iOS gamers, despite being among the largest mobile conventions in the world, Mobile World Congress hasn't ever yielded much we'd be interested in. It's a conference filled with ten million variations of every nearly identical Android device, the hardware that powers cellular networks, and a bunch of other highly technical stuff that has nothing to do with iOS games.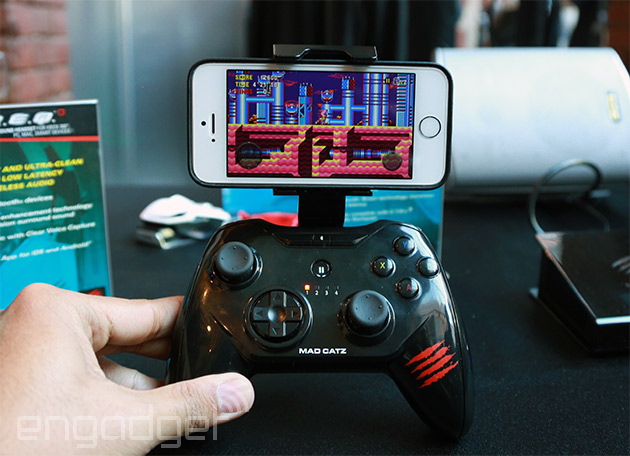 Well, that changed this year. Say "Hello!" to the Mad Catz C.T.R.L.i Bluetooth iOS 7 controller. Engadget scored a hands on, and had lots of good things to say to it- Largely due to the fact that it seems to essentially be a repurposed MLG Pro Circuit Xbox 360 controller, which Mad Catz has been reviewed quite well since its release over a year ago.
The iOS variety comes with a removable clip for holding your iPhone, and being Bluetooth, will seamlessly connect with any device capable of utilizing iOS 7 controllers instead of being stuck with hogging the Lightning port of the iPhone 5/5s like the Logitech and MOGA offerings. The Mad Catz C.T.R.L.i will be available for $80 in early spring, and according to Engadget, will come in black, white, blue, red, and orange.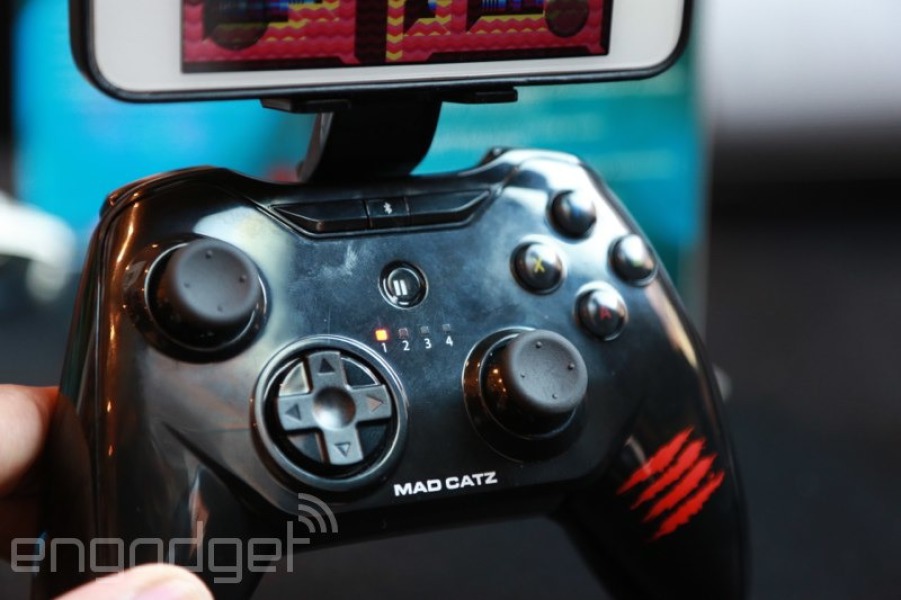 As someone who has all the current available iOS 7 controllers cluttering up my desk, I'm ridiculously excited for a full-sized controller to hit the market. My current favorite is the SteelSeries Stratus, but its tiny form factor leaves much to be desired for long play sessions and its wacky trigger layout seems to prioritize form over function.
Hopefully 2014 is the year of awesome iOS 7 controllers.
[via Engadget]