The idea behind the TouchArcade Game of the Week is that every Friday afternoon we post the one game that came out this week that we think is worth giving a special nod to. Now, before anyone goes over-thinking this, it doesn't necessarily mean our Game of the Week pick is the highest scoring game in a review, the game with the best graphics, or really any other quantifiable "best" thing. Instead, it's more just us picking out the single game out of the week's releases that we think is the most noteworthy, surprising, interesting, or really any other hard to describe quality that makes it worth having if you were just going to pick up one.
These picks might be controversial, and that's OK. If you disagree with what we've chosen, let's try to use the comments of these articles to have conversations about what game is your game of the week and why.
Without further ado…
Bug Heroes 2
When the original Bug Heroes launched just over three years ago, it took the typically shallow dual-stick shooter genre and amped it up with elements of tower defense and an RPG-like character progression system. It went on to be one of my all-time favorites, and it set a high benchmark for any dual-stick shooters to follow it. In fact, nothing has ever quite captured the same magic of Bug Heroes for me in the three years since its release. Until, of course, the long-awaited sequel Bug Heroes 2 ($1.99) launched this week.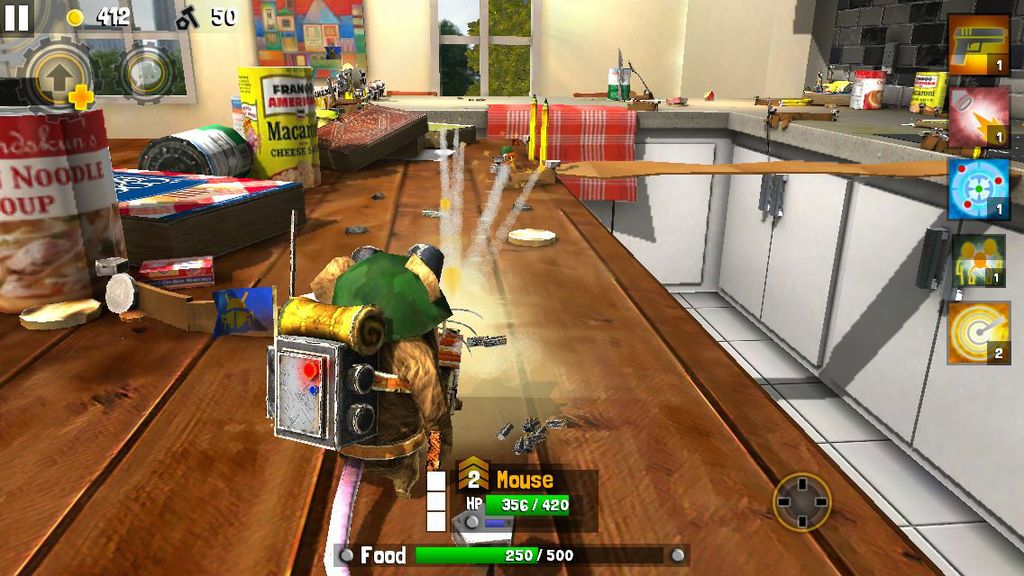 Bug Heroes 2 offers the same satisfying action and strategy of the original, but amped up in every way possible. A huge roster of 25 different playable characters will ensure that there's always a character with a style that suits your taste. Not just that, but the wide variety of mission types in Bug Heroes 2 means that you'll have to actually utilize all of them in order to be successful. There's no filler characters here. Each are incredibly well balanced, and every single one of them have benefits and weaknesses that will need to be taken into account for any given situation. Coupled with the ability to choose a team of two characters and switch between them on the fly during play, there is just a crazy amount of different strategies players can take advantage of in the game.
Along with a never-ending stream of single-player missions to complete, a solo player can also take part in skirmish matches agains the AI or an endless survival mode against increasingly difficult waves of enemies. Then there is a competitive online multiplayer mode featuring up to 2v2 action. Not to mention that all the characters in the game have a persistent leveling system. Basically, what I'm getting at is that Bug Heroes 2 should keep players busy for a long, long, long time. There is a ton of stuff to do, and I'm looking forward to spending the coming weeks, months and perhaps even years fully learning the ins and outs of the game.
I really can't overstate how great the variety is in Bug Heroes 2, and how well it improves on the ideas of the original without going overboard trying to cram everything plus the kitchen sink into a sequel. The game has been the top discussion on our forums since its release, and it's an effortless recommendation for fans of the original or those who are looking for a meaty action game on their mobile device.