Earlier this week we learned that GBA4iOS, an emulator for iOS that runs Game Boy Advance and legacy Game Boy games, was getting a massive revision and being rebuilt for iOS 7. Well, now that the countdown timer on the GBA4iOS website has finally ticked down to the last second, the new version of the emulator is now available. And, as we had suspected, it does not require a jailbreak in order to install it, nor does it require the weird workaround of turning your device's clock back in time like the previous version did.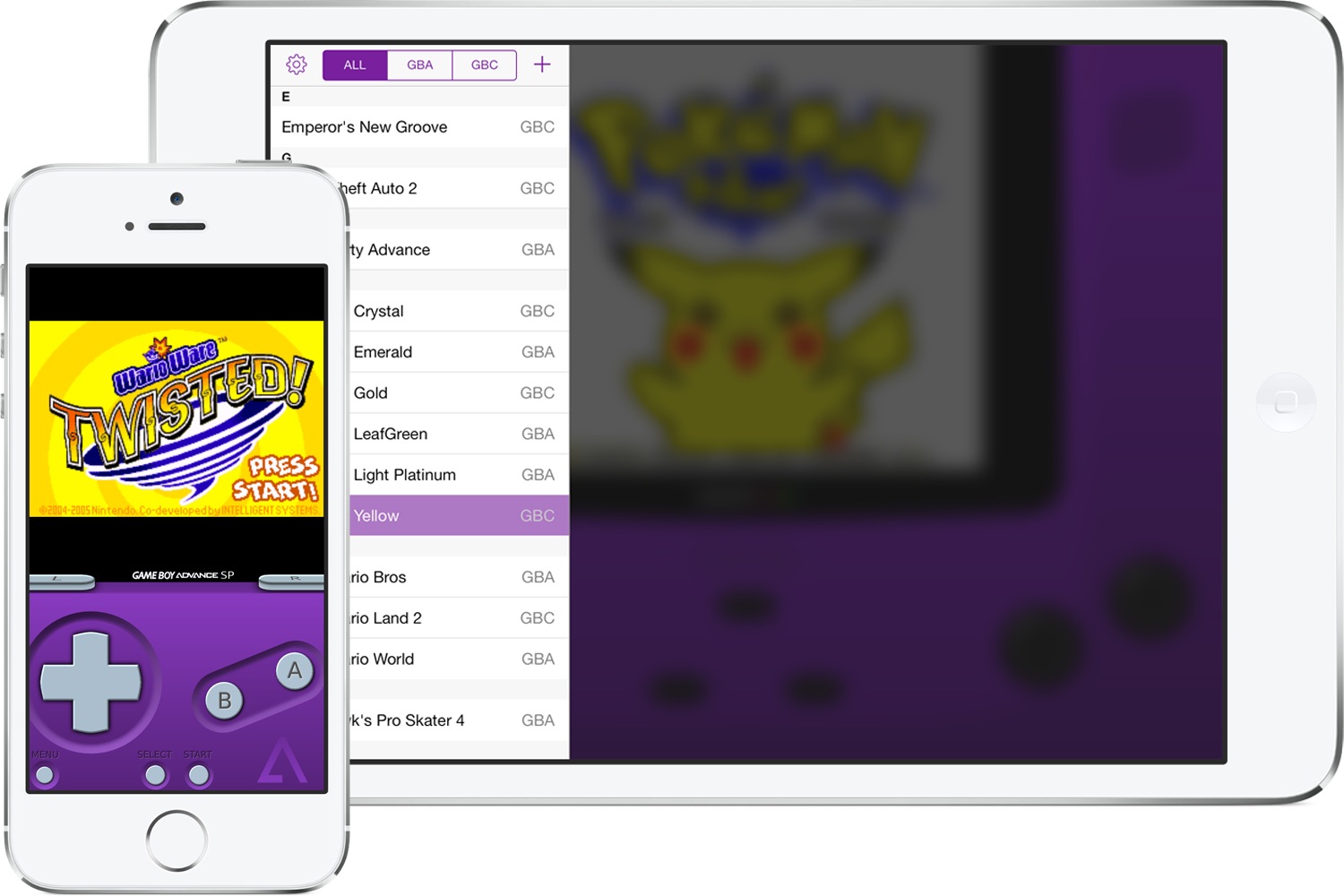 Some of the biggest new features in GBA4iOS 2.0 is Dropbox support so you can store and access all your ROMs in the cloud, tilt functionality, a built-in cheat system which covers all the major cheating peripherals released for the various editions of Game Boy hardware over the years, and support for MFi iOS 7 controllers. And that's just a partial list of new features, there's even more great stuff detailed at the GBA4iOS website. So if you're feeling like getting some old school Nintendo action on your iOS device and have a batch of ROMs in your collection, head on over and download the new version of GBA4iOS, and join in on the discussion in our forums.
Update – Impressions and How-to: Ok, so I've been playing around with the new GBA4iOS and I've come back to share my thoughts. First of all, it's very slick how it all works. Simply visit the GBA4iOS website from your iPhone or iPad, click the button to install, and it'll install the emulator onto your home screen just like a web app. Before it installs you'll be prompted with a warning about installing the app from an unverified source, so if you're squeamish about such things, you might want to hold off.
After installing and launching GBA4iOS, the first thing I did was hit the settings button in the upper left corner and setup my Dropbox account. Again, this works very well and behaves just like a normal app would that was using the Dropbox API. With Dropbox configured, your game saves will sync up to the cloud, though I can't figure out if there's a way to directly add ROMs to Dropbox and then access them via GBA4iOS. It may be solely for syncing your data. However, you can load ROMs using the traditional iTunes File Sharing method, but one of the biggest benefits of the version 2.0 release of GBA4iOS is its ability to load ROMs straight into the app with its built-in web browser.
The browser functionality is accessed by hitting the "+" sign in GBA4iOS. The default page it will take you to is CoolRom.com, which has an extensive list of ROMs available for download. Simply find the one you want and follow the directions to prompt the download process. It'll add the ROM into the list in GBA4iOS. And that's all there is to it. I can't seem to find a way to change the web browser to any other site besides CoolRom, and I'm not even sure if that's possible. Still, the ease at which you're able to add games to GBA4iOS right in the app is really impressive.
I'll keep messing around with GBA4iOS to check out how everything works, and if you'll be doing the same, be sure to share your experiences or ask any questions you may have in the comments section below or in the GBA4iOS forum thread.
Update 2: Well, that didn't last long. As per a Tweet from the developer, Apple has revoked the developer certificate that made this whole thing possible. However, you should still be able to install GBA4iOS by setting your device's date to February 18, 2014 or before, then just switching the time back when you're finished.