EA's Dungeon Keeper (Free) might very well be the most hated free to play game yet, with a particularly brutal listing on Metacritic featuring a Metascore of 46 with "generally unfavorable reviews," a user score of 0.2 out of 10, or, "overwhelmingly dislike", a one star review here, and many outlets scoring the game a zero out of ten. In fact, the only people who seem to be enjoying themselves in Dungeon Keeper are those that are filtering through the five star side of EA's super skeezy rating prompt. EA seems to be pounding the typical free to play game criticism response drum pretty hard, particularly in an an interview with TabTimes:
One thing we really want to express—and it's something that hasn't really been touched on in a lot of the discussion about the game that we've seen—is that in Dungeon Keeper, all content is accessible to paying and non-paying players. We didn't design this as a "pay to play" or "pay to win" game. It is designed as a free-to-play title where players can commit time or money towards their play experience, and every piece of content in the game is accessible without having to spend a dime.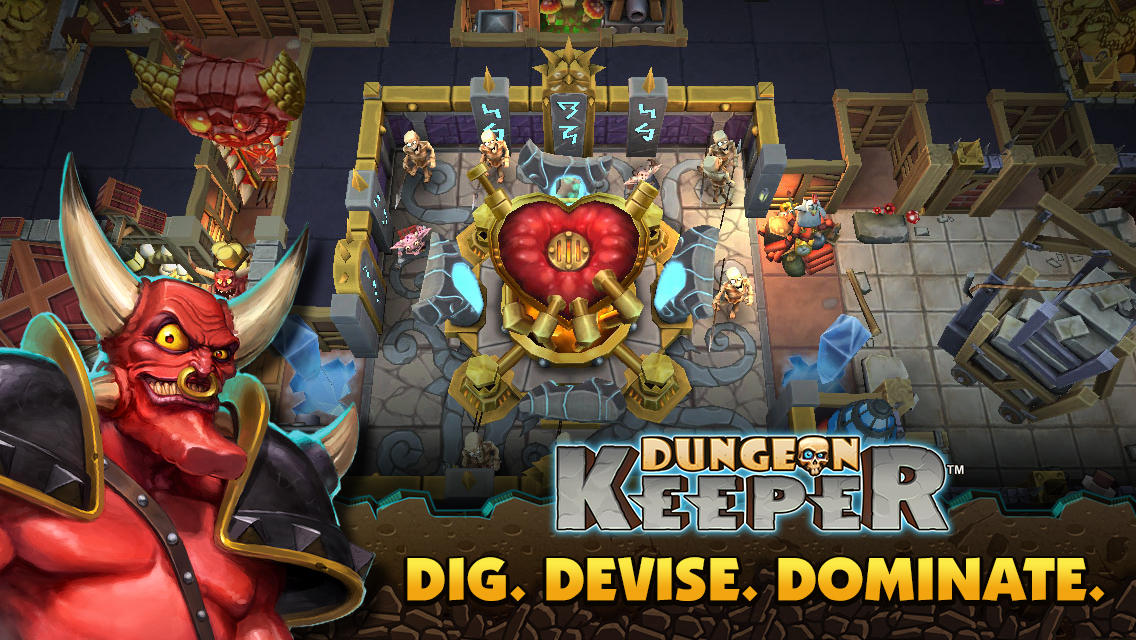 Originally released in 1997, Dungeon Keeper has been seeing the backlash it has largely because of the still remaining highly dedicated fan following of the titles that started it all. So, we already know what the fans think of the new Dungeon Keeper, but what about the game's original designer, Peter Molyneux? Well, he's not too wild about it either per a recent interview with the BBC:
"I felt myself turning round saying, 'What? This is ridiculous. I just want to make a dungeon. I don't want to schedule it on my alarm clock for six days to come back for a block to be chipped,'" he told the BBC.

Mr Molyneux said some of the criticism came from fans of the original who simply wanted an updated version of the game they fondly remembered.

He added: "I don't think they got it quite right, the balance between keeping it familiar to the fans that were out there but fresh enough and understandable enough for this much bigger mobile audience."
It'll be interesting to see what comes of Dungeon Keeper. The good (or sometimes bad) thing about these free to play games that require internet connectivity to play is that EA can totally change the balance of the entire game on the fly. What's a grueling grind today could be a really run free to play game that doesn't feel like it's punishing you by playing it tomorrow.
We did see a sizable amount of rebalancing in EA's Real Racing 3 (Free), so anything is possible.
[via the BBC]