It never fails that there's some games that get released after the typical Wednesday night release schedule, but jeez, I started combing our forums and the App Store and this thing just grew and grew. If our original post from Wednesday that featured a huge batch of new releases just wasn't enough, then here you go, a whole new (pretty extensive) list of new releases that might otherwise have slipped under your radar.
---
Bentley's Hackpack
iTunes Description
When he's not planning his next heist or tracking criminals across time, Sly Cooper likes to hang out with his pals in Bentley's arcade. As well as being a gadget guru and master hacker, trusty sidekick Bentley is also a whizz at designing videogames – and you can try your hand at three of his creations with Bentley's Hackpack.
Forum Thread: Bentley's Hackpack (By Sony Computers)
---
Cat Basket
iTunes Description
Catch as many cats as you can in your basket. Help the big cat climb to new heights. Endless cute, crazy fun.
Forum Thread: Cat Basket – (by Retro Dreamer) [Universal]
---
Dog Mind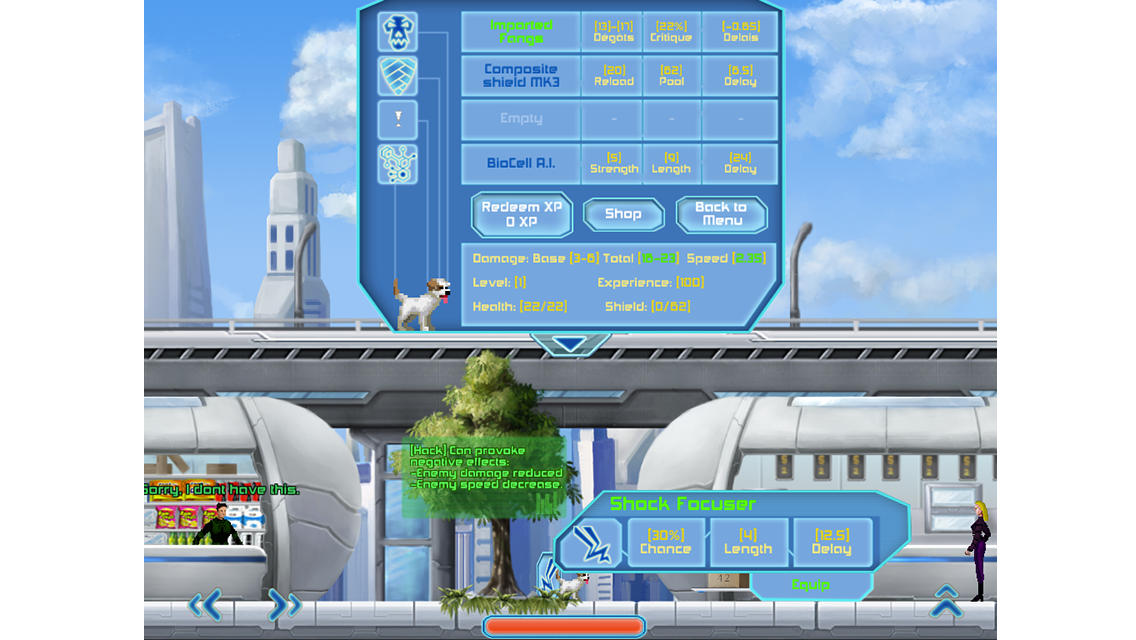 iTunes Description
The first SCIFI RPG where you can play a DOG:
-Bite, hack, stun Enemies, use shields devices to protect yourself.
-Explore a huge futuristic city, secret bases, suburbs and many places.
-Meet strange people, humans, droids, hybrids and defend yourself.
-Sneak everywhere, hide behind objects.
-Use technology to track your master and save her.
-Many items to find and collect.
Forum Thread: Dog Mind (by Damien Delmarle) [Universal]
---
Dragon Trials
iTunes Description
Fight and fly against your friends in this FREE fast-paced multiplayer flying dragon combat game. Choose your dragon and fight for victory in the Trials of the Roariseum.
Forum Thread: Dragon Trials – (by Team Chaos LLC)[Universal]
---
Dream Flight
iTunes Description
In our favorite dreams we learn to fly. Explore the world from high above as you take to dream flight. Be careful of the obstacles, hitting one will wake you up. As you fly deeper in to your dreams discover more and more fantastical dream scapes. Soar deeper and deeper, until you uncover the secrets of the dream world. Tap and hold to fly, or let go to gently drift down.
Forum Thread: Dream Flight [Universal] – Endless runner with a twist
---
Droid Arcade
iTunes Description
DroidArcade, the frantic, sci-fi, stop-motion animated action game, that lets you nimbly maneuver your Bishop 7 droid through the ancient corridors of the Basilica; a vast retro-futuristic space station.
Forum Thread: Droid Arcade – (By Kyttaro Tech Ltd)[Universal]
---
Escape From Paradise
iTunes Description
Escape from Paradise is a new puzzle/adventure packed game with a twist, that challenges you to navigate bouncing Devi across all obstacles to get him on the right path to complete the level. The game is made up of 5 themed worlds each with 30 exciting and increasingly challenging levels with dozens of creative and fun paradise-inspired obstacles.
Forum Thread: Escape From Paradise (by Game Cooks) [Universal]
---
Ferris Mueller's Day Off
iTunes Description
Ferris Mueller's Day Off — the latest point'n'click game from the creators of Forever Lost — is all about searching for a mule that is off sick. It's full to the brim with clever puzzles, interesting characters, colourful locations and puns galore.

It is your role as the headteacher and owner of Ferris to find him and bring him back. Speak to the townspeople and solve puzzles to find the 9 golden carrots that Ferris has hidden for you to locate.
Forum Thread: Ferris Mueller's Day Off (Universal app By Glitch Games)
---
G.R.B (Giant Robot Battle)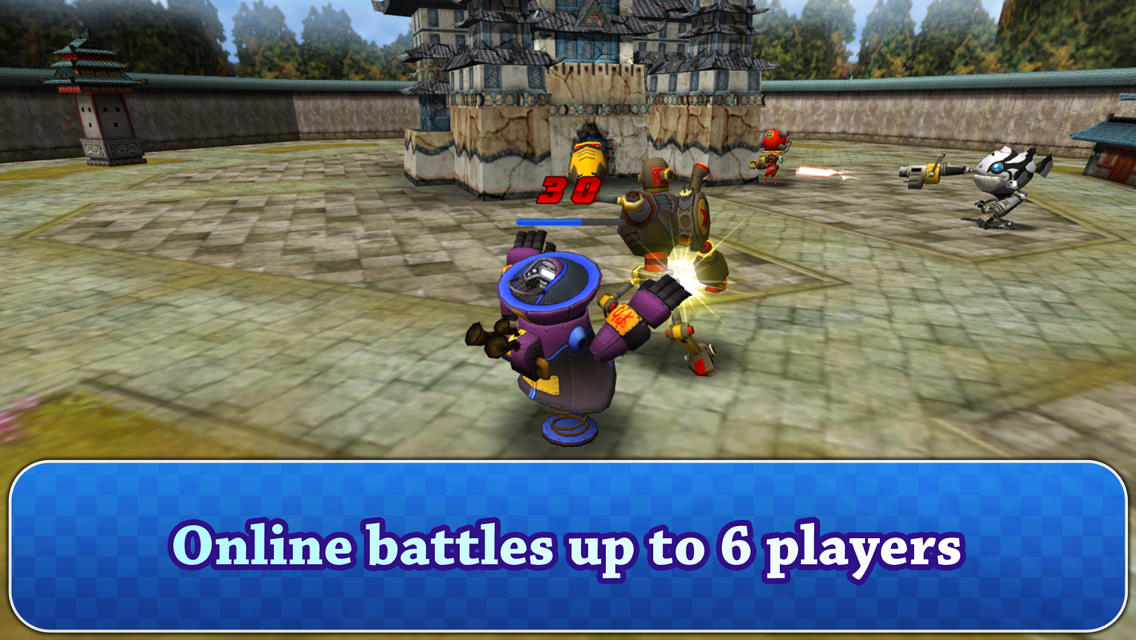 iTunes Description
Beat off every enemy that interfere with you and destroy enemy's landmark.

FEATURES:
• Various types of robots to play with.
• 6 different maps.
• Strategic game play with numerous items.
• Online battles with up to 6 players.
• Endless battle stages for a single player game.
• Make your robots special by customizing and reinforcing them.
Forum Thread: G.R.B (Giant Robot Battle) by J-Games [Universal]
---
Lollipop 3: Eggs of Doom
iTunes Description
Catch and hatch eggs in this egg-citing arcade game. Experience unfathomable JoyJoy as you help the Kitten of Splendor wield the Eternal Lollipop of Joy!

An onslaught of eggs descends from outer space, unleashing an army of Meanie Men. You must catch and hatch the evil eggs, turning them into creatures of happiness and spectacularity. Tap and hold the eggs to hatch them. More eggs are dropping every second and you will need every finger (and toe) that you have.

Unlock upgrade capsules such as magnets to attract eggs, nests to hold extra eggs and rainbows to immediately hatch eggs. Play in modes that shoot delicious biscuits, call a queen of great wealth or allow you to hatch eggs turbo-fast. Discover new creatures and unlock the ultimate upgrade: the Eternal Lollipop of Joy!
Forum Thread: Lollipop 3: Eggs of Doom – (By Moonbot Studios LA, LLC)[Universal]
---
Majaya2
iTunes Description
Majaya 2 is a follow-up of the Majaya game. There is a totally new, logically easier path added. The game includes now 51 levels on two difficulty levels and two separate trophy systems. The first 12 levels are free so you can check if it is worth buying the full version and see our complete work.
Forum Thread: Majaya2 (by EDDA-G) [Universal]
---
NBA Rush
iTunes Description
NBA players from around the globe unite to defend earth from an Alien invasion. Play as your favorite NBA players and compete with friends in this over-the-top , action-packed endless runner! Run, jump, dodge and slam dunk on UFOs to save Earth from total destruction!
Forum Thread: NBA Rush by RenRen Games [Universal]
---
ParaBirdies
iTunes Description
Our little birdies never learned how to fly!

Help them earn their wings by avoiding obstacles, timing your moves and by collecting as many bonuses as possible. Develop your skills and make these cute and derpy little birds airworthy again!
Forum Thread: ParaBirdies – (By F. Willemse)[Universal]
---
Pato & Friends Snowball Fight
iTunes Description
Pato and Friends is an action-packed game of skill and strategy that'll have you coming back time and time again. The mischievous hares are running riot in the wintery forest, pelting Pato and his friends with snowballs.

Join Pato the hog, Tina the squirrel, Mishka the bear and Tiger in their fight to defeat the devious hares and restore harmony to the forest. Use all your skill to throw snowballs and stun the pesky hares so that Pato's gang can make their way through their magical frozen playground.
Forum Thread: Pato & Friends Snowball Fight
---
Pop to Save
iTunes Description
Pop to Save is mobile puzzle game based on particle physics, line drawing and erasing. With this compatible combination you will experience a different gameplay through our unique game. Physical interaction at games is an entertaining factor itself, adding puzzle solving challenges multiplies the fun. This game is also enriched with 3 different packages including different gameplays already.
Forum Thread: Pop to Save – (By Cetin Caglar)[Universal]
---
Radiohammer
iTunes Description
Radiohammer is an exciting and easy-to-play rhythm action game in which you play by tapping on the screen to the rhythm. Anyone starts off easily but as you progress you will need to demonstrate more rhythmical and flashy moves! A variety of characters and backgrounds! Charming enemies and shocking boss stages!
Enjoy this game with self-produced 70 songs and many more stages!
Forum Thread: Radiohammer [Universal] (Rhythm game)
---
Road of Kings
iTunes Description
An adventure game where no two journeys are the same! Become the barbarian king! Adventure across a dangerous land where your decisions can, and will, change your fate. Earn your birthright by defeating dangerous foes, forging alliances, and discovering hidden treasures! Inspired by early fantasy board games and RPGs, Road of Kings allows you to experience hours of adventuring on your favorite device.
Forum Thread: Road of Kings (by Dancing Sorcerer Games) [Universal]
---
Slender Rising 2
iTunes Description
HE IS BACK – THE OFFICIAL SEQUEL – ONLY ON THE APPSTORE

Players call it the scariest game on iOS and the best Slenderman game available, with over 7 million downloads. And now the horror has returned, creepier than ever!
Forum Thread: Slender Rising 2 – The long awaited sequel – Face your fear!
---
Soft Limits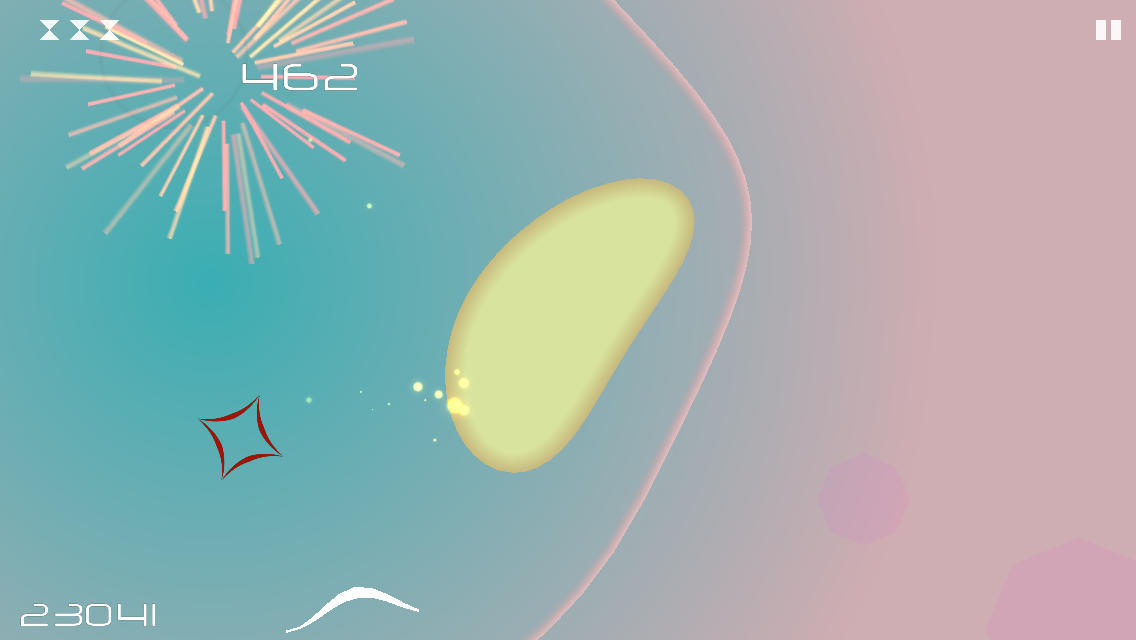 iTunes Description
Control an amorphous blob in a microscopic world as you battle parasites and collect antibodies. Manipulate the shape of your blob to quickly evade enemies and slide through tight spaces. The world is a microscopic cell with walls that can also be manipulated and stretched and bounced! Stay alive and battle for the high score!
Forum Thread: Soft Limits – (by Gregory Viglione)[Universal]
---
Vertigoo
iTunes Description
There are dark days ahead. MotherGoo was pregnant and just exploded all over the universe. You need to search the nearby planets for her flesh and entrails.

If you collect enough, you might be able to rebuild MotherGoo.

Spin the worlds with one finger-swipe to change the gravity. Lead the newborn blobs through 40 levels and collect all the mother-parts.
Forum Thread: Vertigoo (by SinSquid) [Universal]
---
X-Men Battle of the Atom
iTunes Description
Prepare yourself for the most uncanny, astonishing card-battle game of them all! Fight your way through single-player missions as Wolverine, Storm, Iceman, and other all-time X-Men favorites. Recruit hundreds of characters spanning 50 Years of X-Men history, assemble the ultimate team, and experience the greatest storylines from the comics – past and present – in epic multiplayer 20-vs.-20 real-time battles!
Forum Thread: X-Men: Battle of the Atom – (By Aeria Mobile)