Oh boy, we've got a doozy of a new release week on our hands. LOTS of new games, including some highly-anticipated big-name titles like Baldur's Gate II, Mega Jump 2, Across Age 2… basically lot's of games with "two" in their name. I'm also really excited for Shadow Blade, Bardbarian and Arc War, which all look like pretty unique little games. Earlier today, Eli streamed many of these new releases on our Twitch.tv channel, and those videos have been embedded below where applicable. Of course there's also the obligatory forum links and iTunes descriptions, so be sure to check everything out and have fun!
---
Across Age 2
iTunes Description
'Across Age' was the first ever released Japanese Retro Action RPG on the App Store. Its engaging storyline, intense action and eerie dungeons provided a whole new game experience. The sequel improves the formula with over 15 hours of exciting gameplay and beautiful pixel perfect 2D environments- optimized for Retina Display.
Forum Thread: Across Age™ 2 – (by FDG Entertainment GmbH & Co.KG)
---
Allies in War
iTunes Description
Take command of a powerful modern army and conquer your enemies in Allies in War, a military real-time strategy combat game! Build up your base, upgrade buildings and defenses, and crush the enemy bases to teach them to fear your alliance. Donate to unlock new buildings, and help your friends defeat Bosses in epic fights.

To win the war collect bonus items from challenging single player missions and epic co-operative battles. Form Alliances with friends and other players, and fight in weekly tournaments for big rewards. Learn how to use your troops, traps, and defenses to earn medals, take resources from other players, and dominate on the battlefield!
Forum Thread: Allies in War (by Gamelion)[Universal]
---
Arc War
iTunes Description
Battle infinite waves of alien invaders in Arc War!

Earth is under attack from a massive alien fleet. Pilot your ship along the intercontinental arc and destroy as many of the alien invaders as you can. You are the planet's only hope!
Forum Thread: Arc War (By Hunted Cow Studios Ltd.) [Universal]
---
Baldur's Gate II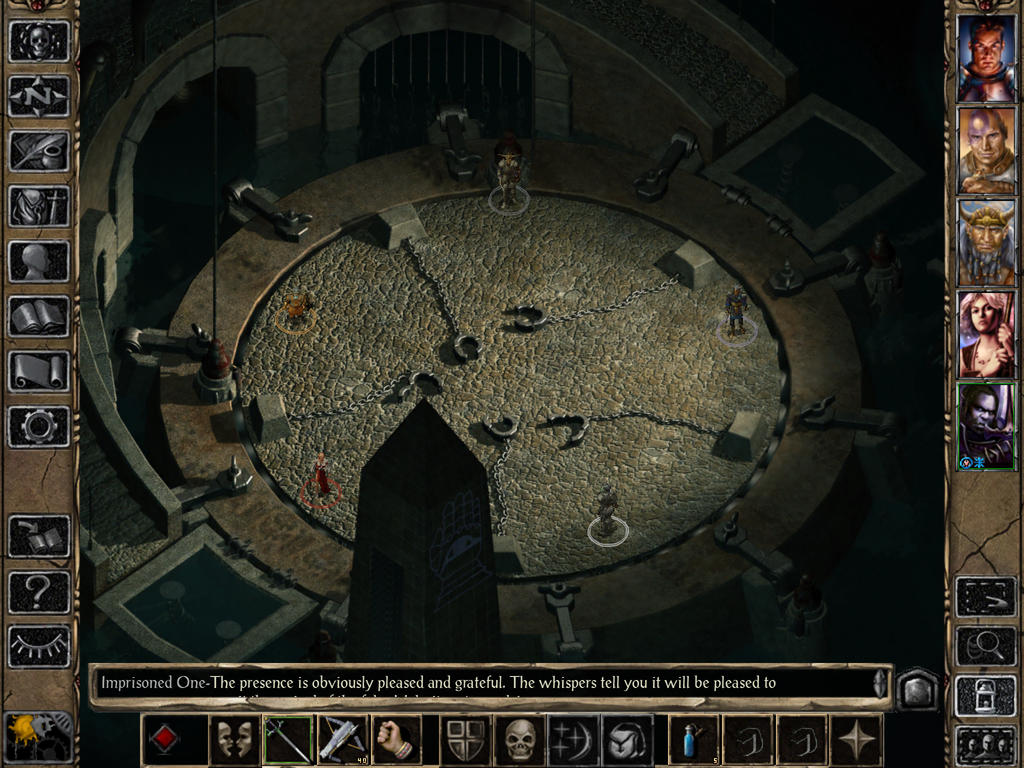 iTunes Description
Kidnapped. Imprisoned. Tortured. The wizard Irenicus holds you captive in his stronghold, attempting to strip you of the powers that are your birthright.
Can you resist the evil within you, forge a legend of heroic proportions, and ultimately destroy the dark essence that haunts your dreams? Or will you embrace your monstrous nature, carve a swath of destruction across the realms, and ascend to godhood as the new Lord of Murder?
Forum Thread: Baldur's Gate II: Enhanced Edition by Beamdog
---
Bardbarian
iTunes Description
Gameplay is a unique hybrid of: arcade, rpg, strategy/tower defense and a shoot-em-up. You play as Brad, who is tired of being a barbarian and always wanted to make music, so one day, when his town is under attack, decides to play music instead of fighting. While playing music, brad inspires the townsfolk to fight for him instead of hiding. The moral of the game is doing what makes you happy instead of what's expected of you, the irony is that brad could kill most of these enemies with one swing of his weapon, but chooses not to. Dodge enemy projectiles while your followers attack for you. Use power-solos for attack, defense and speed buffs. Killing 5 enemies without being hit will give you a stun power-solo which knocks back and stuns your enemies, as well as destroying all enemy projectiles.
Forum Thread: Bardbarian – (by Bulkypix) [Universal]
---
Elementalist
iTunes Description
Elementalist is a Turn Based RPG designed for touch devices. Elementalist features an innovative and new mechanic which enables you to cast your chosen skill by drawing the spell symbol on your screen.

You can determine the power of each spell you cast by drawing the symbol as accurate as possible. The more precise you draw the more powerful the spell becomes! If you manage to draw spells perfectly you unlock the ultimate potential of spells and add an extra effect to your attack.
Forum Thread: Elementalist – RPG by Tengu Games
---
Football Kicks: Title Race
iTunes Description
Create your team, build your dream stadium and swipe your way to the top of the league!

The Football Kicks team proudly presents FOOTBALL KICKS TITLE RACE – The next generation blend of team management and fully interactive footie gaming.

Take full charge of your team and push them to the top through intensive training, strategic player management and pumped-up match day performance. Showcase your top league status with Elite facilities to attract the top talent and keep fans coming through the gates. Pit your team against the world's top clubs and control the game on and off the pitch.
Forum Thread: Football Kicks: Title Race – (by Distinctive Games) [Universal]
---
Hello Kitty Tap and Run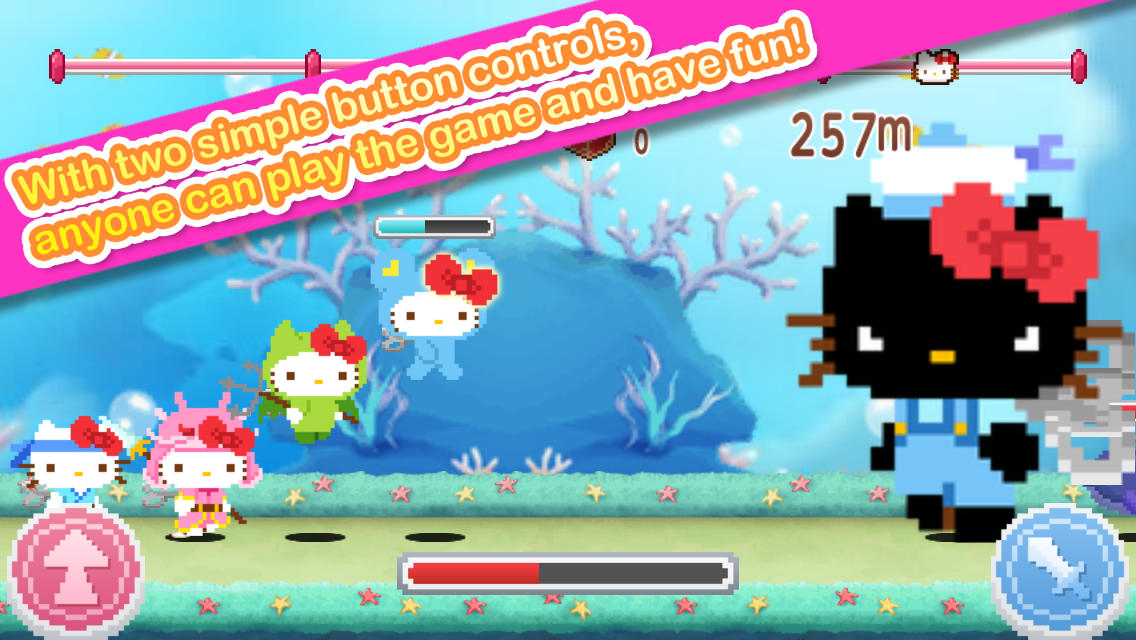 iTunes Description
"Hello Kitty Tap and Run" is a casual action game that's way too cute! Watch adorable 8-bit Hello Kitty Toys scamper around the Hello Kitty world! Controls are easy. All you have to do is tap the screen. There are "Warrior Kitty" and "Mage Kitty," who are huge stars in the game. There are also "Pop Singer Kitty" and even "Otaku Kitty," as well as many more Hello Kitty Toy characters only available in this game! Keep playing through the stages and you will even encounter giant Kitties! Mix two Hello Kitty Toy characters together to make a more powerful Kitty with new looks and skills! What will a "Free Spirit Kitty" and "Rabbit Kitty" mix turn into? It's "Bunny Girl Kitty!" And there are many more combinations to have fun with!

You can collect accessories in the game, and use them to decorate your room too! How cute can you make your room?! Don't forget to show off to all your friends when you're done! You can check out your friends' rooms as well! Find your favorite Hello Kitty Toys, group them up, and have a blast running all around Hello Kitty world!!
Forum Thread: Hello Kitty Tap and Run (Universal app By NamcoBandai)
---
Jo's Dream: Coffee Shop
iTunes Description
Help Jo turn her humble café into a fancy gourmet coffee shop! Delight in running your own coffee business in this realistic time management game, and fill the city with aroma of your delicious coffee!

Jo's Dream: Coffee Shop is a worthy iOS successor to the award-winning PC time management game Jo's Dream: Organic Coffee.

As the manager, you'll hire staff, upgrade the café with cool items, buy new equipment to expand the menu, hire musicians to set the mood, and keep your customers happy by serving them quickly and accurately. Build your dream coffee shop in this fabulous time management game!
Forum Thread: Jo's Dream: Coffee Shop (By Melesta)
---
Lost Yeti
iTunes Description
Lead the Yeti to his way home!

Lost Yeti is an extremely cute puzzle adventure where you slide ice cubes to create a path for the Yeti and complete the level. Collect bonus items and be sure to avoid dangerous enemies and traps spread all over the levels.
Forum Thread: Lost Yeti – (by Gionathan Pesaresi) [Universal]
---
Magnetized
iTunes Description
Magnetized is an abstract physics adventure game, up to 80 levels!
Touch your screen to active the power of magnets and escape from neon maze!

Chasing dreams is like walking alone on an endless road, direction is so clear but way too long, trying so hard but no one knows. Is it worth it anymore? Just carry on!
Forum Thread: Magnetized By ZHI-YU HONG [Universal]
---
Mega Jump 2
iTunes Description
Help Redford and his forest friends jump, boost and smash to the top, grabbing tons of treasure along the way! Mega Jump 2 is everything you love about the original and much, much more!

Activate the Mega Fever Mode for huge points and crazy coins! Collect monster eggs to unlock secret characters with special powers! Play hundreds of fun adventures! Boost with Mega powerups and take on brand-new bad guys! Challenge your friends and brag about your new high score!
Forum Thread: Mega Jump 2 – (by Get Set Games) [Universal]
---
Ripple Racer
iTunes Description
Ripple is a block dodging racing game where your own music dictates the pace and atmosphere of the environment. Ribbons in the sky flutter to the beat as you dodge boxes in pursuit of achieving the next highscore! Finish the song without hitting anything and get a max score for the difficulty level.
Forum Thread: Ripple Racer – (by Ahmed Jafri)
---
RiseOfWar
iTunes Description
Jump into action with 'RISE OF WAR', a new perspective defense game. What's new? Most defense games are standalone, wave intensive and come with predefined targets. So, we envisioned and built a multi player defense game with strategically designed waves and random targets which vary according to skill of opponents every time you play. To captivate the intensity of war, we opted the historical context of World War 1 as our game's backdrop.
Forum Thread: RiseOfWar: A Free Turn Based Defense Game
---
Shadow Blade
iTunes Description
Kuro is a young man on his quest to become the Shadow Blade. He must seek the teachings of the last remaining ninja master. You will guide him through challenging levels, around countless traps, sneaking past enemies or right over their dead bodies. You have to be fast, be stealthy, be aware of your environment. You have to be a ninja. Shadow Blade is a fast paced action platformer game for iOS with intuitive touch controls. It features intuitive touch controls and an array of weapons and challenging levels. Becoming a ninja is at your fingertips!
Forum Thread: Shadow Blade – (by Crescent Moon Games) [Universal]
---
Small Fry
iTunes Description
The chase is on! Swim for your life as the tiny fish Finley "Small Fry" Fryer in this thrilling and action packed ocean adventure. Swim, jump and even float though space to escape from all the perils of the seven seas. Avoid blazing fast swordfish, electric jellyfish, ink squirting octopuses, asteroids and more. How long can you out-swim the dastardly shark, Wallace "Big Mack" Mackenzie?
Forum Thread: Small Fry by Noodlecake Studios [Universal]
---
Super Sanctum TD
iTunes Description
Super Sanctum TD is a retro-styled mazing Defense game that focuses on strategy, customization and replayability. You construct mazes and towers to kill enemies and prevent them from reaching the Core. However, you don't have to just watch the towers do all the work, you can also use active abilities like Air Strike and Freeze to stun, snare, and destroy your enemies yourself too!

Strategy and skill are leading principles of Super Sanctum TD. Each level you complete will reward you Perk Points which you can use to specialize your towers and abilities to make them even more powerful!
Forum Thread: Super Sanctum TD – (By Coffee Stain Studios)
---
Sweet'n'Roll
iTunes Description
Pete, a cute little creature, cannot live a day without something tasty! Unfortunately, he has already eaten all the candies he had. Now he needs to travel around the magical world of the sweets to find his favorite candies. Join him on his exciting trip and help him eat as many goodies as possible!
Forum Thread: Sweet'n'Roll – (by MysteryTag) [Universal]
---
Tap & Blast
iTunes Description
Prepare to have a Blast with our new game Tap & Blast from the duo at Raptus Games.

Help Red the Imp keep the party going by eating chilies and filling the night sky with fireworks. Don't let the sun catch you and put an end to your celebration!

Explode through over 60 levels of ever increasing challenge! Unlock new worlds, tricks, abilities and powerups!
Recruit different characters to help you spread the celebration.
Forum Thread: Tap & Blast – (by Raptus Games) [Universal]
---
TCHOW Rainbow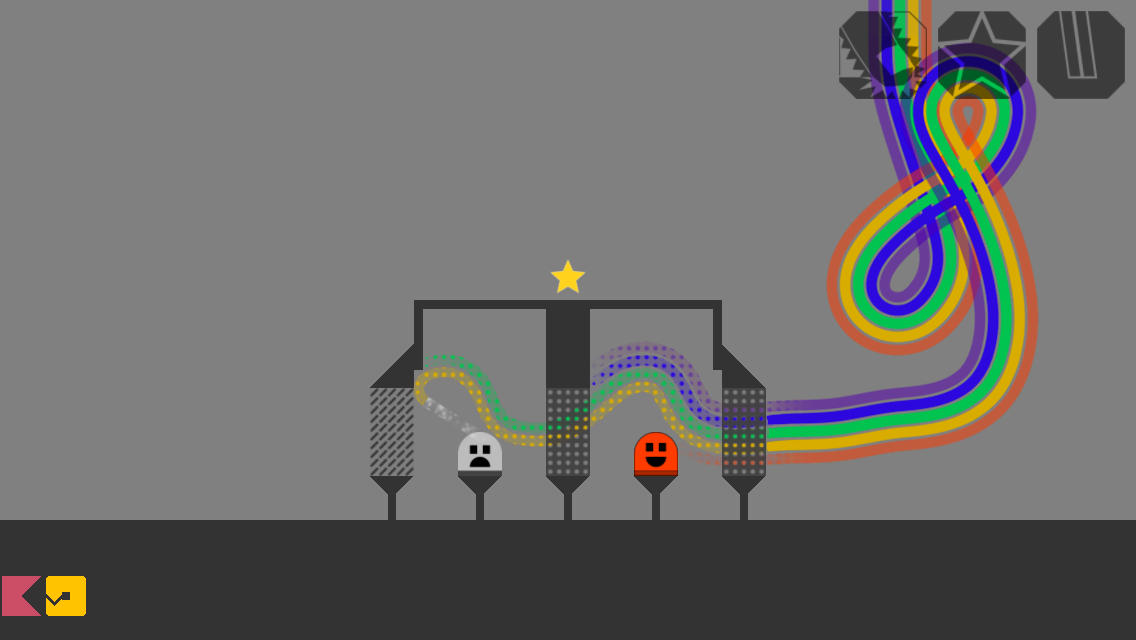 iTunes Description
In Rainbow, you direct light from the villainous D.D.'s Rainbow Ray through tricky levels in an effort to bring unwanted happiness and excitement to the inhabitants of a gray and mundane island.

While Rainbow's control mechanics are simple, crafty levels and puzzling hazards will test your reflexes and reasoning; and badges reward you for perfecting each level.
Forum Thread: TCHOW Rainbow – TCHOW (Universal)
---
Wildagotchi: Virtual Pet
iTunes Description
Wildagotchi is an unique retro-style game in which you may take care of and play with 12 adorable pets. The more you take care of your pet, the happier it is. And happy pet means pet growing fast. Take your time, feed it, clean it and play with it – all depends on you now! At the beginning you have 3 unique pets to choose. For every 2 pets reaching adult stage, 3 more become unlocked. They are waiting for you – uncover them all! You may switch to any of your pets whenever you want. Every pet has its own set of mini-games. What's more, you can also play with your friends and their pets over wifi or bluetooth (no Internet connection needed!).
Forum Thread: Wildagotchi: Virtual Pet (By Janusz Jankowski)[Universal]
---
ZEZ
iTunes Description
Welcome to 60 second puzzle action. From Artbit Studios comes the new style of match 3 game. It's simple: you tap to match, match to rise and rise to score.

Destroy robots, collect coins, unlock new powers and compete with your friends.

Ready for a challenge? You have 60 seconds!
Forum Thread: ZEZ – You have 60 seconds (iOS Free)