Last June, Sony forked out loads of cash to buy Gaikai, a company with cloud gaming technology that was very similar to the now sort of defunct OnLive. Not many details of Sony's plans were revealed at the time beyond Gaikai potentially being the solution to the lack of backwards compatibility between the PS3 and PS4. Well, that all changed moments at Sony's CES keynote.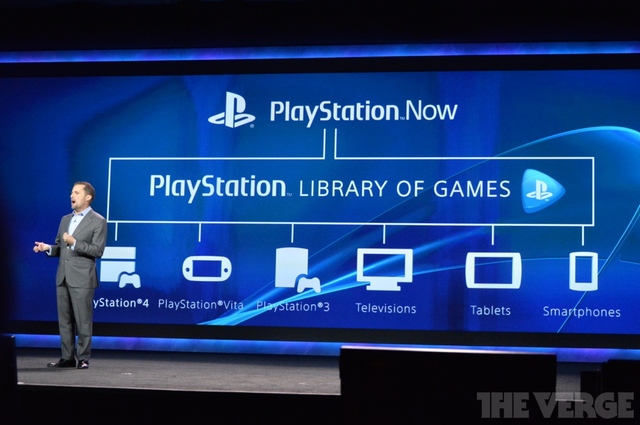 PlayStation Now is a new service that will stream Playstation games to the PS4, PS3, PlayStation Vita, TVs, and… Tablets and smartphones. The Last of Us via PlayStation Now is currently playable at CES, and Sony plans on launching a closed beta at the end of the month with a full roll-out scheduled by the end of the summer.
Cloud game streaming has had a dramatic history on iOS. Anyone who has been following TouchArcade for a few years now will know that I was (and still am, to some extent) a massive proponent of OnLive. I thought the service was great, and was super excited when they announced plans for an iOS release. I even have a controller, which was the first Bluetooth analog iOS controller, which worked on my private iPad build of OnLive, years ago.
Despite being, per OnLive, totally ready to go, Apple never approved the OnLive app that worked with the controller… And as such hopes for the service coming to iOS dwindled away. If you want to see just how well a cloud gaming service like this can work with iOS, check out our story An In-Depth Video Preview of the iOS OnLive App, Moments Before my Build Expires.
Sony has seemingly been intentionally vague regarding which tablets and smartphones PlayStation Now is coming to, but, I really hope it doesn't suffer the same fate as OnLive on iOS.
[via The Verge]