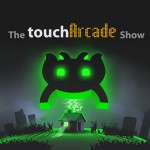 It's podcast time, and hopefully the App Store loosens up a bit next week as this one's a weird one. With three (3) games released this week, we come up with all sorts of other crazy stuff to talk about including some old games, weird games, and Mike Meade's 37 seconds of League of Legends play.
If you've been having trouble with our podcast feed, it seems like the way to fix it is by unsubscribing and resubscribing in your podcast management app of choice.
Don't forget to shoot us emails with any questions, feedback, or anything else relevant or irrelevant to [email protected]. We read 'em all, even if they don't make it into the podcast.
As always, you can listen to us with the links below… And if you like what you hear, please subscribe and/or drop us a review in iTunes. Much appreciated!
iTunes Link: The TouchArcade Show
Zune Marketplace: TouchArcade.com Podcasts
RSS Feed: The TouchArcade Show
Direct Link: TouchArcadeShow-136.mp3, 74.5MB
Games:
News:
---
This week's episode of The TouchArcade Show is sponsored by…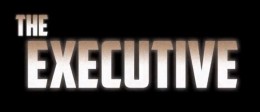 The Executive is a high-energy, cinematic, martial arts action game from the creators of Pizza Vs Skeletons ($2.99).
You are the CEO of a company that has been infiltrated by werewolves, and it's your job to save your employees, and eventually the entire city, from their dastardly schemes.
With fifty hand-crafted levels, upgradable moves and super powers, and dozens of fiendish enemies, The Executive will deliver a thrilling experience to your iPhone or iPad when it launches later this year.