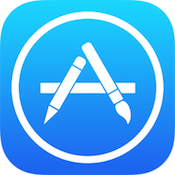 Every year Apple shuts down iTunes Connect for about a week in late December, coinciding with the week of Christmas, in order to give their likely overworked App Store review team a break for the holidays. When iTunes Connect is shut down, it means developers will not be able to change prices of their apps or release brand new apps or updates, effectively putting the entire App Store on hold until the shutdown is over. This year, as noted by TUAW, Apple has emailed developers to let them know that this year's shutdown will begin on Saturday December 21st and will last until Friday December 27th.
One very important note in the email sent to developers is this: "…you should not schedule any pricing changes or apps to go live between those dates. Pricing changes scheduled to take effect in that date range will cause the app to become unavailable for purchase until after December 27." That means that if you have a brain fart and try to adjust your price during that period, your app will not even be for sale. The holiday season is the biggest time for app downloads as folks all over the world get iOS devices as gifts and immediately head to the App Store to see what kind of cool things they can get for their new toy. Don't be "that guy/gal" that can't sell an eager new customer your product because you were fiddling around with it during the shutdown period.
As for us here at TouchArcade, the shutdown week pretty much grinds all news and activity to a halt, so you can expect us to unload a ton of end-of-the-year type coverage during that week. Also, for what it's worth, the few weeks following the iTunes shutdown are typically the slowest times of the whole year, so if you're shooting for your new game to release before Christmas but don't think you'll make it, releasing during that dead time isn't always the end of the world as we'll be actively looking for cool things to talk about during those slow weeks that follow. Something to think about.
[TUAW]