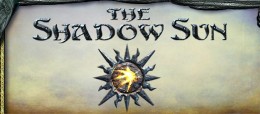 It was just over three years ago that we first posted about The Shadow Sun, a mobile RPG from Ossian Studios. The team at Ossian had roots in several big-name RPG franchises over the years, like Neverwinter Nights and Baldur's Gate, so the prospect of them bringing that experience to an RPG on mobile devices was truly exciting. Plus, for the time, the screens shown for The Shadow Sun were really impressive for a "phone game."
Well, like I said that was three years ago, and new information for The Shadow Sun completely dried up, though Ossian kept reassuring folks in our forums that the project was still in the works. Just very slowly in the works. Then in May of this year, some new screens were released, followed by even more new screens in June, and suddenly – despite the insane amount of time that had passed – I was excited for The Shadow Sun all over again.
Well, the last we had heard was that The Shadow Sun was in beta, but it must truly, finally be getting close to completion now as Ossian has sent along the very first trailer for the game, showcasing some of its intense narrative as well as actual gameplay. Check it out.
Whether or not The Shadow Sun will live up to the more than three years of anticipation that's built up will remain to be seen once we actually get to play it for ourselves, but after seeing it in action finally, I'm definitely the most excited I've been for it to date. There appears to be a lot of customization in terms of how your build up your character, as well as a neat "buddy" mechanic which sees an AI partner fighting right alongside you. Also, those enemies just look downright creepy, and there looks to be a huge variety of them. Once we have concrete information on when The Shadow Sun is releasing, we'll be sure to let you know.