It looked like it was going to be a strangely slow week when we posted about the new releases that had hit the international App Stores earlier today, but a few pretty heavy hitters have popped up throughout the day and turned things around into a decent night of new games. Bit.Trip Run! is finally launching after its false start last week, and in addition to new games, there's a significant update for Infinity Blade III which should be hitting at any moment and a big update for Ravensword: Shadowlands that hit earlier today, both of which should breathe some new life into these already released games. Finally, both Doom Classic and Rage HD returned to the App Store today in updated form, in case you missed it.
---
Axes & Allies
iTunes Description
Axes & Allies is a line-drawing RPG with simple yet intuitive controls that puts you in command of your own band of Orcs, each with their own unique powers and abilities, to lead the fight against the army of the undead to save their Warchief.
Forum Thread: Axes & Allies – (by Everplay) [Universal]
---
Anomaly 2
iTunes Description
Lead the Yukon convoy across a post-apocalyptic wasteland to fight for mankind's survival against the alien machines in an epic single player campaign. Use over one million tactical combinations including troops that morph into game-changing war mechs to overcome the enemy's gauntlet. Connect with friends via Game Center and wage epic battles of tower defense vs. tower offense. Play as the towers and destroy the humans or lead the humans to annihilate the alien towers. Anomaly 2's new engine delivers exceptional presentation in the palm of your hand. Jaw-dropping scale, incredible visual detail and phenomenal special effects – this is unlike anything you've seen running on a mobile device before!
Forum Thread: Anomaly 2 – (by Chillingo Ltd) [Universal]
---
Astro Boy Dash
iTunes Description
The world's favorite robot boy wonder in his own mobile app to celebrate 50 years of Astro Boy Animation! Join Mighty Atom the Astro Boy and his cute robot sister Uran in Astro Boy Dash, an action-packed running game that will push your speed and reflexes to the limit. Based on the famous Astro Boy and Astro Girl manga and anime characters created by Osamu Tezuka.
Forum Thread: Astro Boy Dash (by Animoca Collective)[Universal]
---
BIT.TRIP RUN!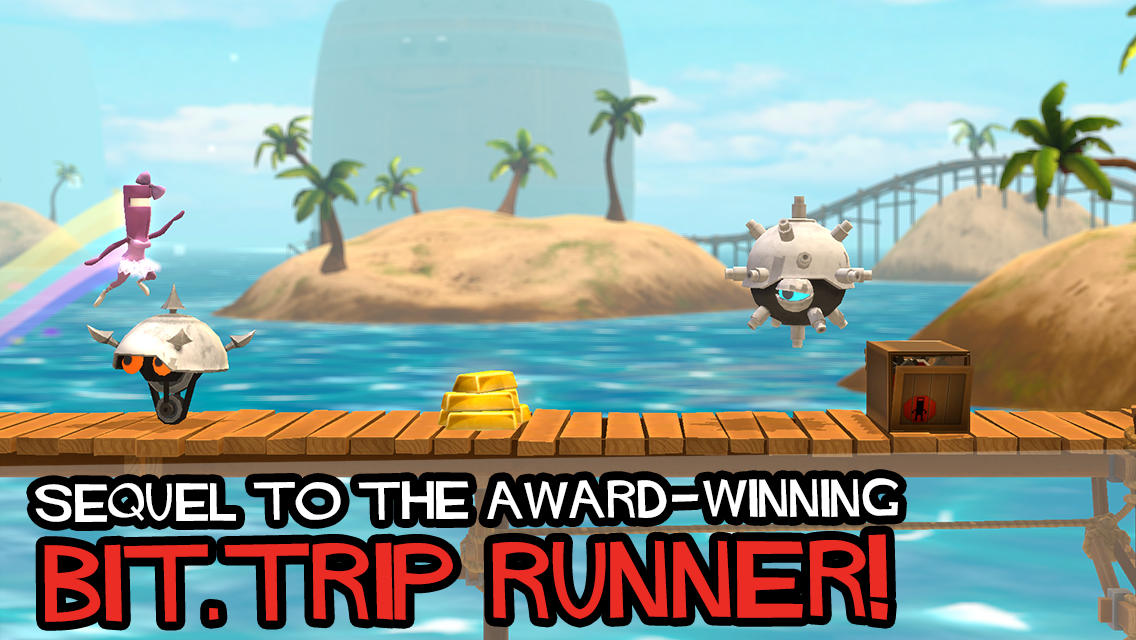 iTunes Description
BIT.TRIP RUN! – A rhythm-music platforming game. Run through fantastic environments, using brand new moves, to a rich soundtrack as you run, jump, slide, kick, and soar toward the goal!
Forum Thread: BIT.TRIP RUN! – (by Gaijin Games) [Universal]
---
Chippy
iTunes Description
The Fish & Chip Shop Simulator for iOS — Enter into the world of the traditional British Fish & Chip Shop. Become the very best at frying up those golden delights, serving hungry customers and managing the day to day challenges that come with the running of your very own 'Chippy'. Serve your customers correctly and fast enough to keep them happy. Sounds easy… but turn up the heat and 'Chippy' can become mind over matter madness.
Forum Thread: Chippy — Fish & Chip Shop Simulator (by GLITCHE.RS) [Universal]
---
Everyday Spelunker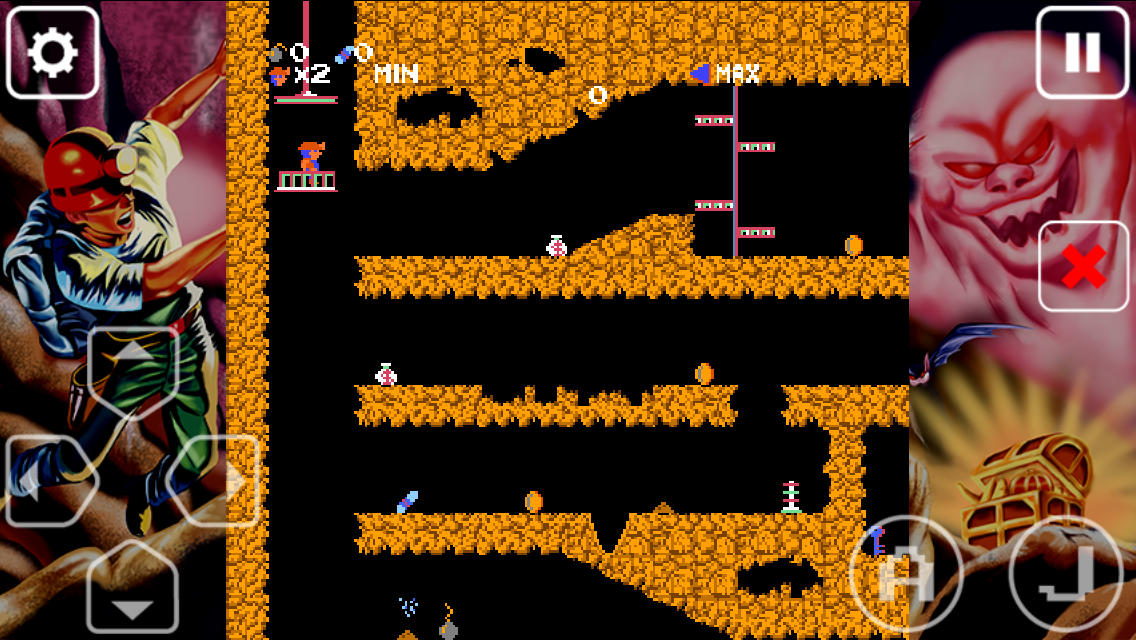 iTunes Description
That's right – gaming's reputed weakest character has finally made his way to your iOS device, and his fate rests squarely in your hands. Now you can search for legendary treasures anywhere, anytime… everyday! The game is faithful to the original console version – down to how quickly the hyperventilating explorer burns through his air supply. But you'll also be holding your breath as you try to maneuver past bats, spiders, snakes and other horrors lurking throughout the four colossal levels!
Forum Thread: Everyday Spelunker (by Tozai Games, Inc.)[Universal]
---
Monster Loves You!
iTunes Description
Monster Loves You! is an interactive story where you live the life of a Monster, making decisions about what to eat and how to steer the future of Monsterkind. What do you do when three angry bears discover a child in their cabin? Or when you spy a wolf hunting down a young woman? As a Monsterling, your choices are simple ones. Do you chase those poor little mice (+1 Ferocity) or protect them from the dogs (+1 Kindness)? These early choices determine your personality. But all youngins must grow up and make tougher decisions. When Monster/Human relations are on the line, do you help lost children find their way home (+1 Cleverness)? Or do you fatten them up for Human foie gras and share them with your village (+1 Respect)?
Forum Thread: Monster Loves You! by Radial Games Corp [Universal]
---
NinJump Rooftops
iTunes Description
NinJump Rooftops is a fast-paced game where your goal is to jump between rooftops, avoid obstacles, defeat enemies, and stay alive as long as you can. Jump, slash & run for your life! Grab coins & jade crystals along the way to upgrade your ninja abilities. Hit 3 matching enemies in a row for an epic power-up boost. Fly through the air on a zip wire. Dodge throwing stars, deadly fire pits & evil squirrels. Experience full-on pandemonium riding on the back of a skyscraper-sized panda. Master the mighty ninja "double jump", where you jump, then jump again in mid-air, defying all laws of physics & logic. Whatever you do, just don't fall off the roof or let the baddies get you. Stay alive!
Forum Thread: NinJump Rooftops – (by Backflip Studios) [Universal]
---
Papa Sangre II
iTunes Description
If you are reading this, you are already dead. There is no App Store, there is no iPhone and there is no game called Papa Sangre. They are all lies. Do not trust your eyes, they deceive you. To get back to the other side you must follow your instincts and fight for your life. Papa Sangre II is a survival horror game told entirely through sound. It starts at your inevitable end. You are dead, and must hunt for memories from the deceased to get back to the other side. Trapped in the peculiar afterlife of Papa Sangre, your guide is the voice of Sean Bean (Lord of the Rings, Game of Thrones). Death for you is just the beginning.
Forum Thread: Papa Sangre II – (by Playground Publishing B.V.) [Universal]
---
Pocket God: Ooga Jump
iTunes Description
It's time to JUMP for your life! The creators of POCKET GOD bring you an all-new Pygmy adventure. Be a benevolent deity and help your pygmy scale new heights. Bounce upward, navigate the various types of platforms, and collect as many gems as possible. These gems are not only valuable, but they also give you a sparkly height boost. However, your pygmy has a secret weapon: the SLAM BOUNCE! The Slam Bounce increases the pygmy's power, speed and height! Tap the screen to frenetically Slam Bounce your way past tricky platforms and brutal obstacles. The Slam Bounce can also break items that contain hidden gems. In the meantime, your reflexes will be put to the test as monkeys chase you, dodos bomb you, spiders cocoon you, and meteors rain down on you. And that's just the beginning!
Forum Thread: Pocket God Ooga Jump: episode 1
---
Runaway: The Dream Of The Turtle Part 2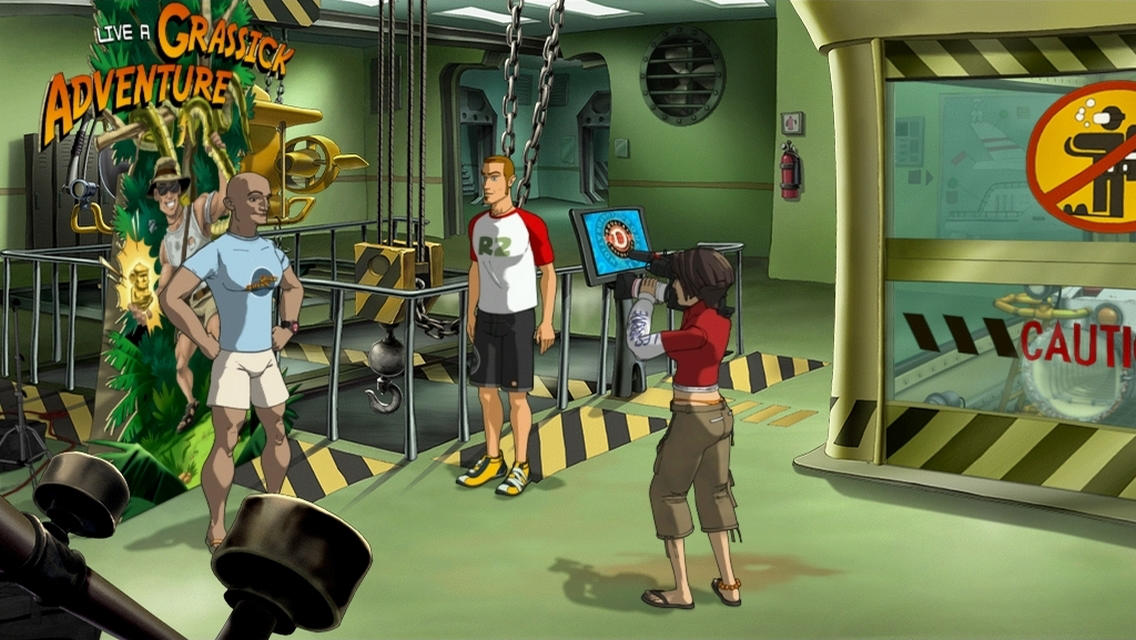 iTunes Description
Follow Brian and Gina in the second part of the Runaway saga. Spending some holidays in the tropics of Hawaii, our famous couple of lovers is separated over the Tiki falls during a plane ride gone awry. Gina still missing, Brian will have to move heaven and earth to find his disappeared better half. Discover characters, each more atypical than the next, travel all around the world and solve hundreds of puzzles to help our adventurer in his quest. A thrilling adventure packed with humor and twists that you will not forget.
Forum Thread: Runaway: The Dream Of The Turtle Part 2 (by Bulkypix) [Universal]
---
Soccer Moves
iTunes Description
Defenders inspired by infamous players, past and present, stand in the way of you living the dream. With a limited number of moves, cleverly pass, run or shoot your way through the defenders to score the perfect goal. Progress from novice to pro, improving your skills and unlocking kits, journeying from humble beginnings at amateur grounds all the way to the fame of the international stage. Are you ready to become the ultimate soccer hero?
Forum Thread: Soccer Moves – (by Fuzzy Logic (Pty) Ltd) [Universal]
---
Thor: The Dark World
iTunes Description
Become Thor, the mighty God of Thunder, in this official action-adventure game! Malekith, the lord of the Dark Elves and ancient enemy of Asgard, leads an invasion to destroy the Nine Worlds! Thor must race to stop the Dark Elves from plunging the universe into darkness! Join forces with Asgard's greatest warriors and embark on an epic quest to stop Malekith's dark ambitions and restore order to the Nine Worlds.
Forum Thread: Thor: The Dark World – The Official Game – (by Gameloft) [Universal]
---
Ultraman Galaxy
iTunes Description
"Ultraman Galaxy" is a unique mobile slot-machine puzzle game fused with card battle, role-playing (RPG), and social game elements that will keep you playing for hours! Join Ultraman, Ultra Seven, Ultraman Zero, and the rest of the Ultraman Family defeat the evil Ultraman Belial, Alien Zarab, Alien Baltan, and the rest of the villains who are set to destroy the Earth!
Forum Thread: Ultraman Galaxy (by Animoca Collective)[Universal]
---
Vampire Ventures
iTunes Description
Vampire Ventures is an engaging match 3 game featuring vampire traps, locks and battles! Vampires tend to get a really bad press, but they're not all hideous night ghouls. Long before she was born, Val's dad invented a special blender allowing them to use strawberry juice as a healthy alternative to a vampire's usual diet. All was good until some vile creature cursed their home. Their blender lay smashed on the floor, her dad nowhere to be found! Join Vampire Val as she embarks on her quest to find her kidnapped father. Travel through five vast lands, defeating vampire traps and battling various foes, including skeleton lords, vampire vapours and squalps.
Forum Thread: Vampire Ventures by Clockwork Pixels [Universal]
---
Vlad
iTunes Description
Vlad was born under the surface, but he always dreamed of the sky. Help him to fulfill his dream. By taking the control of his environment, help Vlad meet the spirit of each world to unlock the next one. Move objects with different powers, avoid scary creatures and collect needed artefacts through each level. This will allow Vlad to reach the sky. But be careful, gravity will always catch you up so mind the gaps and be strategic!
Forum Thread: Vlad – (by Bulkypix) [Universal]