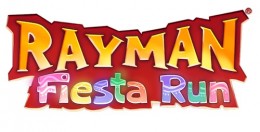 In September of last year, Ubisoft impressively brought their iconic no-limbed hero Rayman to the iOS platform with Rayman Jungle Run ($2.99). It used the same assets from its console big brother Rayman Origins and captured the same style and whimsy that made that game so fantastic, but formatted the gameplay into an auto-running platformer. Thanks to brilliant level design, it still took skill and sharp reflexes to do well in the game, but only required a couple of simple taps of the screen to do so. We thought it was fantastic in our own review, but even Apple appreciated how good Rayman Jungle Run was and named it their Game of the Year for 2012.
Well, as we learned back in September, a new Rayman title is on its way to iOS in the form of Rayman Fiesta Run. Rayman gets some new abilities this time around, like swimming and the ability to shrink, and Fiesta Run will provide a whopping 75 brand new levels to play through. In celebration of the upcoming release, Ubisoft has released a new developer diary video for Rayman Fiesta Run. Check it out.
Rayman Fiesta Run is all set for a November 7th launch, and will clock in at the $2.99 price point just like its predecessor. I have a feeling this is going to be another winner, so be sure to stop by the thread in our forums to see what the community has to say and mark your calendars for November 7th when our plucky little hero makes his newest appearance on the App Store.